June 29, 2018 | Posted in Corvettes, update | By fastwrecks
Details: 1976 Chevrolet Corvette Stingray, moderately built 350, automatic, straight, never wrecked, former straight-line race car. Dodge Viper Red. Has minimal interior and a custom racing dash in it at present. Car is restorable or is going to be a bad ass summer driver. Not sure how far we're going to take it, yet.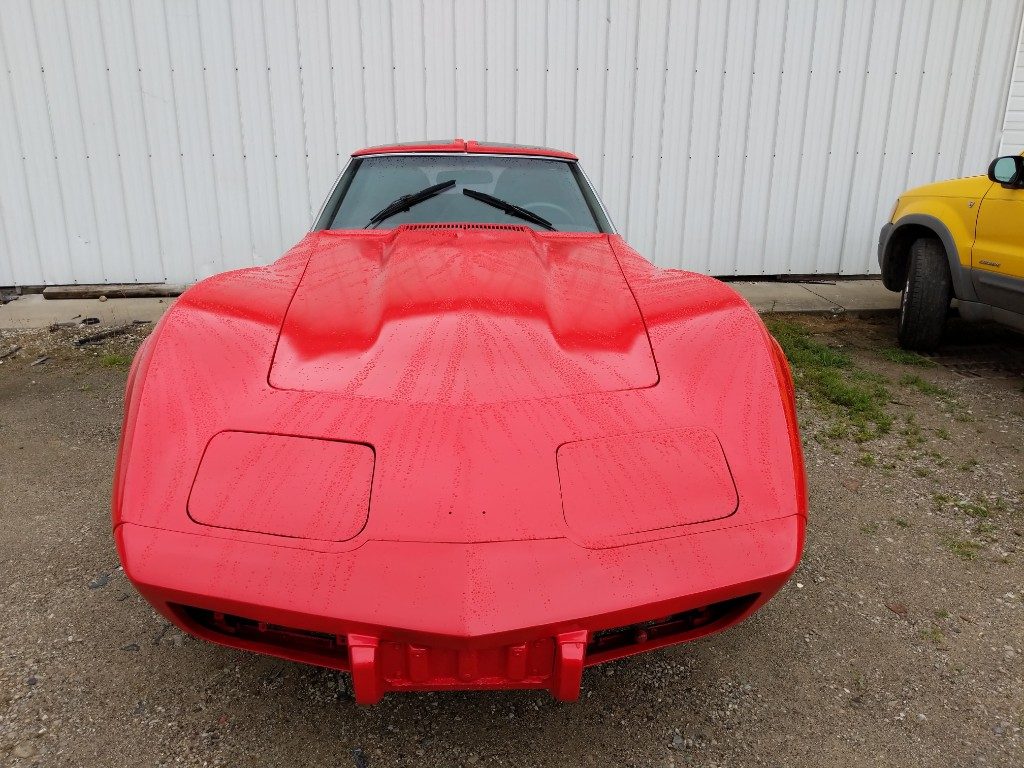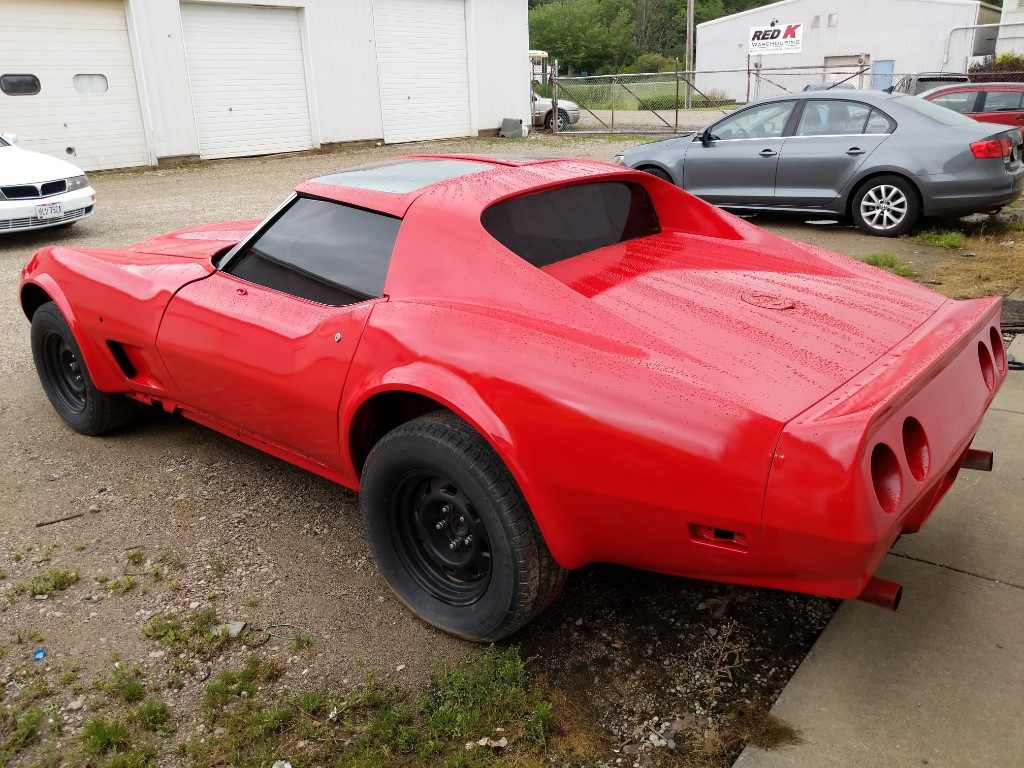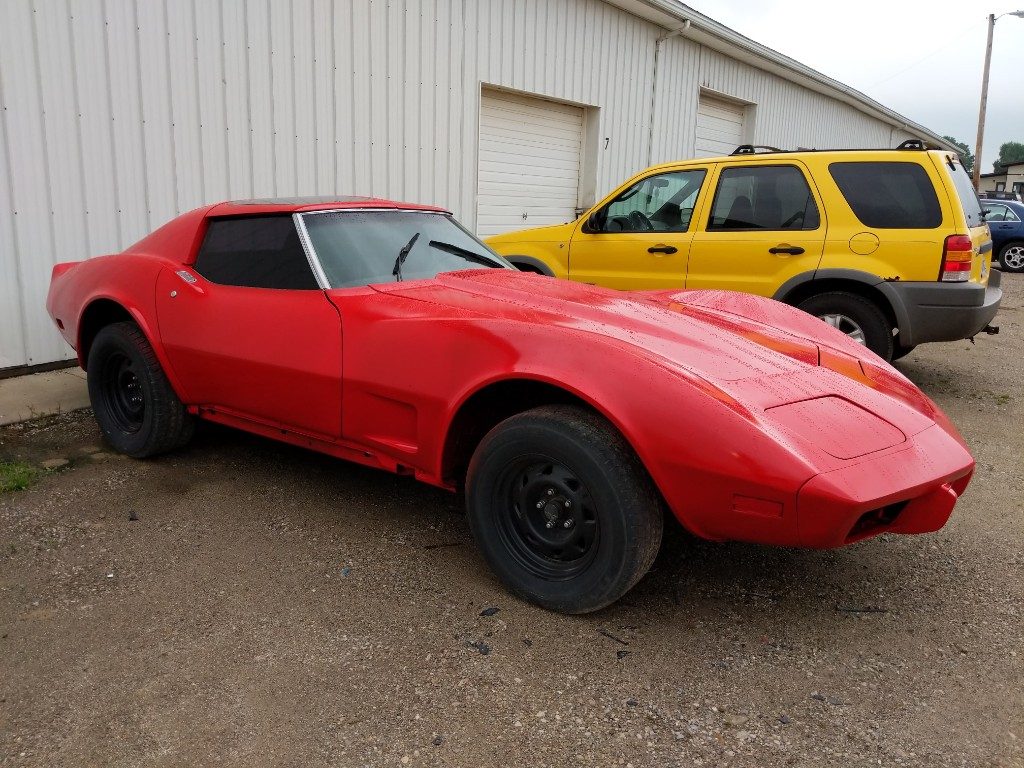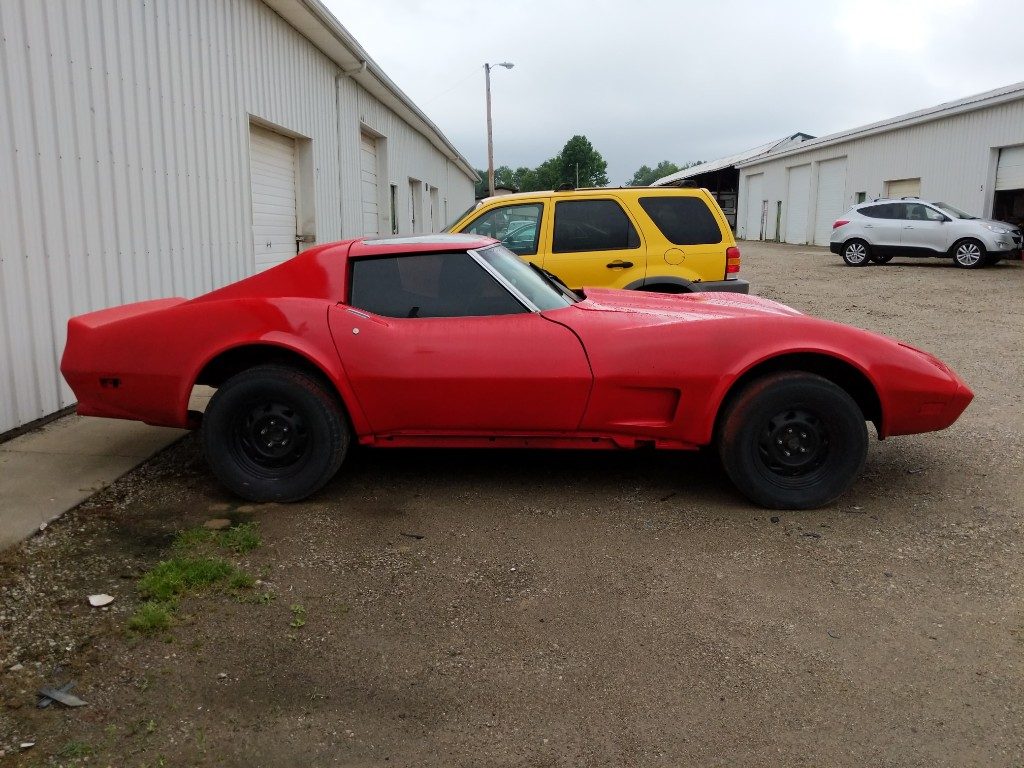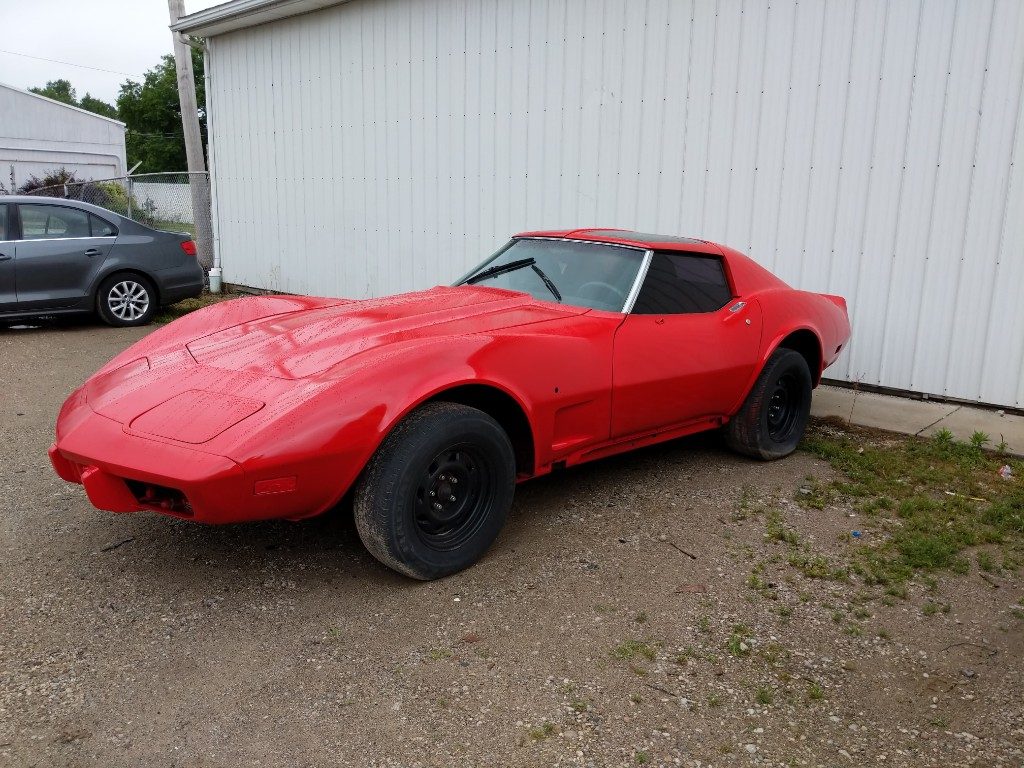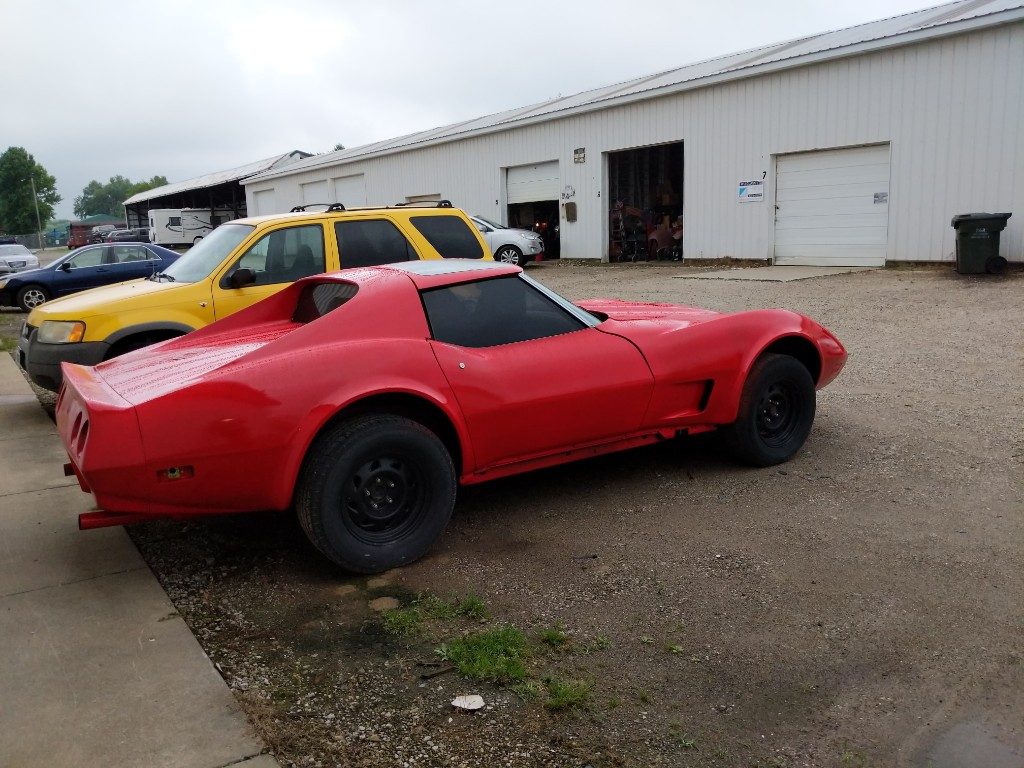 We're actually looking at picking up another C3 parts car from a friend with a decent interior/dashboard and the remaining parts from it will end up on our ebay store.

June 13, 2018 | Posted in Corvettes, update | By fastwrecks
Just a quick post to share some pictures of the on-going project we're doing turning this never-wrecked former race car back into something at least summer streetable.  This will eventually be for sale, we're not going to put a heater/ac back into the car and for someone to restore it the rest of the way will be fairly easy, it current has a nicely fabricated dash panel but would be so much nicer with an OEM dash reinstalled.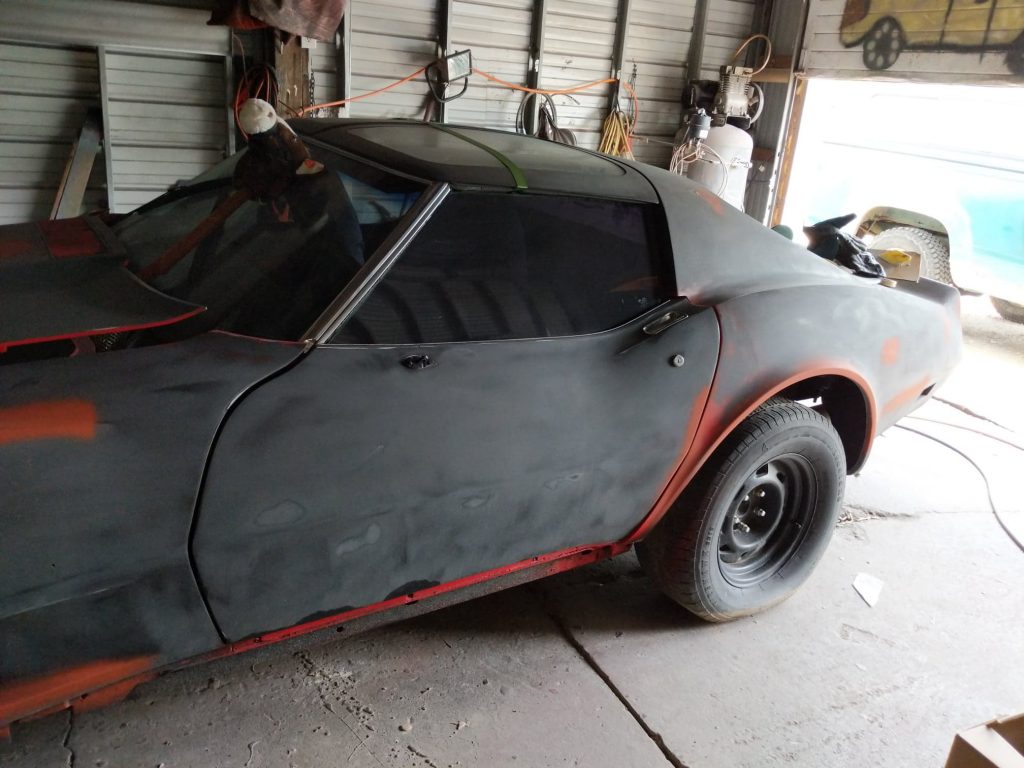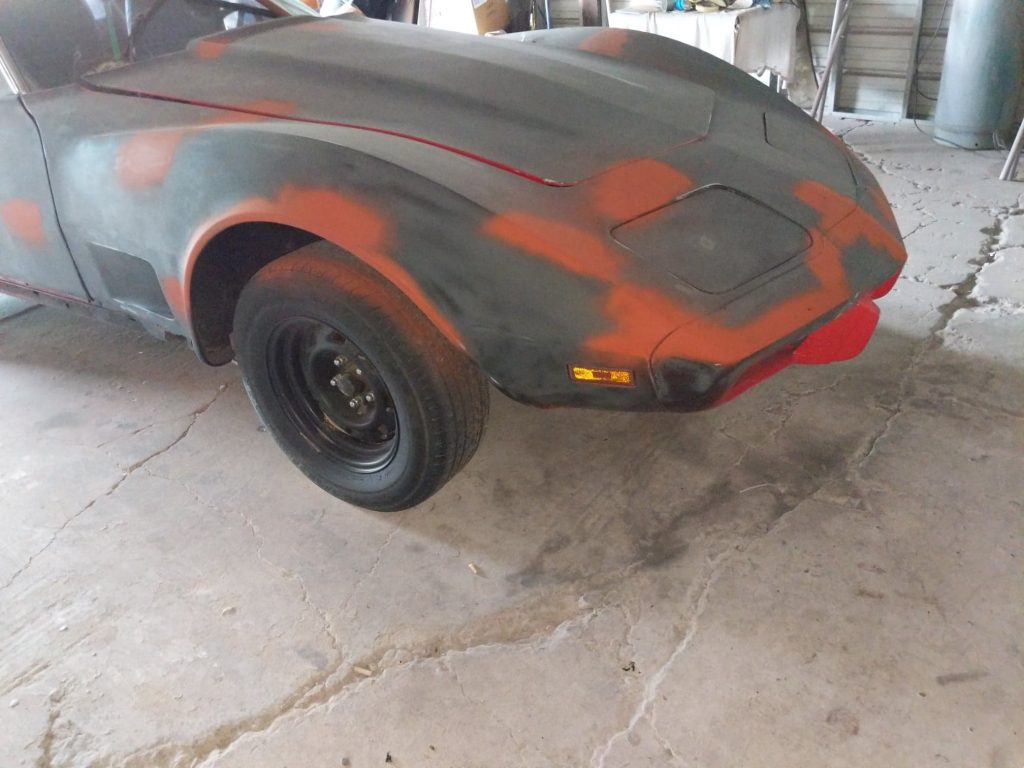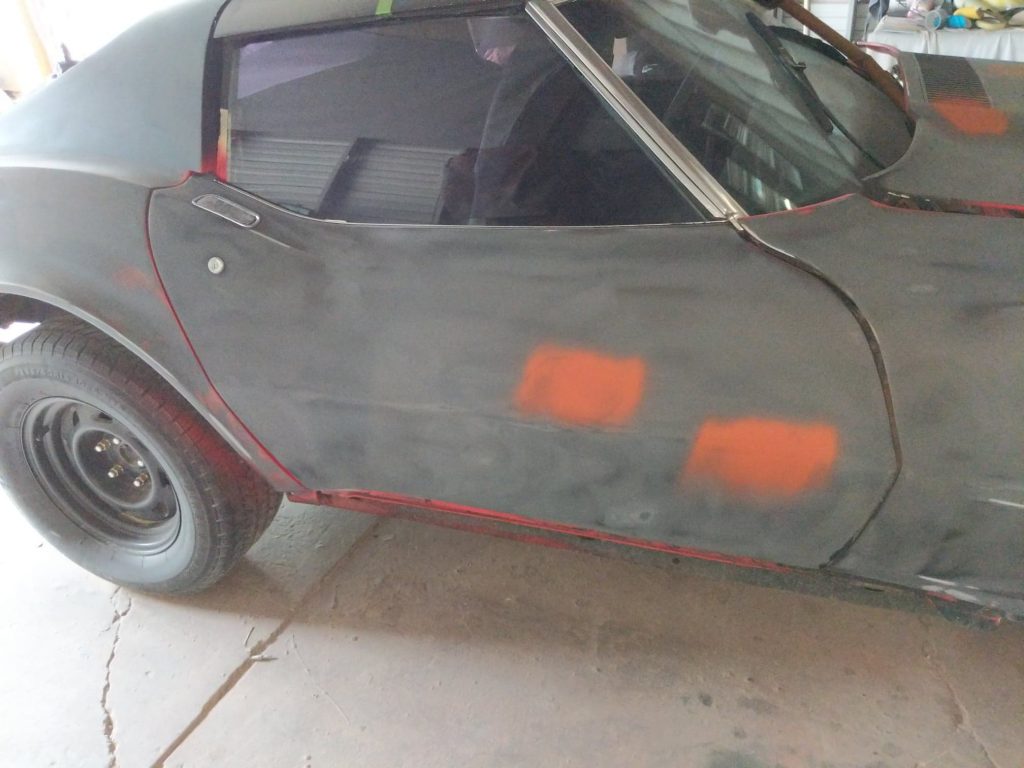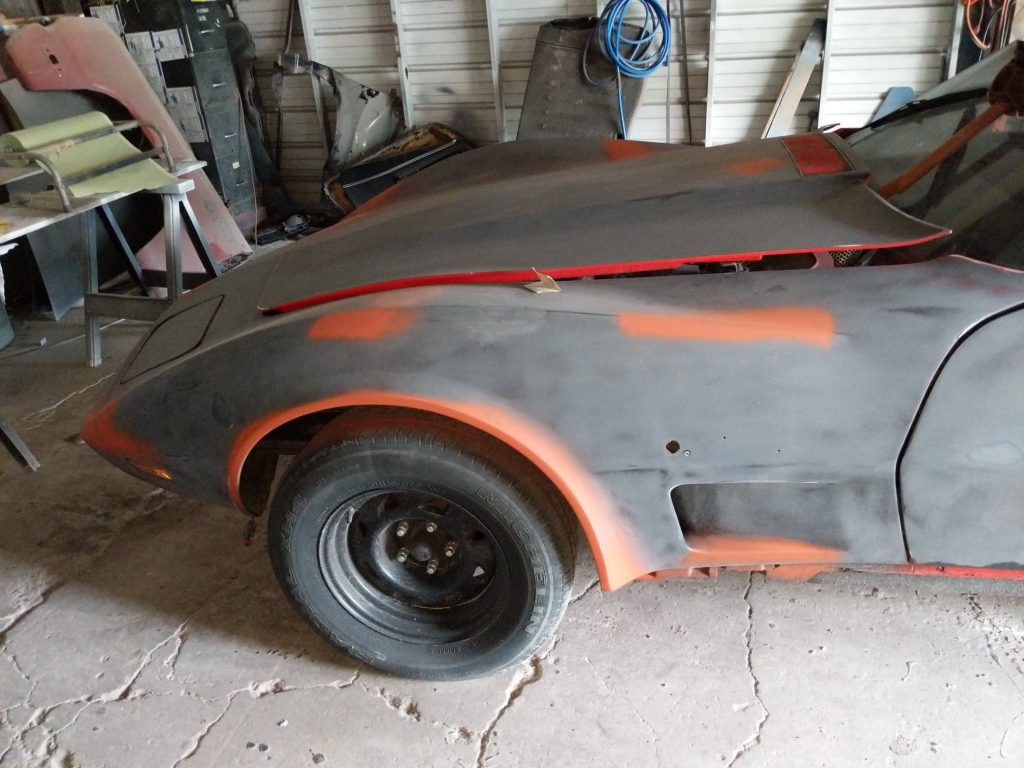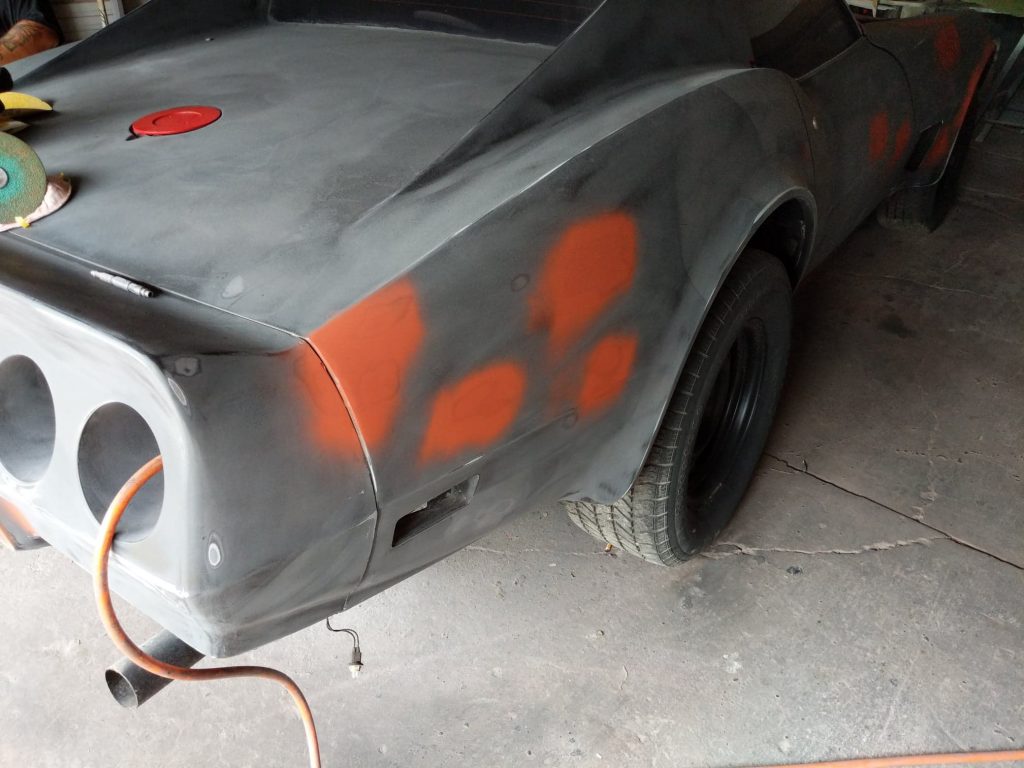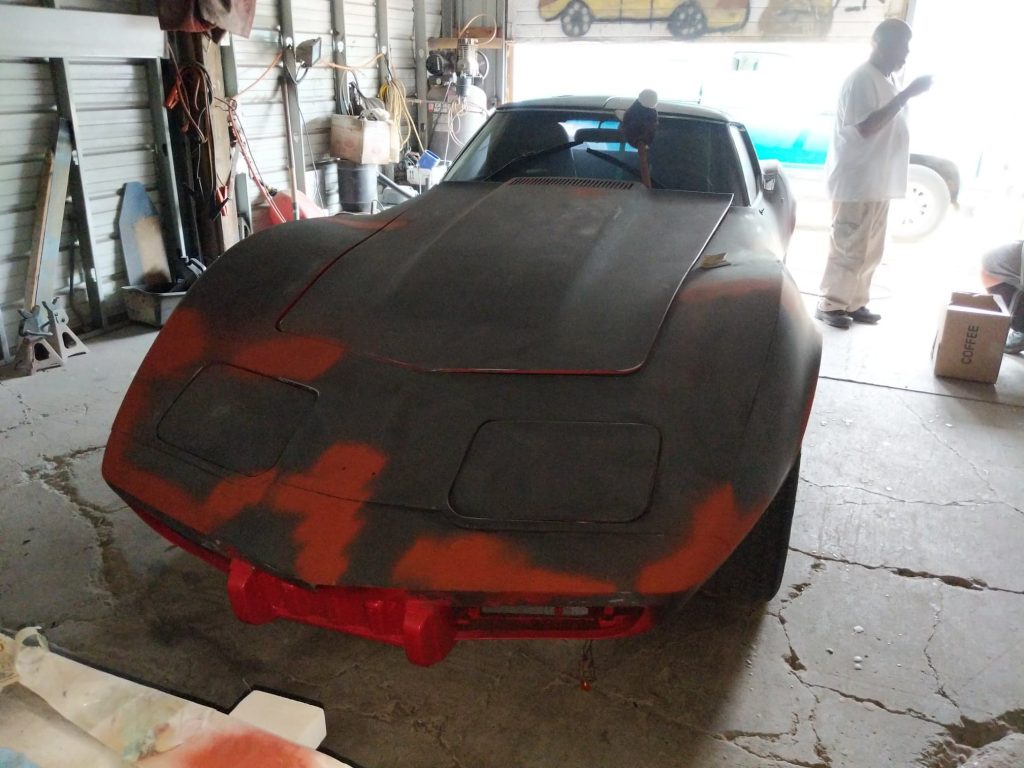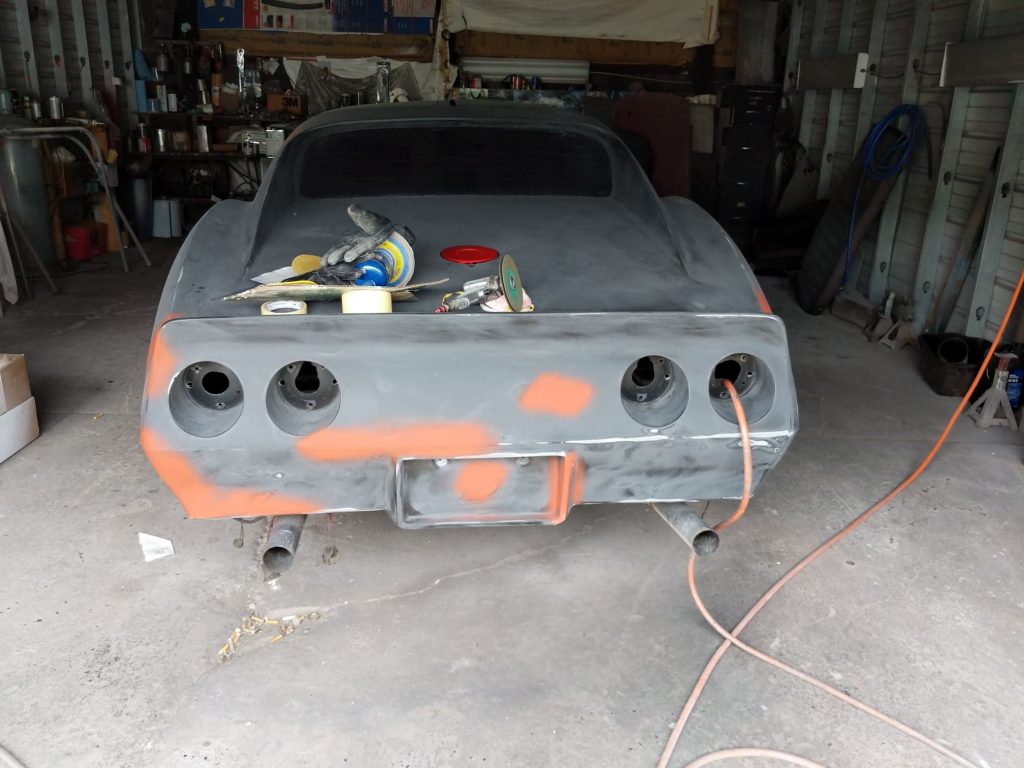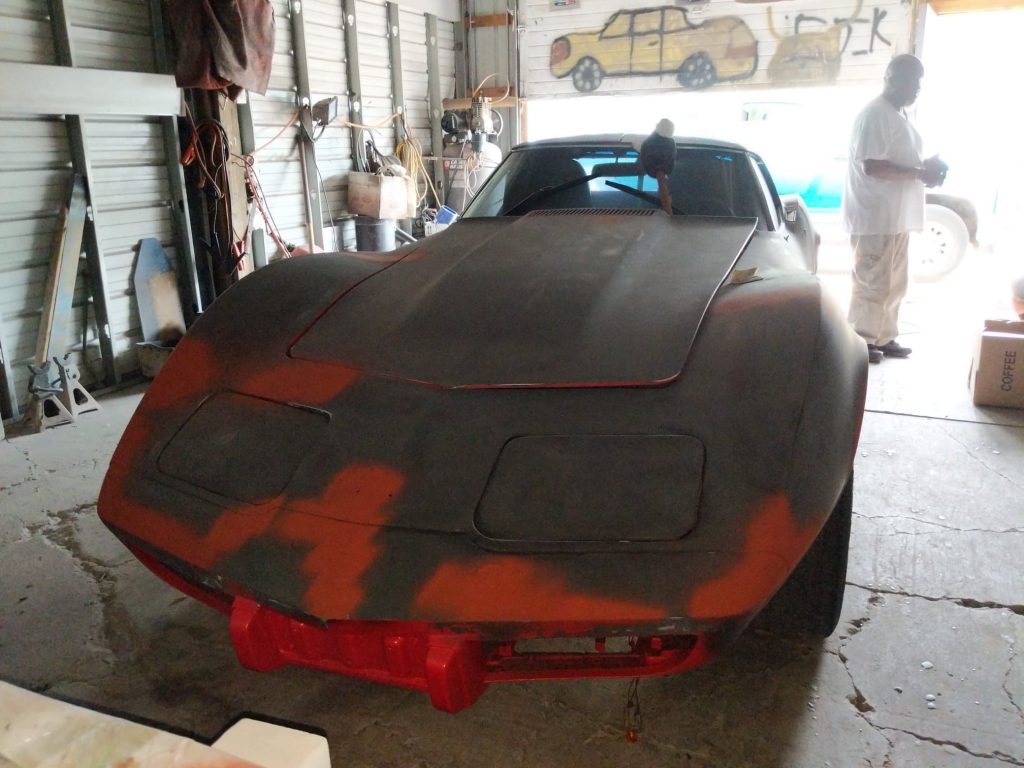 December 3, 2016 | Posted in Family, Shop Time | By fastwrecks
….Not parting out another SUV.
After acquiring a series of collections of already parted out vehicles and consignment lots over the past year, I was itching to dust off my large collection of 10mm sockets and wrenches and part something else out.
Enter this 1987 Toyota Supra MK3 A70, which we got shortly before Thanksgiving.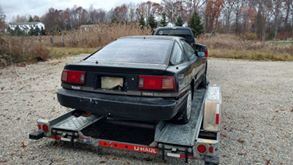 It has a blown motor and had sat for 5 years before we got it to part out. Fortunately, most of the other parts so far appear to be in very good shape. It has a black exterior, gray cloth interior, 180K miles on the drivetrain, and most of the electronics work. It's 90% parted out right now. Our eBay store has a new category for the Supra parts, which I am adding to every day.
2016 has been a very productive year for us, both at home and around the shop. We're hoping that 2017 is even better!
March 4, 2015 | Posted in Shop Time | By fastwrecks
My secondary storage area has been impassable for a while now because of all the snow. The end result is…I have waaaaay too much stuff in my hair here at the moment. (I am not kidding…I've been running sales to clear out entire racks on shelves. Even with two new large shelves!) In fact, I've also been going through the older inventory and creating fresh new listings with new pictures
Fortunately, I was able to clear out enough space to work on this 2001 Oldsmobile Alero we got just recently. It's unofficially for sale at the moment. I'm still working on a few things (nothing major) before advertising it. Including washing it….indoors.
That's all for now. In anticipation of some new projects coming up, I've been doing some pre-spring cleaning of some old listings, our website, and some other general maintenance stuff. It's good to have a relative lull in the action sometimes.
September 13, 2014 | Posted in Uncategorized | By fastwrecks
We parted out a 2004 Jeep Grand Cherokee. It was our daily driver, so we know it's been well maintained. Rather than trading it in and losing money, we determined that it was worth more as parts. So, doing what I do best, this Jeep will help finance our recent truck buy. It's a Ford F250 and is much more suitable to our business needs (hauling large loads, towing, etc.) than the Jeep was.
Many of the parts are still available. They are listed locally and in our eBay store.
As always, local pickup is available by appointment – just give us a day's notice. We can be available almost any time.
September 22, 2013 | Posted in Pontiac, Shipping, Shop Time | By fastwrecks
Here at Sportscar Salvage, we've been busy wrapping up some projects and starting new ones. We happened upon a 1987 Suzuki LTE230H quad in a trade. It will be a fun ride with the right person and a little TLC. I just have other projects in mind right now 🙂
We parted out a 1986 Pontiac Firebird with an automatic transmission and are listing the last of the parts. It had most of the exterior body panels, transmission, interior plastic trims, door hardware, and the T-tops. You can find those Firebird parts here in our eBay store.
All has been going well here. We had some friends over to help re-organize the garage in preparation for this most recent part-out project. Our shipping department got a makeover as well! It's been a big help, especially in getting the larger packages shipped more quickly.
Earlier this month, we had the privilege of delivering an Allied Fiberglass Astra GT kit cat body to a customer in Virginia. Something I love about what we do is being able to supply the things that people have been searching for for months – sometimes even years! Quite a few customers we've had from Australia fall into this category. It was a nice weekend trip, and we even got to visit with a friend on the way.
June 16, 2013 | Posted in Family, Pontiac | By fastwrecks
Here are some shots of the Fiero after mechanical work but before body work. I'd like to wish all of the fathers, step-fathers, grandfathers, and anyone who has assumed a fathering role a Happy Father's Day. Sending love and light to those who are missing Dad today.
April 19, 2012 | Posted in Uncategorized | By fastwrecks
Now that we paid off our truck, we decided to get a PT Cruiser as a daily driver. It's been a nice comfortable car, good on gas, and surprisingly roomy….so when we saw a non-running PT Cruiser in our area on Craigslist, we thought "This could be interesting." We recently sold a 1985 Mazda RX-7 and had some extra money to spend.
Of course, it was too nice to tear apart. (This happens to us a lot!) We thought we would play around with it, because we were told that the car ran before having some minor maintenance done. A broken ground repaired here, a sensor replaced there, and the OBD code scanner still throwing all sorts of strange codes. Puzzled, we turned to the oracle in Google. What happened? Well, the crankshaft position sensor (CKP) and the ignition coil plug have same form factor connection, come from same leg of the wiring harness, and branch out of the same place. The CKP and the ignition coil plug were plugged into each other's outlet. I could kiss the person who made a forum post about this, because now the car runs.
Next up on our agenda: getting rid of the old, nasty gasoline in the tank and fixing the stuck thermostat.
In other news, we parted out the 1984 Corvette that was plagued by extreme rust issues. We are in the process of listing the parts on eBay at http://stores.ebay.com/sportscarsalvage. The car ran strong and most of the body panels were in good shape. Visit us on eBay or contact us through our SportsCarSalvage.us website if interested in any parts. I am glad that the person who owned this car before us did NOT make it into a race car as planned. The frame would have snapped in half the first time he wrecked, plus the fuel lines were nearly corroded through….it would have made for an ugly situation.
February 14, 2012 | Posted in Corvettes | By fastwrecks
Happy Valentine's Day!
Now that we got the '84 situated in our shop, shipped out an RX-7 engine+transmission, and rearranged our garage, we're ready to pick up our next car…or rather, part of a car. Having a break from one or both of us being sick has helped – it's been a real circus on that front since Christmastime. It's a 1986 Corvette from the firewall back. It has a lot of the interior parts we need for our '84, plus we can sell the extra parts, so it's a win all-around for us.
When *not* doing car stuff, I have been building websites. It's one of my other talents, although practicing my skills *outside* the corporate world is much more rewarding. Check out the following:
The Wistful Cafe
Rusty Nuts Auto Recycling
B&B Recycling
I also am in the process of giving our own website a makeover. I've started on our Sports Car Salvage homepage and have done some work on our eBay store. Then, I will be updating our blog. Fun stuff. 🙂 It's been nice to catch up on nerd stuff 🙂
We sold the 1982 RX-7 that we'd had for sale for a while. The people who bought it had an awful time with their rented car dolly. Fortunately, they were able to drive it home without any major problems after the ratchet straps on the dolly kept coming undone. I feel for them, because we have had some pretty hairy travel stories, many of which are due to equipment failures or just plain crappy supplies.
January 21, 2012 | Posted in Corvettes | By fastwrecks
This is what we've been up to lately! After getting our bundle of red joy home from Texas, we looked through it in detail and decided that this was going to be our most recent Corvette restoration project. It runs nicely and is structurally sound. It appears that somebody was going to turn this car into a race car project, but switched gears. Let's take a look.
These pictures are the "BEFORE" pictures. This is what I have after a few trips around our parking lot in it and after giving it a bath. Right now, I am in the process of going over the whole car with polishing compound to see what I have. It's looking like the amount of repainting that needs to be done is much less than originally anticipated.
(ASIDE: It just so happens that we are running an eBay sale through this weekend to make room for our next donor C4 Corvette. We'll use the parts we can use and sell the rest. Shop our eBay store for more.)
Visit our Facebook page at Sports Car Salvage or follow us on Twitter to get updates on our daily happenings.