February 5, 2016 | Posted in Porsche | By fastwrecks
The Toyota 4Runner shell left this garage a little bit before Christmas. It wasn't too long after that that we acquired several new large shelves on wheels. I was able to do some serious organizing and consolidating. I present to you Exhibit A, the empty and clean garage bay.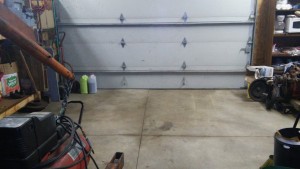 No better time for something completely new to come together, right? We'd finalized a deal to pick up a large lot of Porsche 914 parts shortly after acquiring the 4Runner. The Porsche 914 was a 1970s two-seater roadster made collaboratively by VW and Porsche. Here is an example of what it looks like in nice, running, restored shape. (This is not mine, by the way.)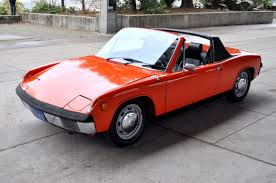 Here is an example of what they look like apart: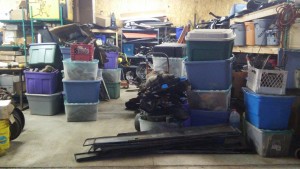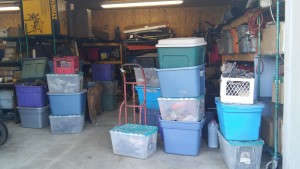 Our most recent Sunday started very early, before the sun came up. I was greeted at our gate by 4 very confused goats who are used to getting their food, water, and goatly love mid-morning. The rest of our day consisted of traveling, loading the truck and trailer, finding a bite to eat, and locating a hotel for the night before heading back Monday morning. The above array of totes and piles of parts filled our truck bed plus a small trailer. Remember the nice clean garage bay from earlier? It is now nearly full. We picked these up this past weekend and have begun listing them on eBay. Believe it or not, this is only a fraction of the parts and there are at least 2 more loads this size. A lot of the parts aren't made anymore, so what is still in circulation is popular with collectors and restorers. Once I've organized, catalogued, and listed what we have, it will be time to get the rest. What a great start to 2016!