August 21, 2018 | Posted in Corvettes, Parts Cars, update | By fastwrecks
Just a quick note, we're adding items for Chevrolet Corvette daily in our eBay store. Many hard to find and highly desirable parts are going up for sale! Just a few examples in the photo below, hope you're having a great day!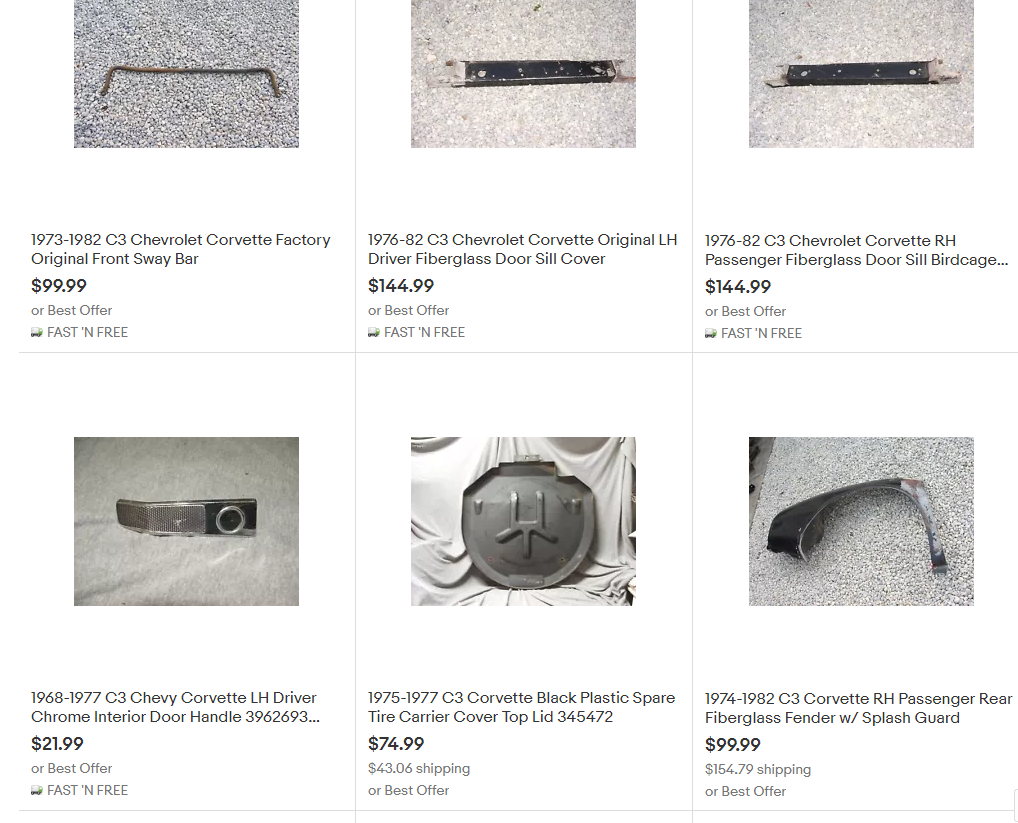 Some of these are leftover donors from our project car.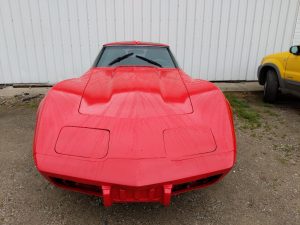 June 29, 2018 | Posted in Corvettes, update | By fastwrecks
Details: 1976 Chevrolet Corvette Stingray, moderately built 350, automatic, straight, never wrecked, former straight-line race car. Dodge Viper Red. Has minimal interior and a custom racing dash in it at present. Car is restorable or is going to be a bad ass summer driver. Not sure how far we're going to take it, yet.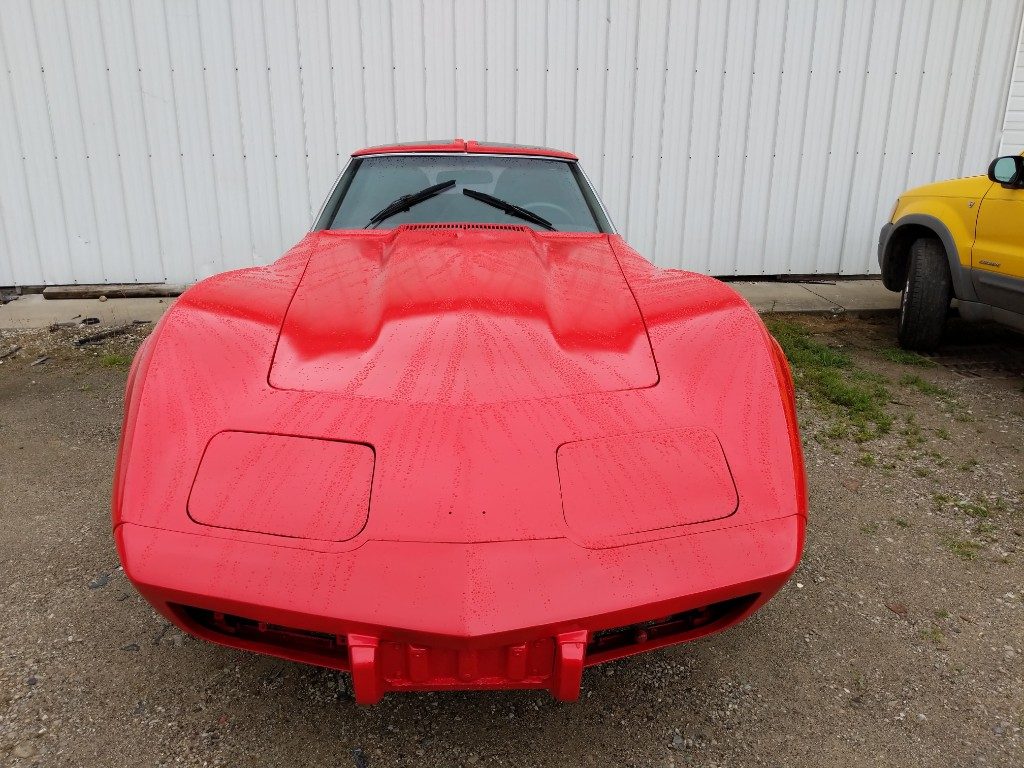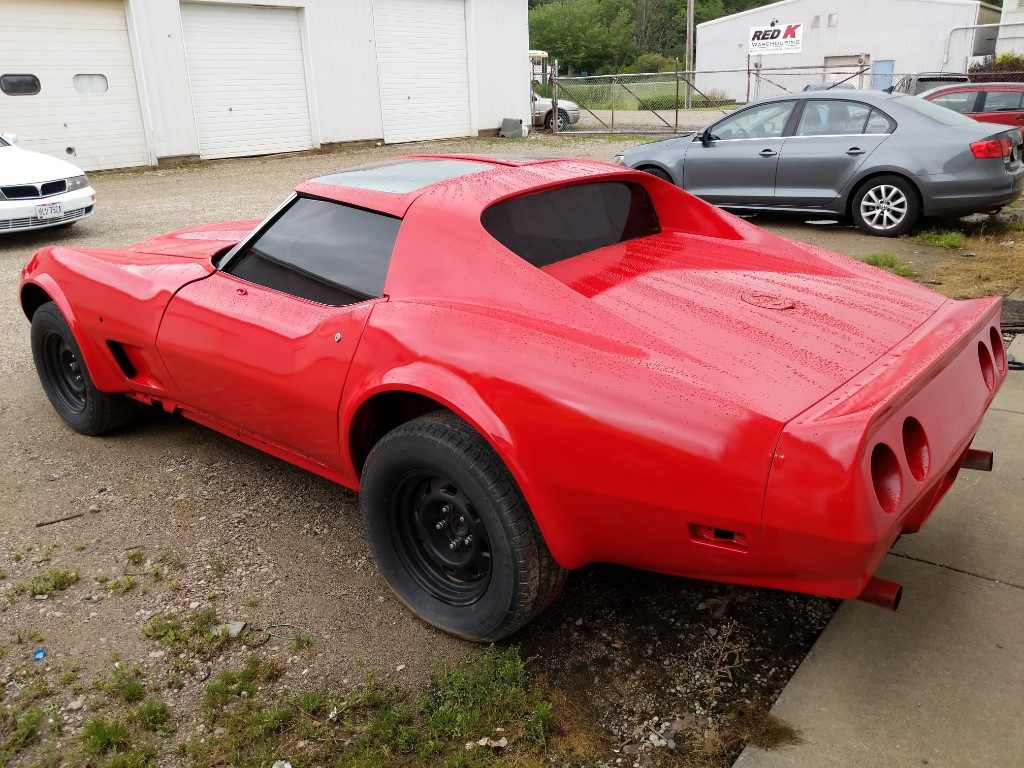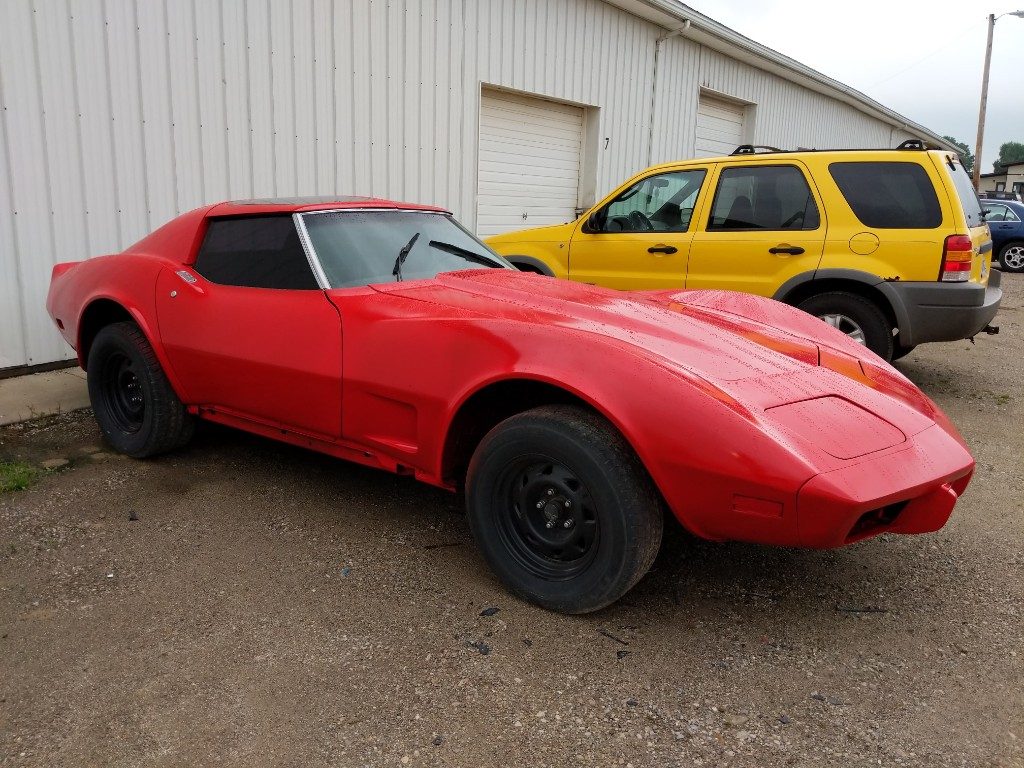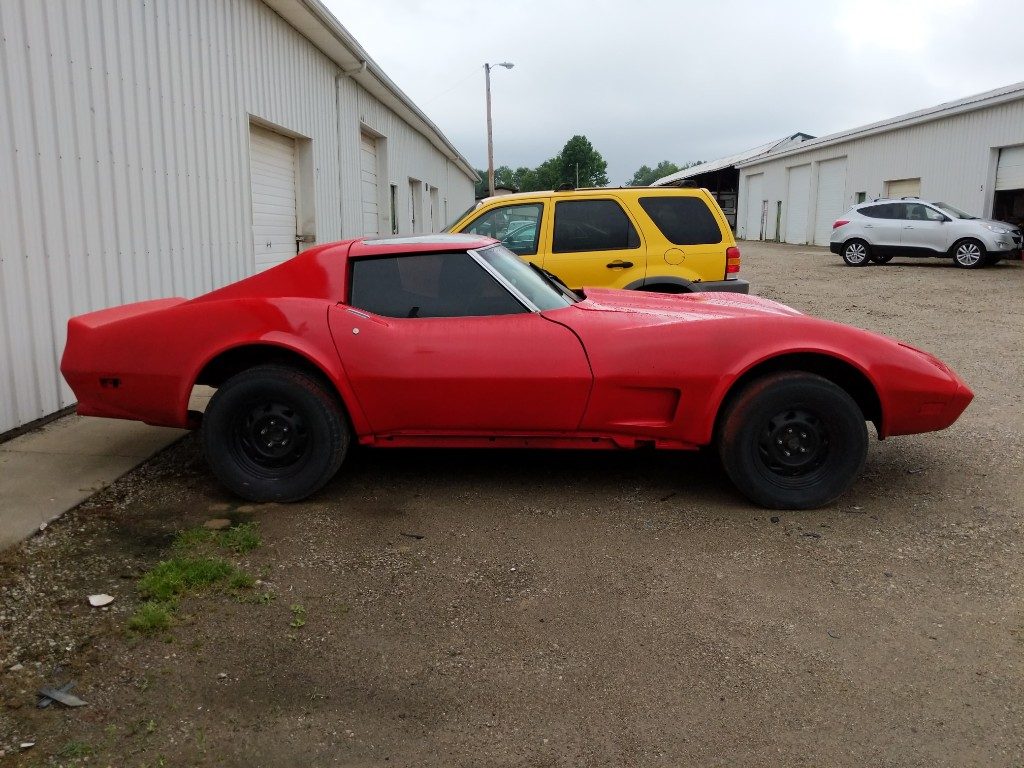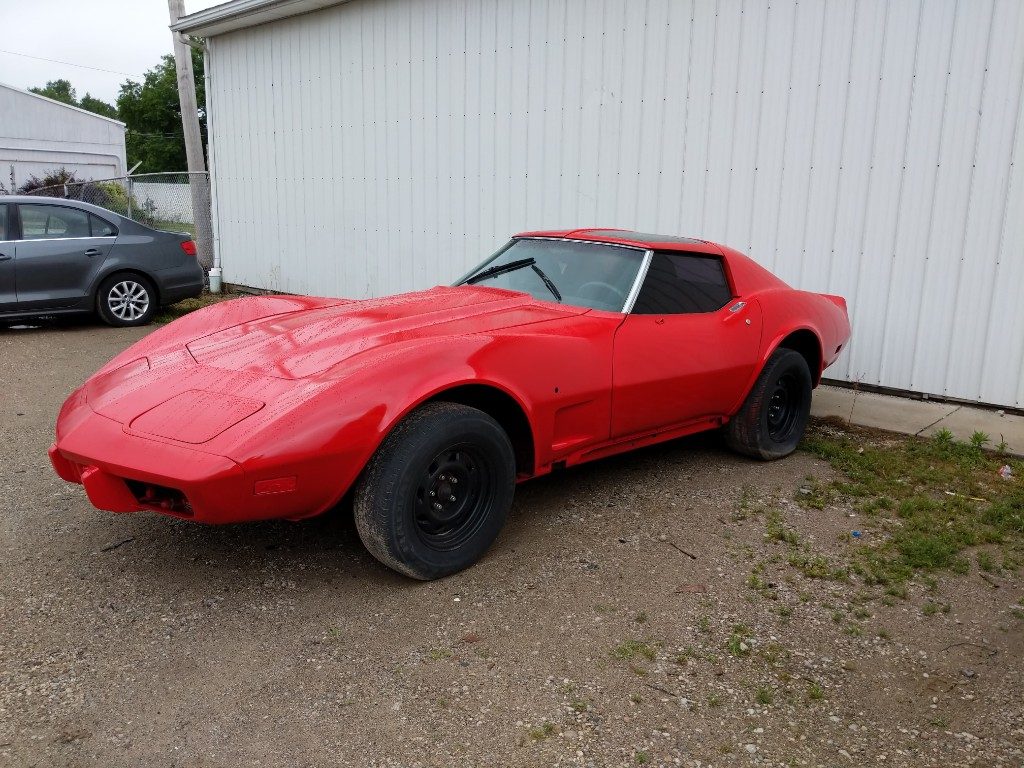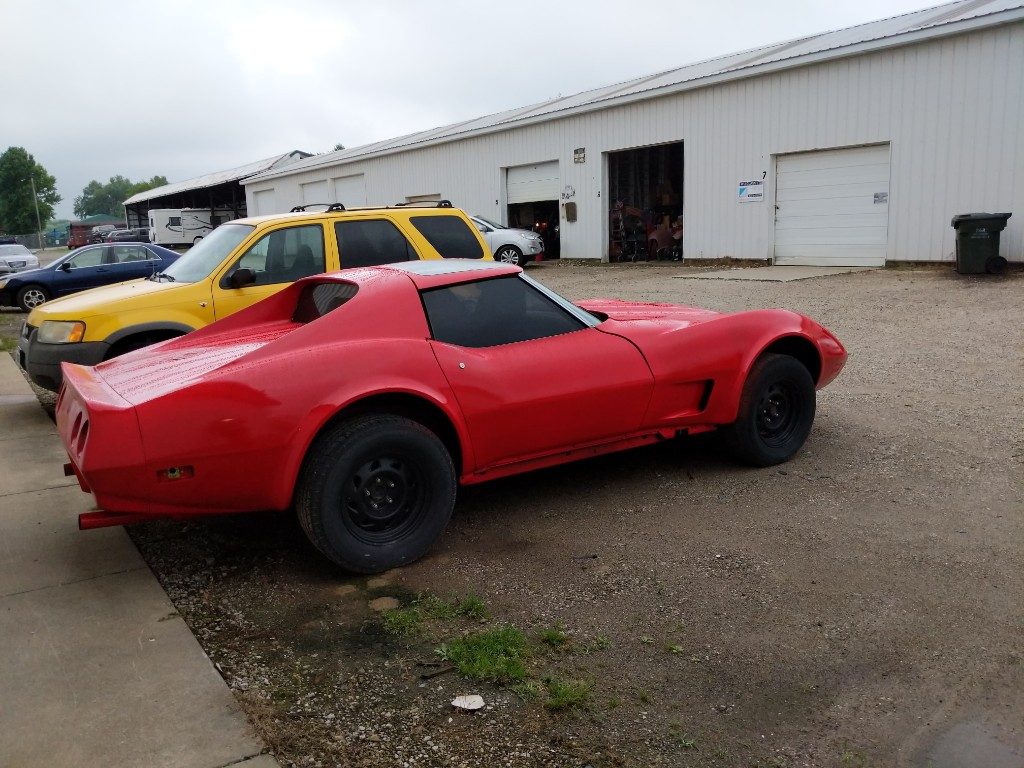 We're actually looking at picking up another C3 parts car from a friend with a decent interior/dashboard and the remaining parts from it will end up on our ebay store.

June 13, 2018 | Posted in Corvettes, update | By fastwrecks
Just a quick post to share some pictures of the on-going project we're doing turning this never-wrecked former race car back into something at least summer streetable.  This will eventually be for sale, we're not going to put a heater/ac back into the car and for someone to restore it the rest of the way will be fairly easy, it current has a nicely fabricated dash panel but would be so much nicer with an OEM dash reinstalled.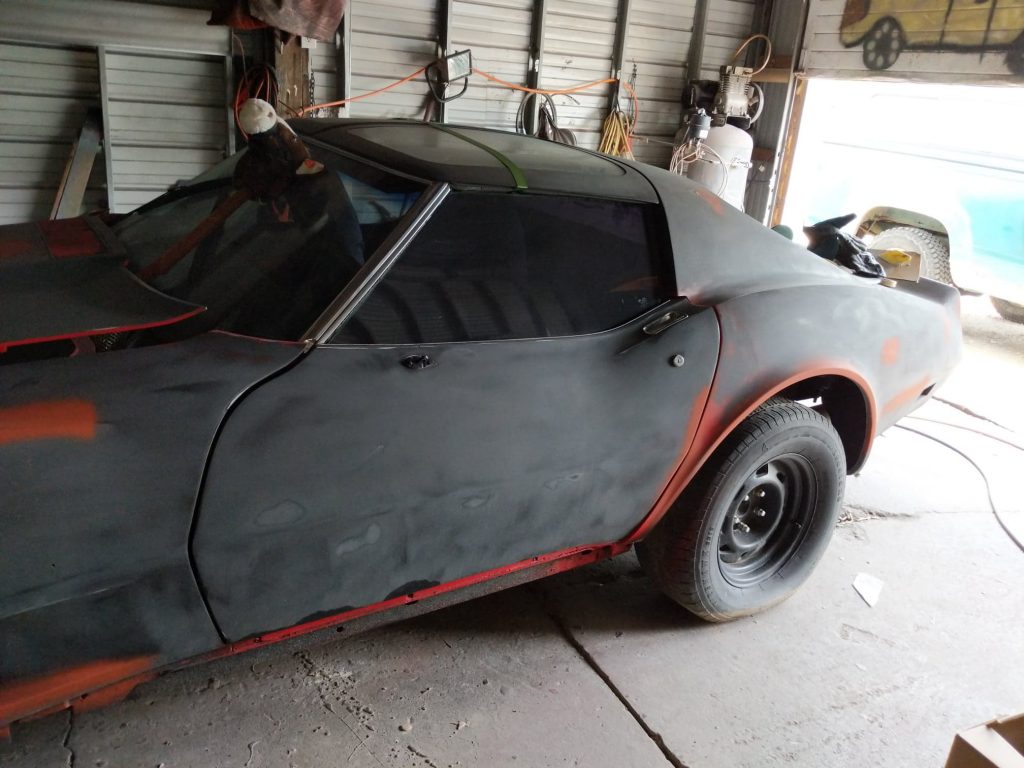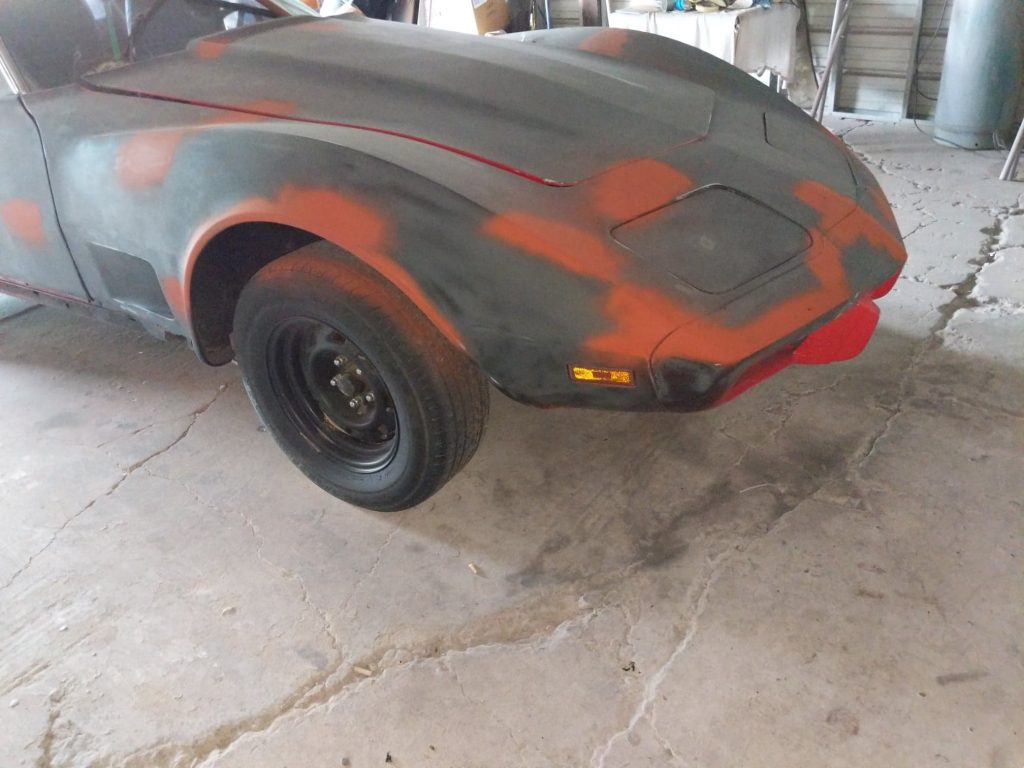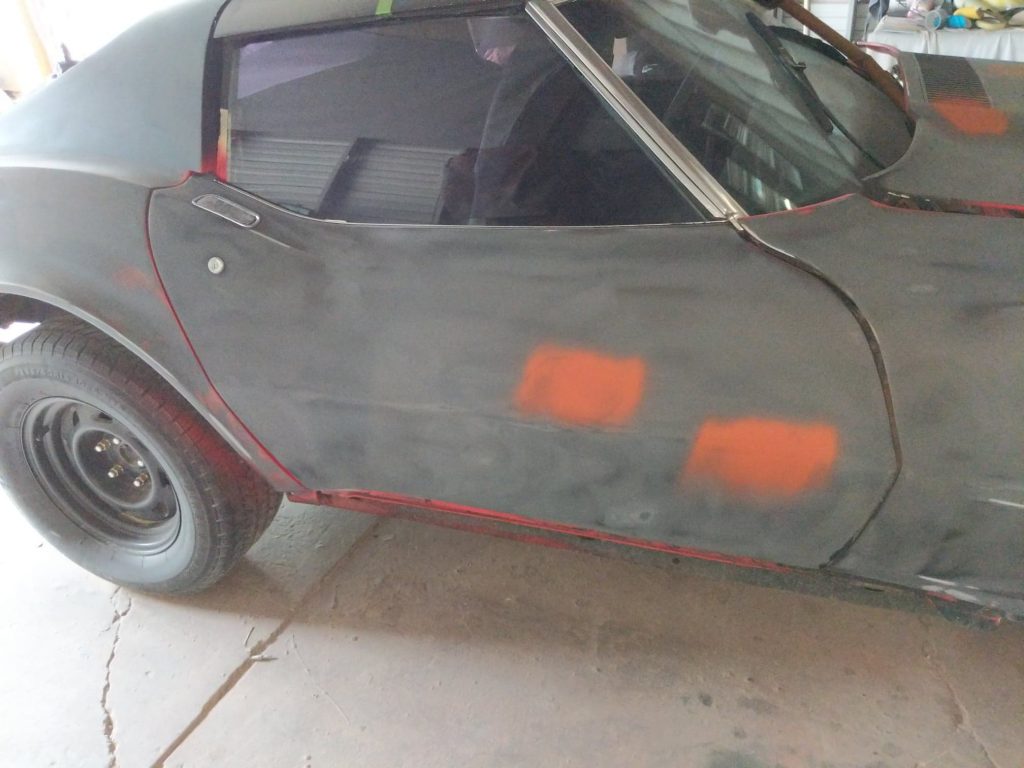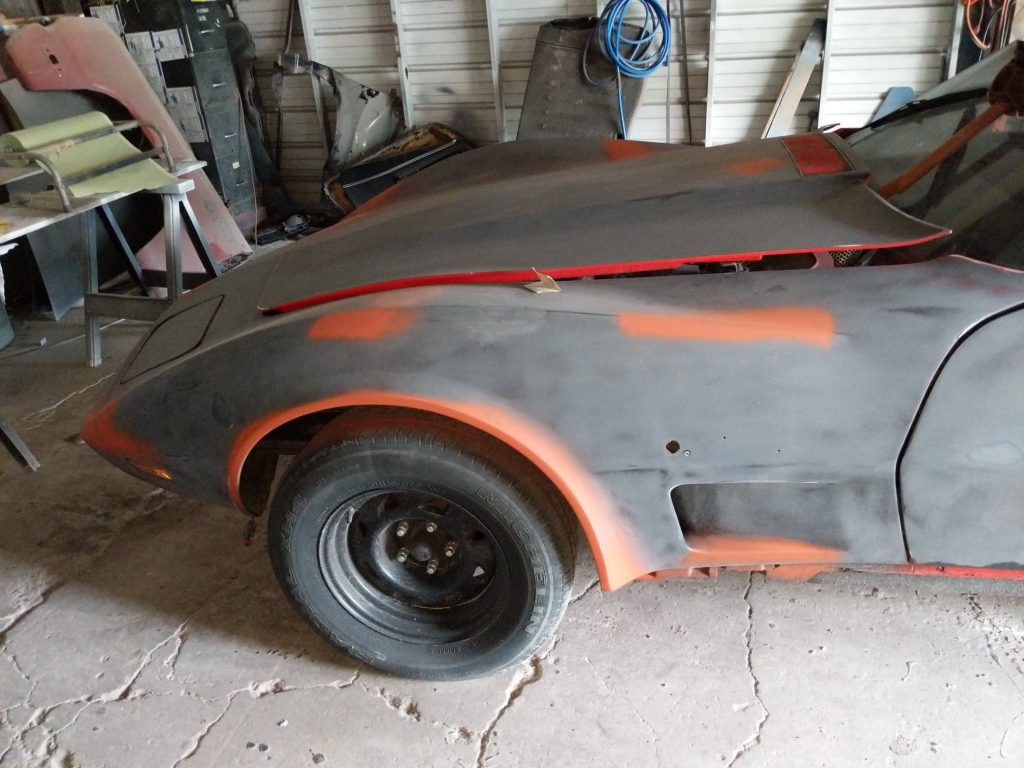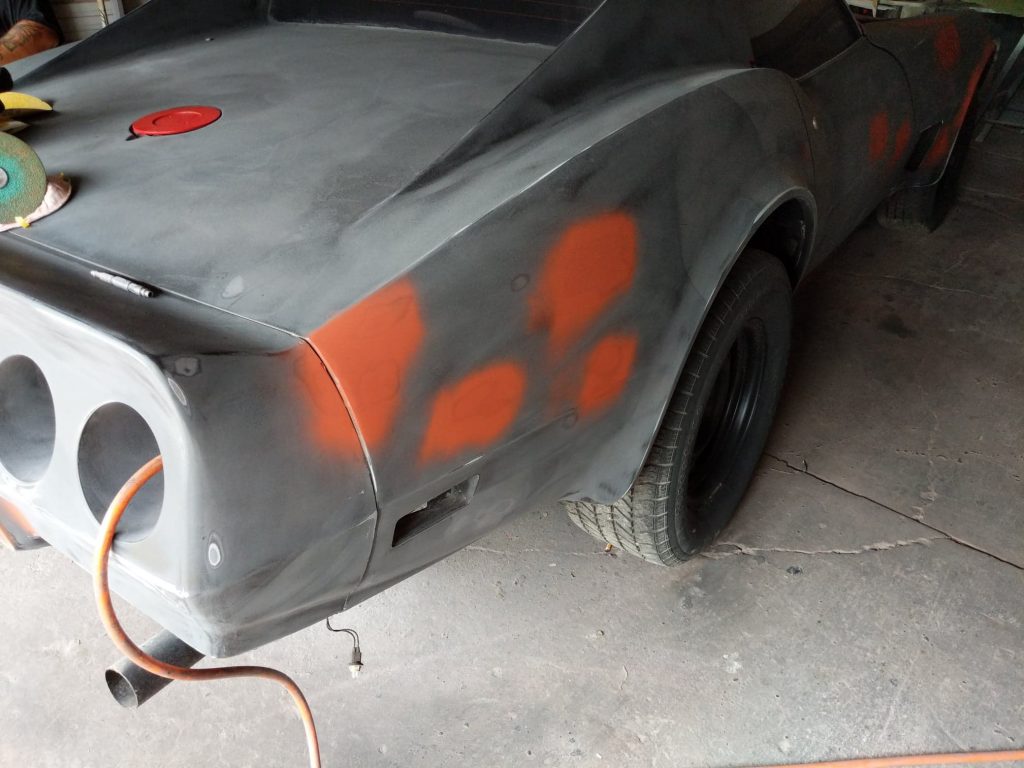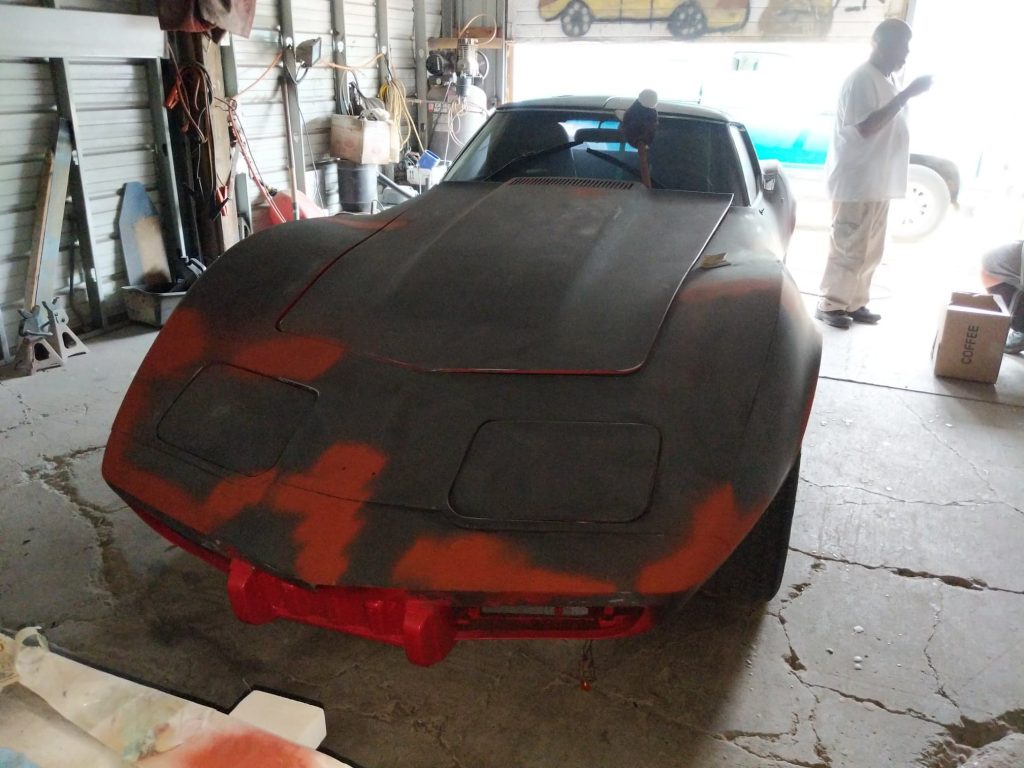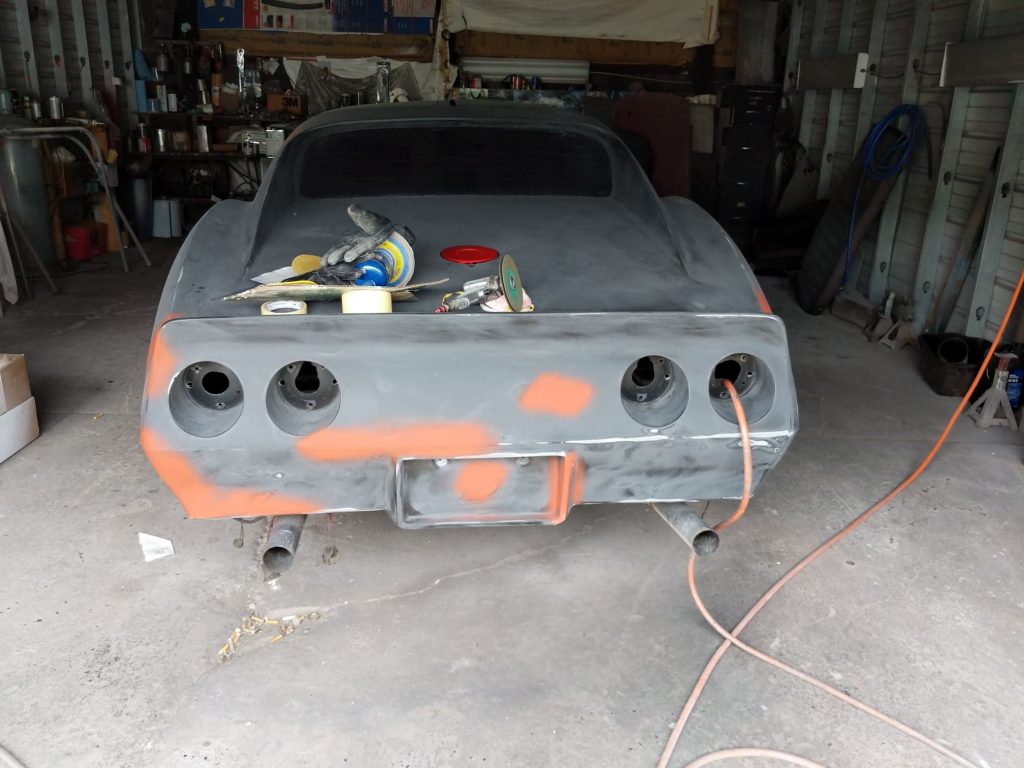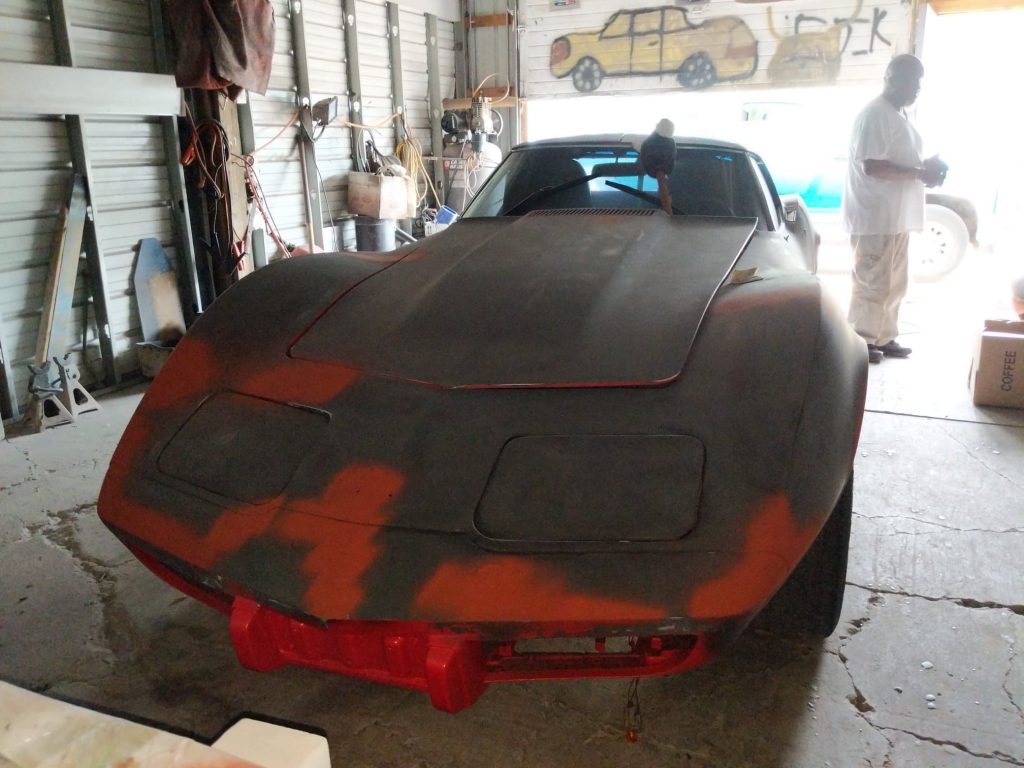 October 15, 2017 | Posted in Corvettes, Mustangs | By fastwrecks
In amongst some other vehicle projects and trades, the past few months have been spent parting out two Mustangs. The first one was a complete, running 1999 Mustang with an additional set of donor parts. It was a 3.8L coupe with minimal rust (for Ohio) and a drivetrain in excellent used condition. It was repainted at some point with a beige primer. The engine and transmission are still up for sale as of this posting (Here is a video of the car in action here – https://www.youtube.com/watch?v=aHfBT05tayU)
The second Mustang was a 1996 convertible with a blown motor.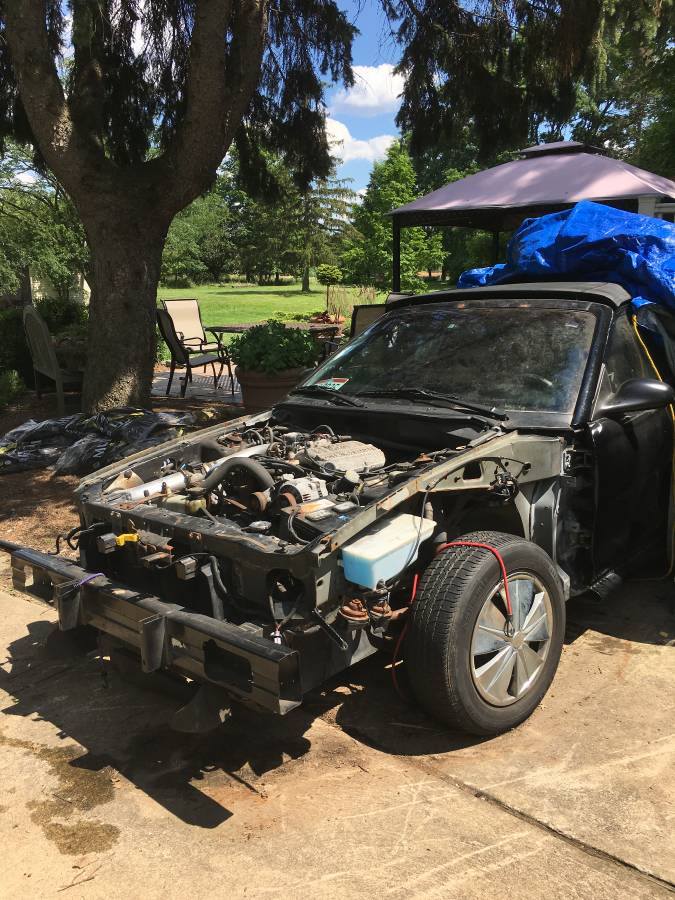 Somebody had tried to put it back together, but mothballed the project and never got back around to it. The manual transmission appeared to be in good shape, so we pulled that, along with any of the engine parts and accessories we could get to. You can find all of the parts for sale here: http://stores.ebay.com/sportscarsalvage
We still have many parts left for sale, including body panels, interior trim, seats, wiring, and more. Check out our eBay store for more.
Our next projects involve getting a 1976 Corvette ready for paint and doing some work on a 1989 Chrysler LeBaron convertible. The LeBaron was initially bought to be parted out, but after doing a little investigating and tweaking, it will be repaired and then sold.
While you're here, enjoy the baby goat picture! This is Abe, our first baby goat. He is almost a month old and is SUPER cute and cuddly 🙂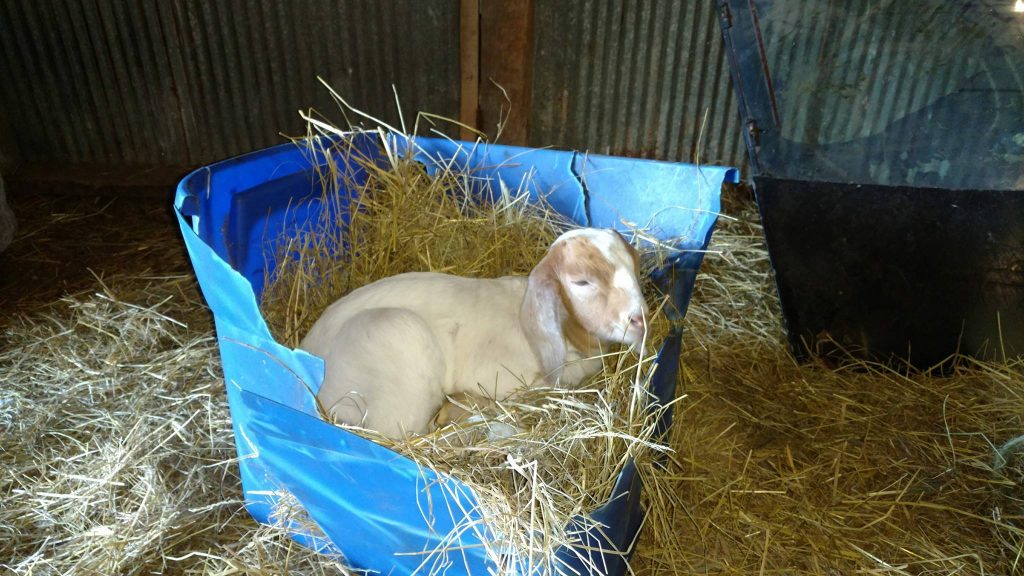 September 20, 2015 | Posted in Corvettes, Shop Time | By fastwrecks
We're parting out a 1977 Corvette. Lots of useful parts on this one! This one suffered a passenger front corner hit, and then sat in a barn for several years afterward. The front clip is (as expected) a basket case and the interior is rough, but with it having originally been a southern car, doesn't have a whole lot of rust. I'll be listing parts on eBay as they come off the car.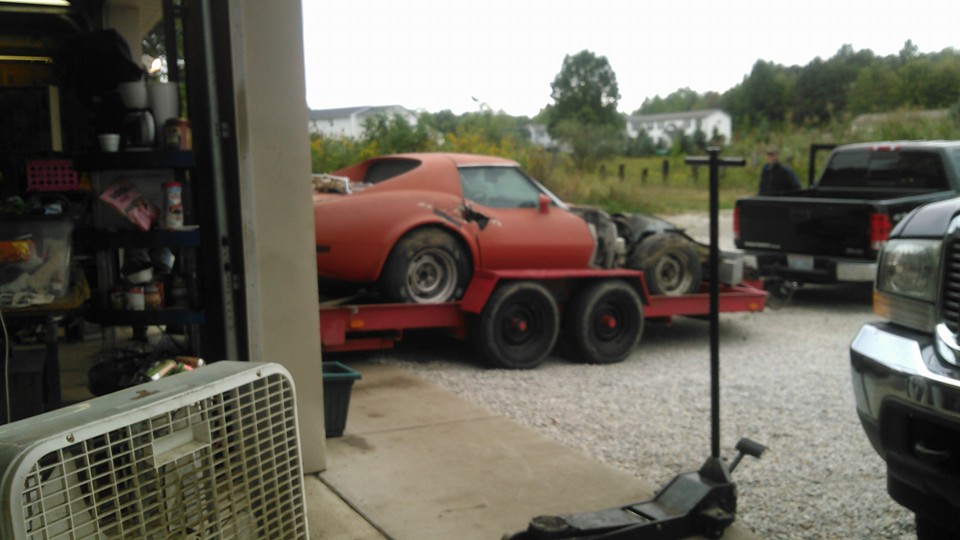 What can I say, my floor jack is oh so thankful that we didn't bring in another 4 wheel drive vehicle or an 18 foot long land yacht. 🙂 While we originally had planned to make this into a restoration project, it had more significant damage that we noticed once we dug into things further.
February 2, 2013 | Posted in Corvettes, Humor | By fastwrecks
When asked "Can you be comfortable with being uncomfortable?" in the context of entrepreneurship, I don't think this is what most people have in mind:
As for me, I find my comfort in these situations knowing that whatever car part I've gotten myself into a pretzel shape to deal with will be worth the hassle in the long run.
January 29, 2013 | Posted in Corvettes, Mustangs | By fastwrecks
If that's not why we've had a larger than average sale volume over the past week or so, it's because of my awesome Internet marketing skills. That's one of the things I do when I'm not in the garage – SEO, social media outreach, email marketing, web development, and more. (Have I mentioned that I'm as talented as I am humble?) 😀
I'm supposed to follow up about the 2003 Mustang we have for sale tomorrow. Keep your fingers crossed…there is a 1981 Corvette parts car that I have my eye on. The 1974 Vette that we got back in November has paid for itself and then some. Whatever we don't need for our 77 restoration project is being listed on eBay. Plus, being a C3, I don't have to bounce back and forth between the metric and standard socket set.
On Facebook, I asked our fans to 'Like' a post if they had planned to use their tax refunds on their car projects. Taking stuff out of winter storage may be out of the question for some of us for at least a month or two, but planning ahead is always a good thing. Besides, how many "five minute" car projects have ended up taking MUCH longer than expected? 🙂
January 8, 2013 | Posted in Corvettes, Mustangs, Shop Time | By fastwrecks
A lot of folks like to hear what we're up to, and a picture is worth a thousand words, right? In the foreground is a 1974 Corvette we bought to strip the remaining parts off of… It had the two WORKING headlight buckets we needed for our Project77. Behind that is a 1985 Mercury Capri 5.0L. Classic case of started project, ran out of money. Since the car was dealer undercoated, everything underneath is pristine. The original doors and hatch were rusty but the owner had sourced replacements and they came with the car… We got basically everything except for the heads and intake. This one will likely go back together for sale. Too hard to find a nice fox body that is affordable. My husband has some evil plan for it, we'll see. And then WAY in the back is a 2003 Mustang Premium Coupe that was my husband's ex-wife's car. It need a bunch of little stuff. We're doing that stuff and then selling it.
Oh… Husband… Yeah, Jerod and I got married on December 15th after a little over 5 years together. I decided that if I drop a car on my head I want him to be the one to be there to make sure my wishes are respected. Not that I don't love my family, I just KNOW that he will do what *I* want. The same goes in reverse. He's stood by me during this crazy dream, provided finances, countless hours of instruction, and backs me up 100%, all day, every day. He's kinda cute, too.
We're working on getting more items up on the eBay store . We're also actively posting on our Facebook page and we're on twitter as fastwrecks.
We hope all is well for you!
January 2, 2013 | Posted in Corvettes | By fastwrecks
Happy new year from the folks at SportsCarSalvage.us!
Now that we are all over the death virus and have wrapped up the Christmas festivities, I've been busy pulling parts off of a 1974 C3 Corvette donor car. What we don't use for our 1977 restoration project will be listed on eBay here: http://stores.ebay.com/sportscarsalvage/ in the "1974 C3 Corvette" category. Let's just say that I bought the donor car for what I would have paid for two complete headlight assemblies.
We had our Summit Racing gift card giveaway when our Facebook page reached 500 'Likes' last month. Congrats to Jessica Posa for winning the $50 gift card! When we reach 1000 'Likes,' we will give away a $100 Summit Racing gift card. Like us on Facebook for a chance of winning.
November 30, 2012 | Posted in Corvettes, Travel Stories | By fastwrecks
Yesterday was very busy and very productive all at the same time. We (yes, three of us in a truck meant for two grown adults) made a big loop across the northern part of Ohio and picked up a few diamonds in the rough. One is a 1974 Corvette for parts that we bought as a donor for our 1977 Corvette restoration project.
The other is a 1985 Mercury Capri. It definitely has possibilities! We have yet to dig into it, but already, people have oohed and aahed from afar. It's one of those cars that people remember because they had one back in the day.
Special thanks to those who helped us out yesterday. As much as I'd like to be Superwoman, a Godzilla-sized cherry picker and ambition from one person only goes so far. I look forward to our new projects and will definitely be keeping everyone posted 🙂