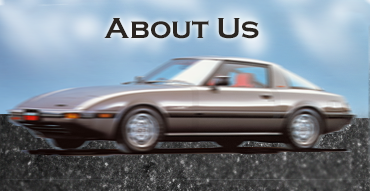 April 17, 2018 | Posted in Shop Time, update | By fastwrecks
Greetings everyone, it's the wonderful day everyone looks forward to… The deadline to file your taxes in the USA.  Gag me with a goat horn.  We got ours done and due to the recent changes actually got a small refund this year.  I'll have to watch my calculations a little better for the coming year, as I prefer to owe a little than get a little back.
The rest of April we'll be updating old listings in the eBay store by ending them and refreshing them with new photos, better descriptions and updated pricing as well as continuing to add in new items from the #Chrysler #LeBaron and a bunch of #NOS #NAPA filters and other parts we purchased for resale from an enterprising local young man.
We'll be looking for a new donor in May.
We hope all is well with you!

April 10, 2018 | Posted in Helpful Tips, update | By fastwrecks

We've always been proactive in making our stuff easy to find, but something escaped our attention…  The link to our eBay store has always been http://stores.ebay.com/sportscarsalvage. Not horribly hard to find, but, well, long and not easy to remember.  We've had an extra domain name sitting for quite some time, Fastwrecks.com, that we haven't previously used.  Today we set it up where that links directly to the store.  So now to remember how to find us, simply type that in and you'll head right to the store!  We hope this makes it easier for you!
Happy Spring!
Marisa

February 24, 2018 | Posted in 1989 Chrysler LeBaron Turbo, Family, Parts Cars, Shop Time, update | By fastwrecks
We know we promised the Chrysler LeBaron parts would be appearing on our eBay store soon, but we had a bit of a farm emergency in that Stormy, our 3 months out Boer buckling, developed pneumonia. We had almost a week of providing care for him including antibiotic and vitamin B complex injections, and close monitoring of him.  We actually had him in the house and at the workshop with us for most of the last week.  He's made a great recovery and we're now starting some deeper work around the shop to get ready to part out that LeBaron.
We'll be taking a couple of days to tear down some old Mustang and other doors we have to post those parts online and clear out the shells, do a bit more cleaning and reorganizing of our workshop and then we should be pulling the LeBaron in by Tuesday to part it out.  It has a strong running 2.2 turbo and builds solid boost, so if you need one, get in touch with us.  You get a much better price buying direct versus waiting for it to be posted online.
Beyond that the goal is to get that torn down quickly, get the parts online, and get up to a pace of one car a month for the rest of 2018.  Make sure you're following us on Facebook @sportscarsalvage and on Twitter @fastwrecks for updates!
Think Spring!