October 15, 2017 | Posted in:Corvettes, Mustangs
In amongst some other vehicle projects and trades, the past few months have been spent parting out two Mustangs. The first one was a complete, running 1999 Mustang with an additional set of donor parts. It was a 3.8L coupe with minimal rust (for Ohio) and a drivetrain in excellent used condition. It was repainted at some point with a beige primer. The engine and transmission are still up for sale as of this posting (Here is a video of the car in action here – https://www.youtube.com/watch?v=aHfBT05tayU)
The second Mustang was a 1996 convertible with a blown motor.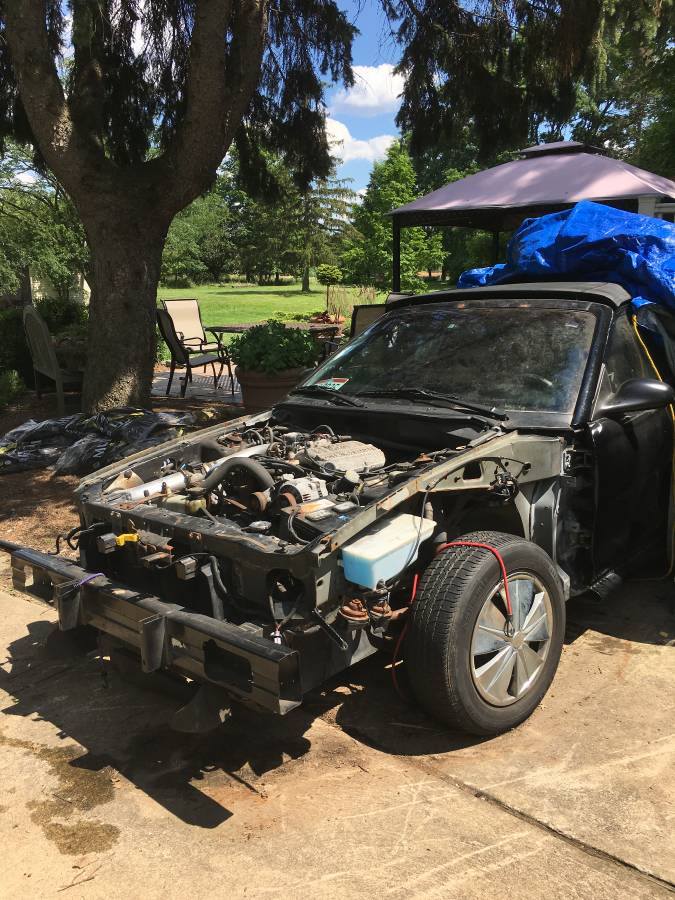 Somebody had tried to put it back together, but mothballed the project and never got back around to it. The manual transmission appeared to be in good shape, so we pulled that, along with any of the engine parts and accessories we could get to. You can find all of the parts for sale here: http://stores.ebay.com/sportscarsalvage
We still have many parts left for sale, including body panels, interior trim, seats, wiring, and more. Check out our eBay store for more.
Our next projects involve getting a 1976 Corvette ready for paint and doing some work on a 1989 Chrysler LeBaron convertible. The LeBaron was initially bought to be parted out, but after doing a little investigating and tweaking, it will be repaired and then sold.
While you're here, enjoy the baby goat picture! This is Abe, our first baby goat. He is almost a month old and is SUPER cute and cuddly 🙂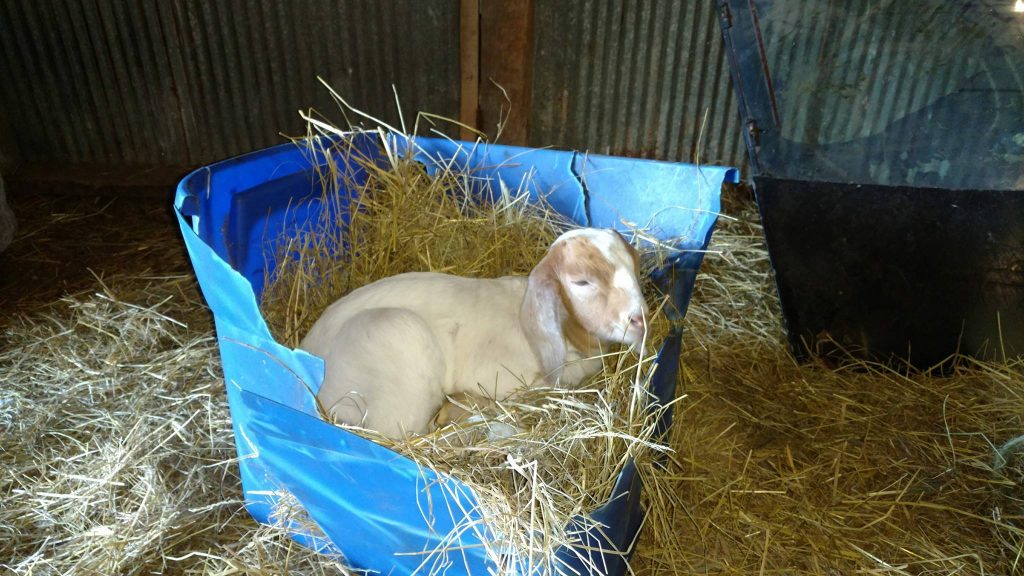 Welcome to Sports Car Salvage. We are a niche hobbyist sports car dismantler located in Northeast Ohio, selling parts for C4 & C5 Corvettes, Mazda Miatas, and other sports and performance cars. We also restore diamonds in the rough. Let us help you with your restoration project.