October 21, 2014 | Posted in Uncategorized | By fastwrecks
Just when I got my garage mostly clean…. 🙂
I have a friend who gave me a gift that keeps on giving. Specifically, two Gaylord boxes full of car mirrors. What in the world am I going to do with a half ton of mirrors? List them on eBay, of course. He works with an automotive dismantler who deals with large parts (engines, transmissions, doors, etc.) so the smaller items, like the side view mirrors, are sold in bulk for scrap price. One man's trash, and all that….So I list them and we split the money for them. While I usually offer free shipping, for accounting purposes, charging actual cost for shipping makes keeping track of everything much easier.
I wasn't exaggerating about a half ton of mirrors, either. I've been steadily listing these. Every mirror has been tested good before being delivered to us.
In the midst of taming the mirror beast, I acquired a 1996 Jeep Cherokee. It's a Texas vehicle, with relatively little rust. Not to be confused with the Corvette we bought in Texas that ended up being a Michigan car. Anyway, I started parting it out a few days ago. Items will be listed for sale as they come off and are evaluated for condition.
Keep an eye on our eBay store over the next days and weeks to see what we add.
September 13, 2014 | Posted in Uncategorized | By fastwrecks
We parted out a 2004 Jeep Grand Cherokee. It was our daily driver, so we know it's been well maintained. Rather than trading it in and losing money, we determined that it was worth more as parts. So, doing what I do best, this Jeep will help finance our recent truck buy. It's a Ford F250 and is much more suitable to our business needs (hauling large loads, towing, etc.) than the Jeep was.
Many of the parts are still available. They are listed locally and in our eBay store.
As always, local pickup is available by appointment – just give us a day's notice. We can be available almost any time.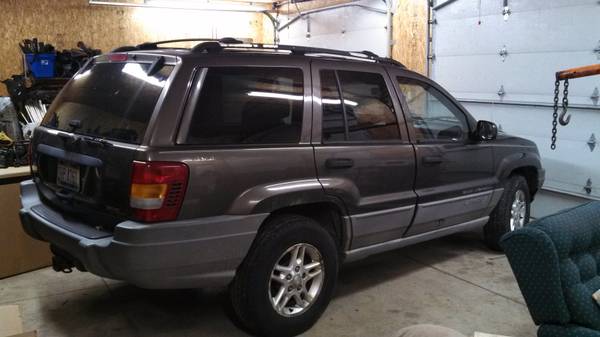 January 30, 2014 | Posted in Humor, Shop Time | By fastwrecks
Sometimes, I look around the garage and see (or trip over) stuff that is decidedly not sports car material. WJ Jeep parts. An ATV. Maybe a dirtbike or two. Eclectic collectibles. And more.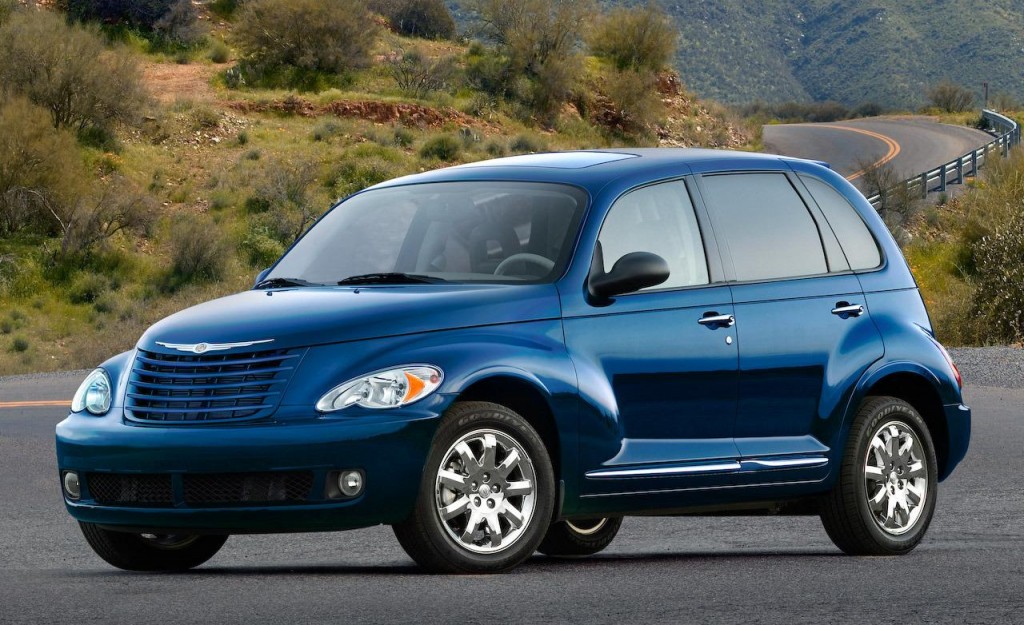 In what language does "Sportscar Salvage" translate into "PT Cruiser?"
We definitely speak barter. In dealing with small business owners and others in the community, sometimes cash is at a premium and we get items in exchange for goods or other services. This doesn't bother me; in fact, sometimes I uncover some real treasure troves in the process. 🙂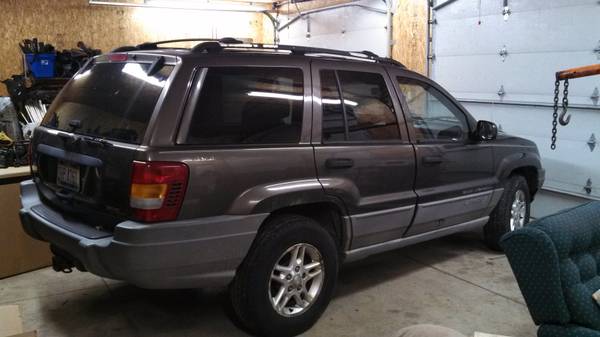 I will say, though…Speaking of PT Cruisers, I don't always encounter rear seats, but when I do, they weigh 100+ pounds. I'm glad I was able to sell those to a local customer in need of new rear seats.
Visit our eBay store at http://stores.ebay.com/sportscarsalvage and you'll see many of these "funny looking sports car" items online. The "Oddities" and "Other" store categories feature the more obscure items. Happy shopping, and stay warm!
January 14, 2012 | Posted in Humor, Travel Stories, Uncategorized | By fastwrecks
We had, at one point, a 2006 Jeep Liberty CRD. We did our homework and this suited our needs best (at the time,) so, after scouring eBay and dealing with some, ahem, rather "interesting" car dealers in Miami, completed our purchase. It had the fuel mileage and the towing capacity we needed. Sounds easy, right?
Here's a hint: if it were easy, I would not be discussing this in the "funny stories" category.
First of all….Diesel. The diesel Liberty was a rarity. So rare that for the first few months we had the thing, every trip to the gas station was a 3-ring circus. "SIR (or "MA'AM, depending on which one of us was outside,) you are about to put DIESEL FUEL into your Jeep." It was cute the first two times, but every fill-up? By the time it came time to register and plate the thing, I was so sick of hearing about it that our chosen vanity tag was "GRNR DZL." Greener Diesel in short form. Emphasis on DIESEL. To prevent well-meaning but incorrect folks from having heart attacks as I fill up with diesel fuel.
Second of all…..Towing. We did quite a few cross-country trips then, purchasing cars out of state or delivering items via rented trailer. It would have been OK if booking a trailer through Uhaul's website actually worked correctly.
But no. The drop down boxes on the pages wouldn't let me combine Jeep, Liberty, and diesel. To make matters worse, calling Uhaul's 1-800 number was sometimes just as unhelpful. Let's just say that I eat smarmy 20-something guys who think I'm STUPID about cars just because I'm female for breakfast. They taste great with barbecue sauce. ("Of COURSE my Jeep can tow, and don't call me 'ma'am' out of spite. I don't care what your computer system says, I know its specs. I didn't buy something that wouldn't be useful for towing cars. May I PLEASE speak to your supervisor?") I think my personal best (or worst) was speaking to five different representatives before booking my reservation.
We now have a more "typical" ride – a Dodge Ram. A lot of large Corvette parts barely fit in the bed of the truck, so it's more useful on that front. However, the gas mileage leaves a lot to be desired. It's almost enough for me to track down that Liberty, kick myself in the butt for getting rid of it, buy it again, and strap Corvette parts to the roof a la Fred Flintstone and his rack of ribs. Almost.
August 10, 2011 | Posted in Uncategorized | By fastwrecks
7 day eBay auction selling a 94 Jeep Cherokee
Check out our eBay auction, which will be running for the next 7 days.
The good:
Automatic transmission
Manual windows and locks
In great shape for its age inside and out
Gray cloth interior
Alloy wheels
4WD works
Has A/C but needs charged
CD player
The bad:
Needs catalytic converter and exhaust all the way back
Rusted through spring hangers
Needs tires
June 27, 2011 | Posted in Corvettes, Mazda | By fastwrecks
So…We finally got the Miata torn apart. Better late than never, I guess – but it was so much fun to ZOOM ZOOM around the parking lot in!
1990 Mazda Miata Cold Start – Our YouTube video of starting the Miata. The engine/transmission are both for sale on eBay @sportscarsalvage.
The '87 Corvette is nearly torn down. Most of those parts are featured on eBay, with more to come. The engine, transmission, driveshaft, exhaust, and about 50 more miles of wiring harness still need to come out 🙂 Once that's wrapped up, we have a very unusual sports car waiting for us in the garage….a 1990 Jeep! (Hey, Enzo Ferrari thinks it's America's one real sports car, so it counts, right?)
We like car shows, and have been frequenting the Saturday night cruise-ins at Schumann's Roadside and Towing in Ravenna, along with donating a wide variety of door prizes! Anything from LED work lights to socket sets and Chuck Norris posters….yes, you read that right, Chuck Norris. I channel him when dealing with C4 Corvettes, but I think even he would be challenged by one 🙂