August 21, 2018 | Posted in Corvettes, Parts Cars, update | By fastwrecks
Just a quick note, we're adding items for Chevrolet Corvette daily in our eBay store. Many hard to find and highly desirable parts are going up for sale! Just a few examples in the photo below, hope you're having a great day!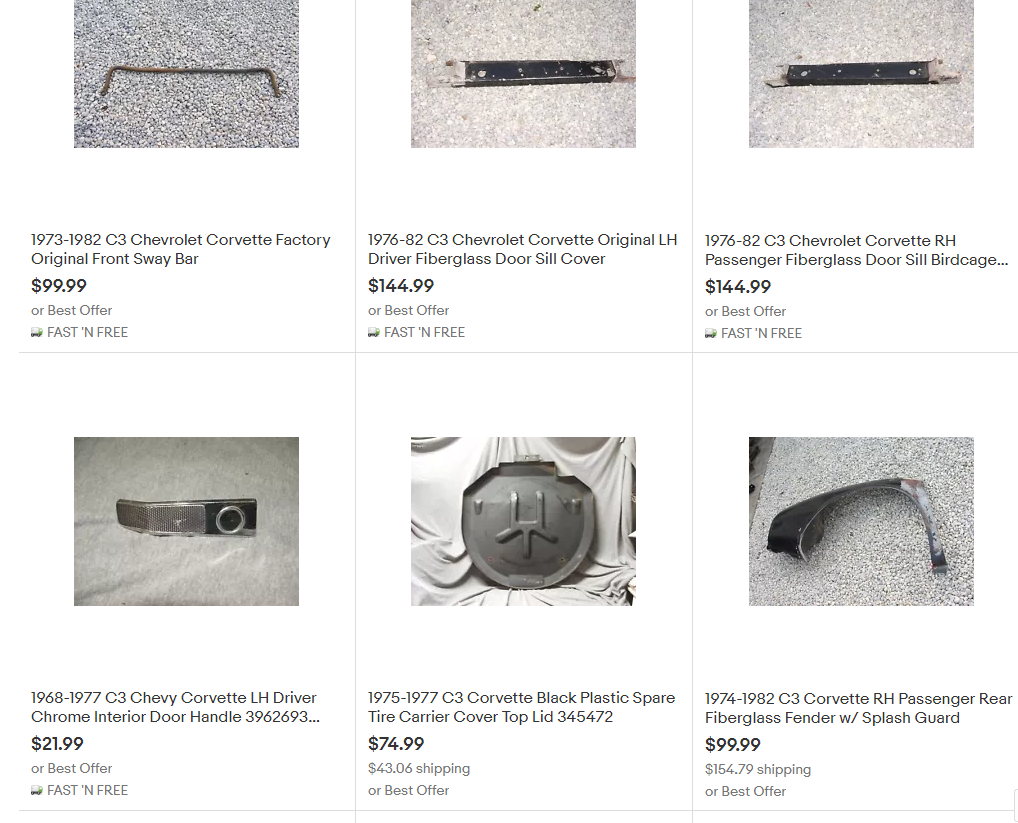 Some of these are leftover donors from our project car.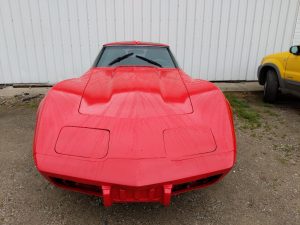 June 29, 2018 | Posted in Corvettes, update | By fastwrecks
Details: 1976 Chevrolet Corvette Stingray, moderately built 350, automatic, straight, never wrecked, former straight-line race car. Dodge Viper Red. Has minimal interior and a custom racing dash in it at present. Car is restorable or is going to be a bad ass summer driver. Not sure how far we're going to take it, yet.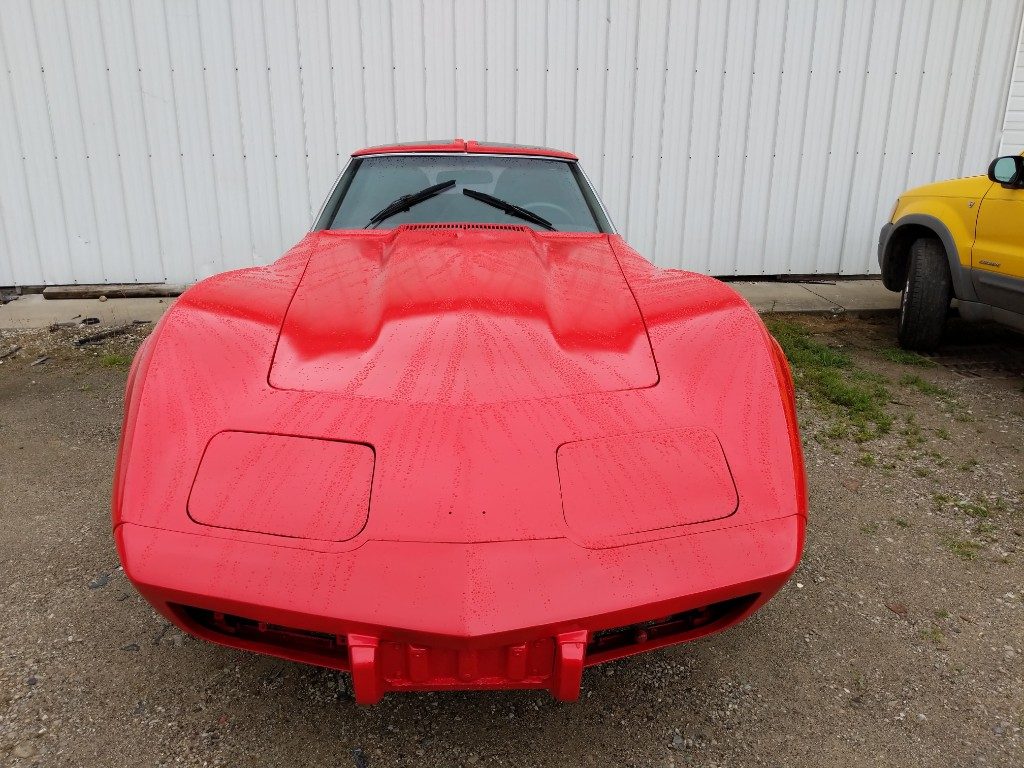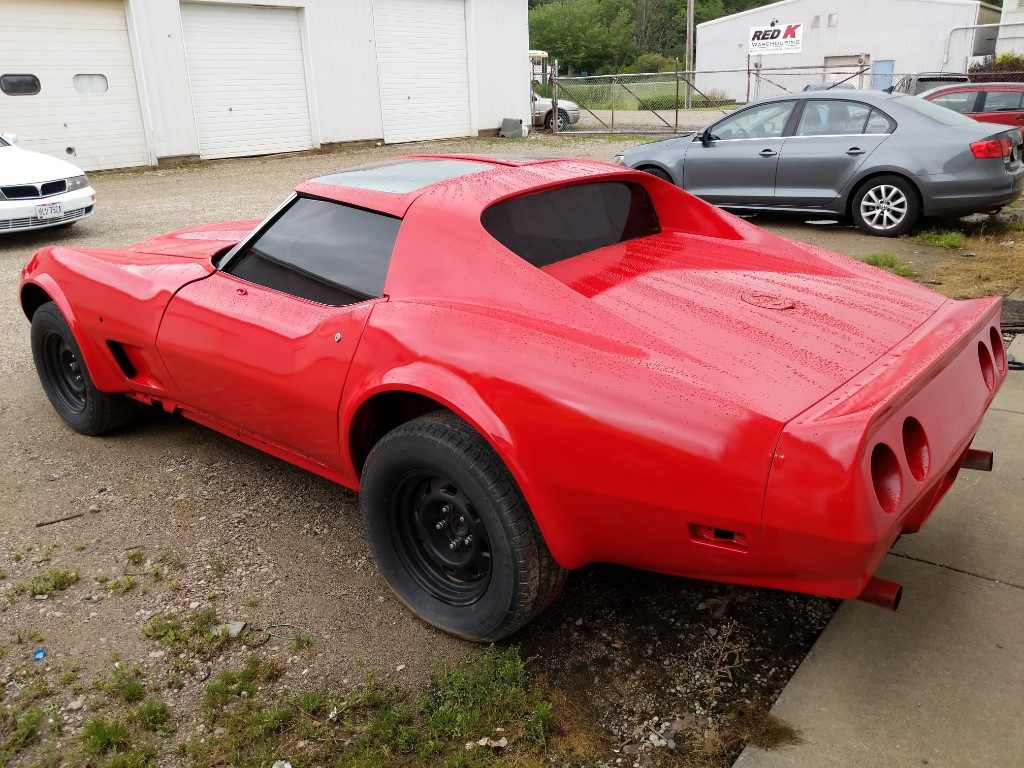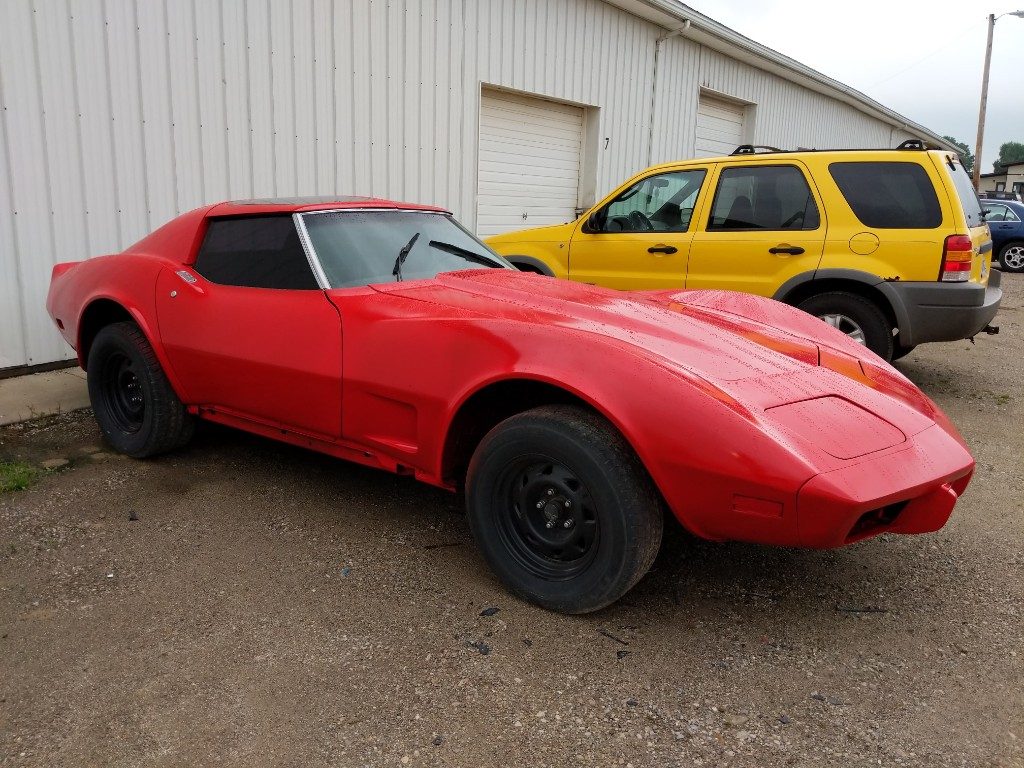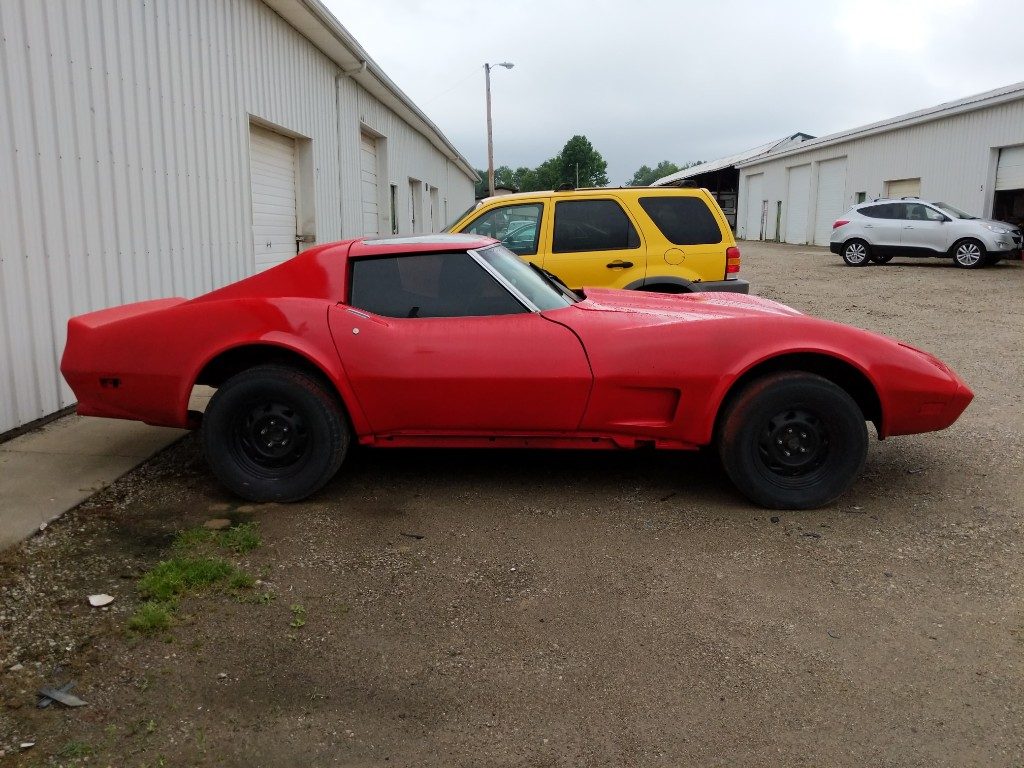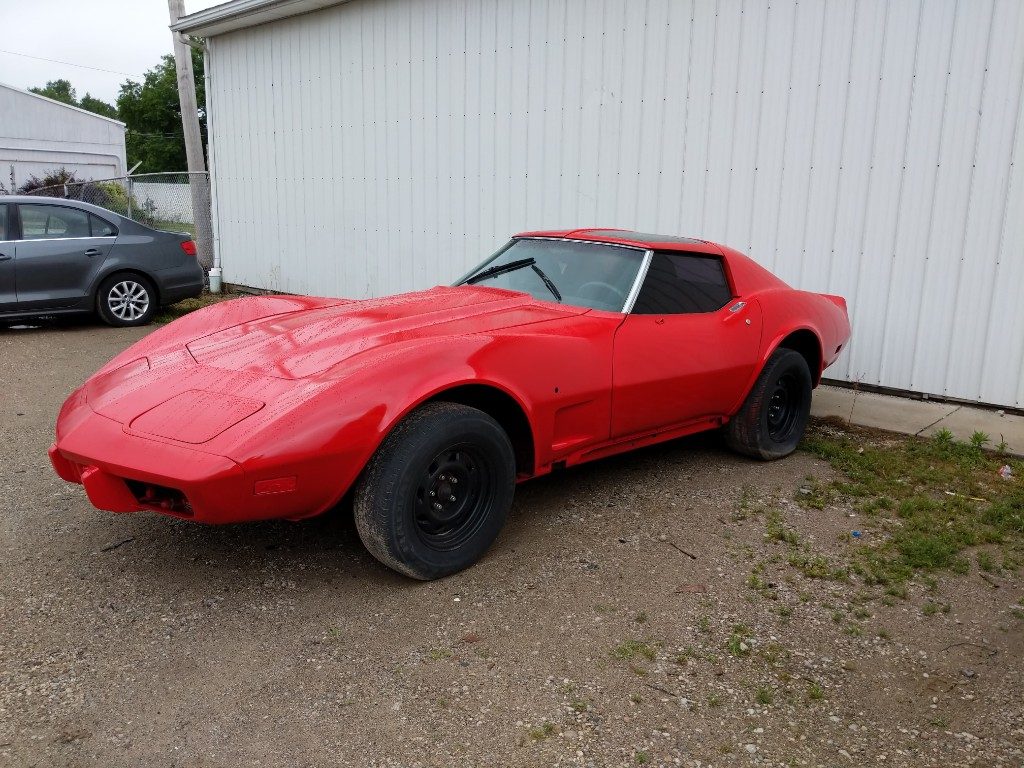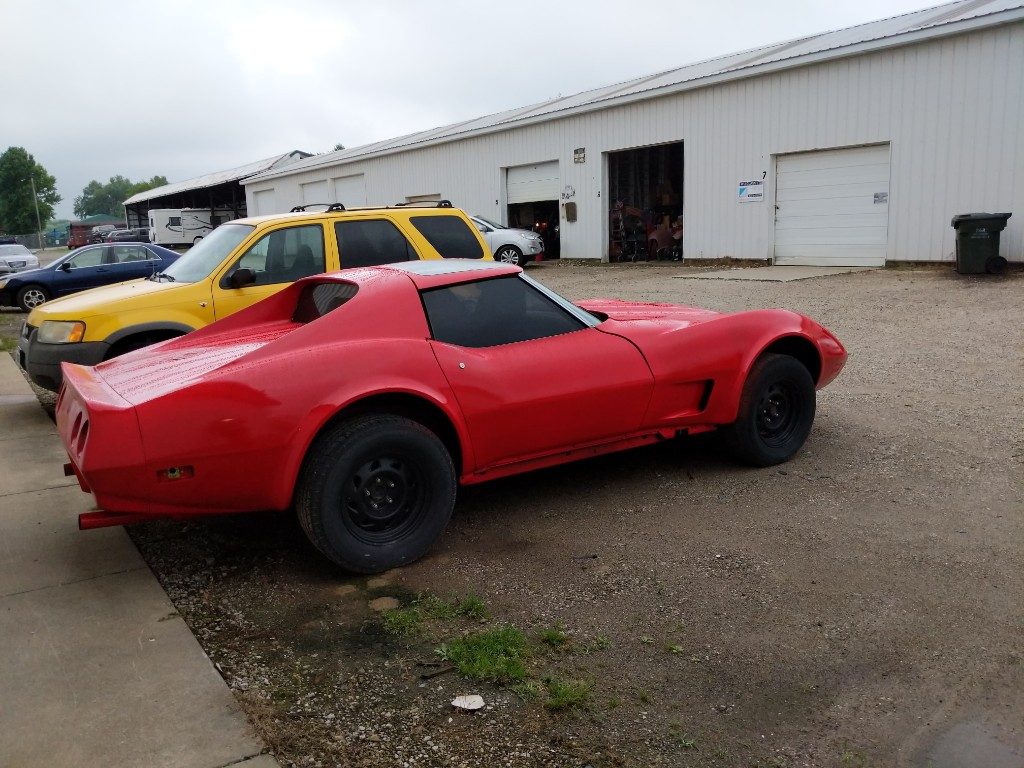 We're actually looking at picking up another C3 parts car from a friend with a decent interior/dashboard and the remaining parts from it will end up on our ebay store.

June 13, 2018 | Posted in Corvettes, update | By fastwrecks
Just a quick post to share some pictures of the on-going project we're doing turning this never-wrecked former race car back into something at least summer streetable.  This will eventually be for sale, we're not going to put a heater/ac back into the car and for someone to restore it the rest of the way will be fairly easy, it current has a nicely fabricated dash panel but would be so much nicer with an OEM dash reinstalled.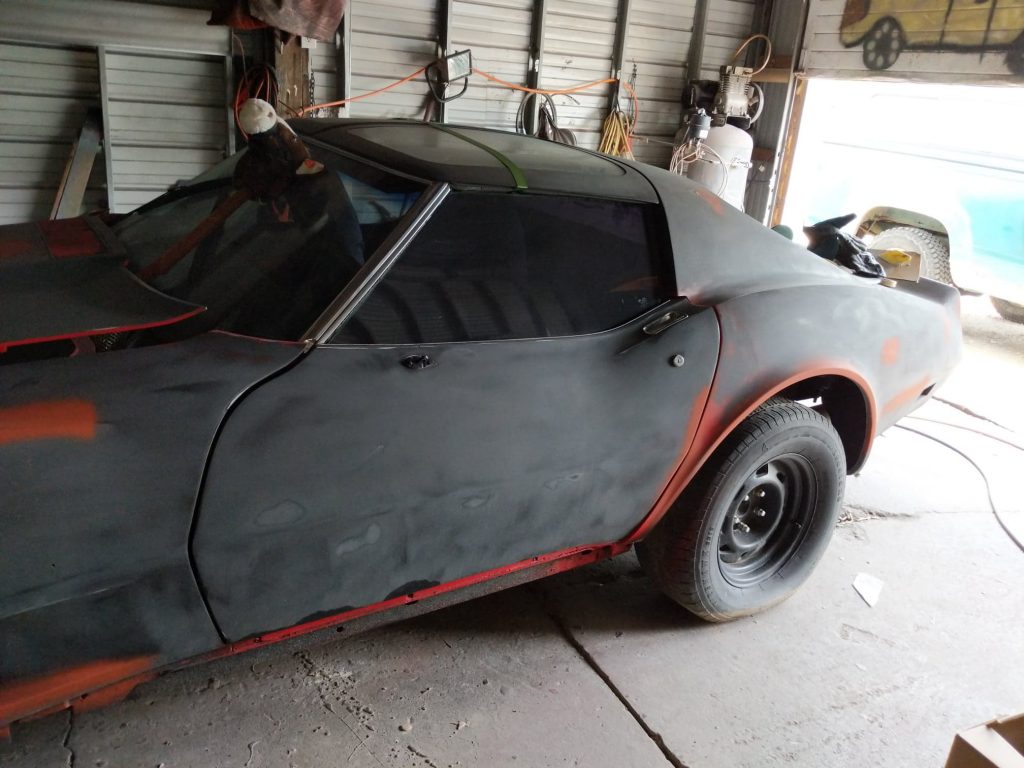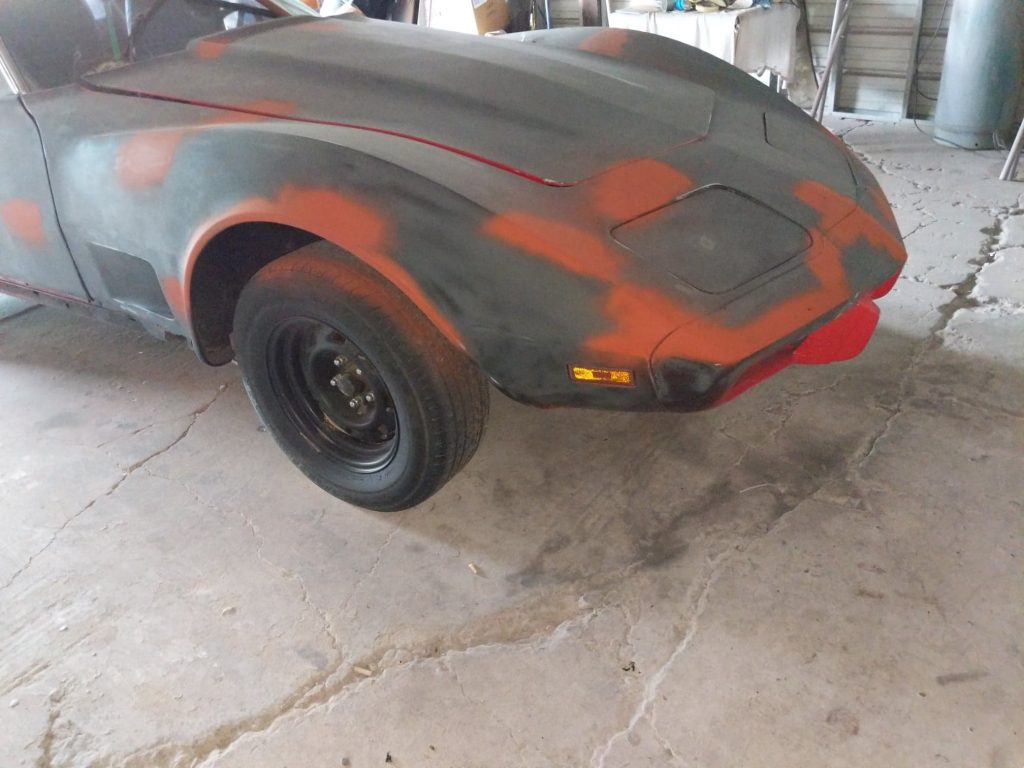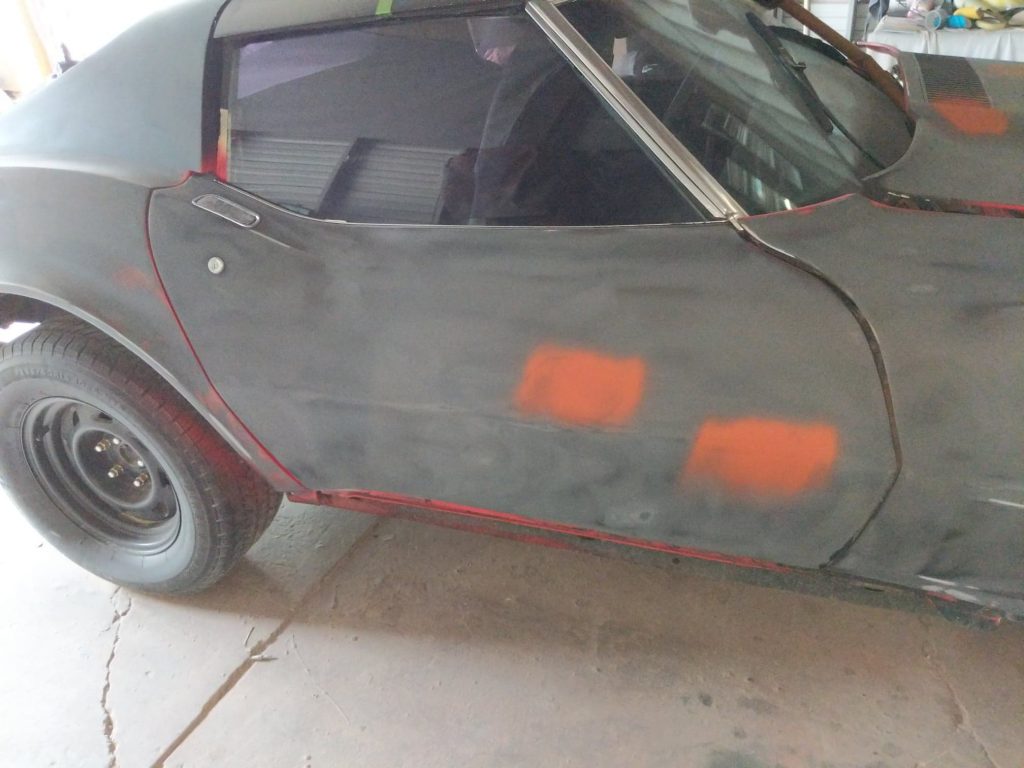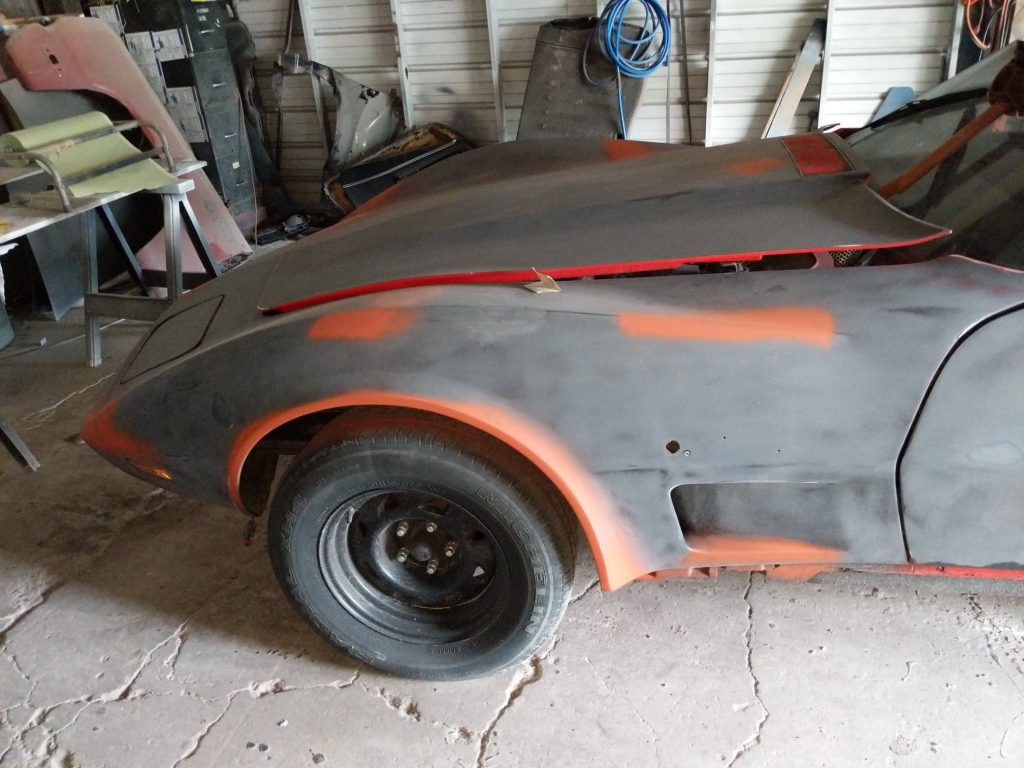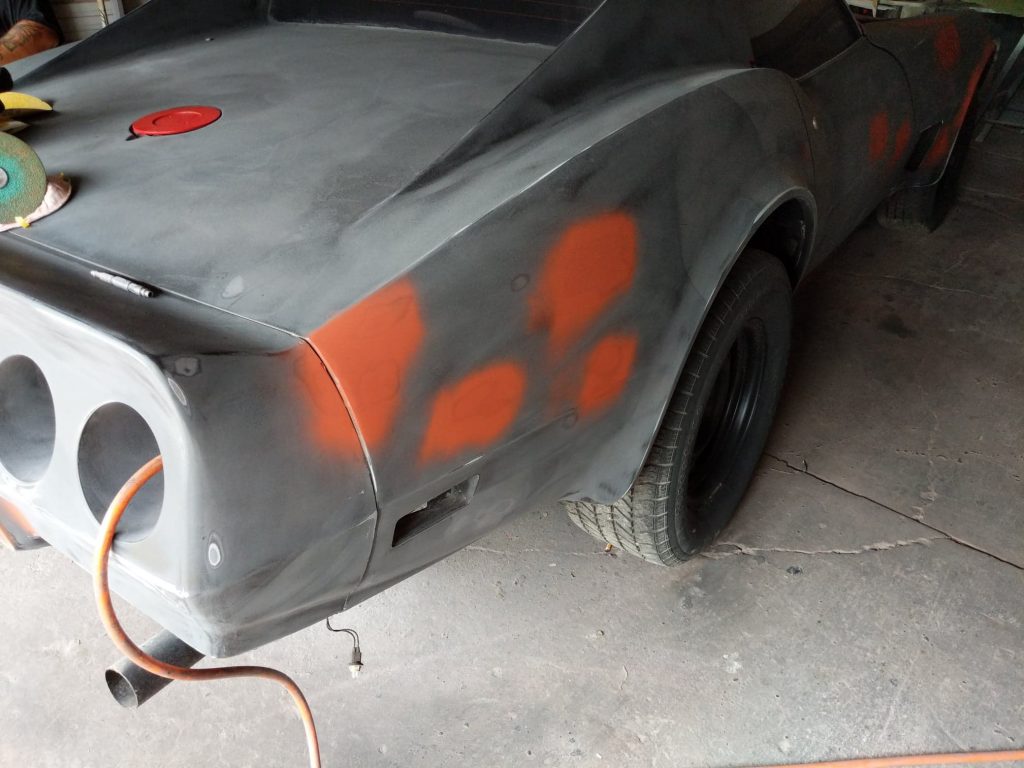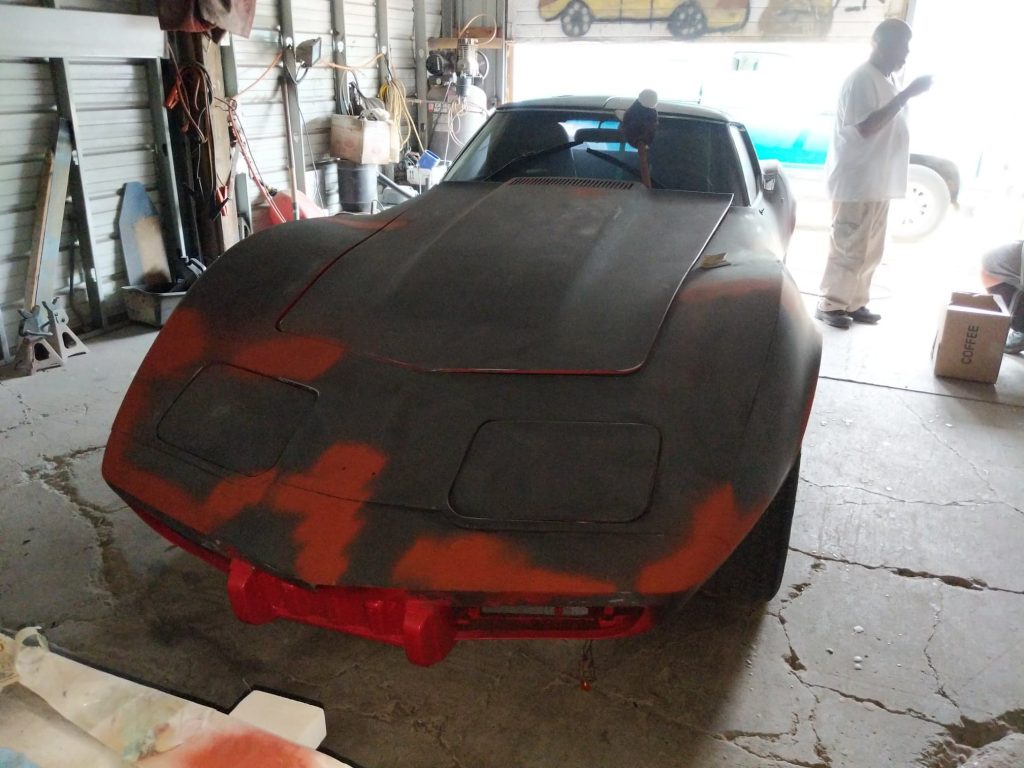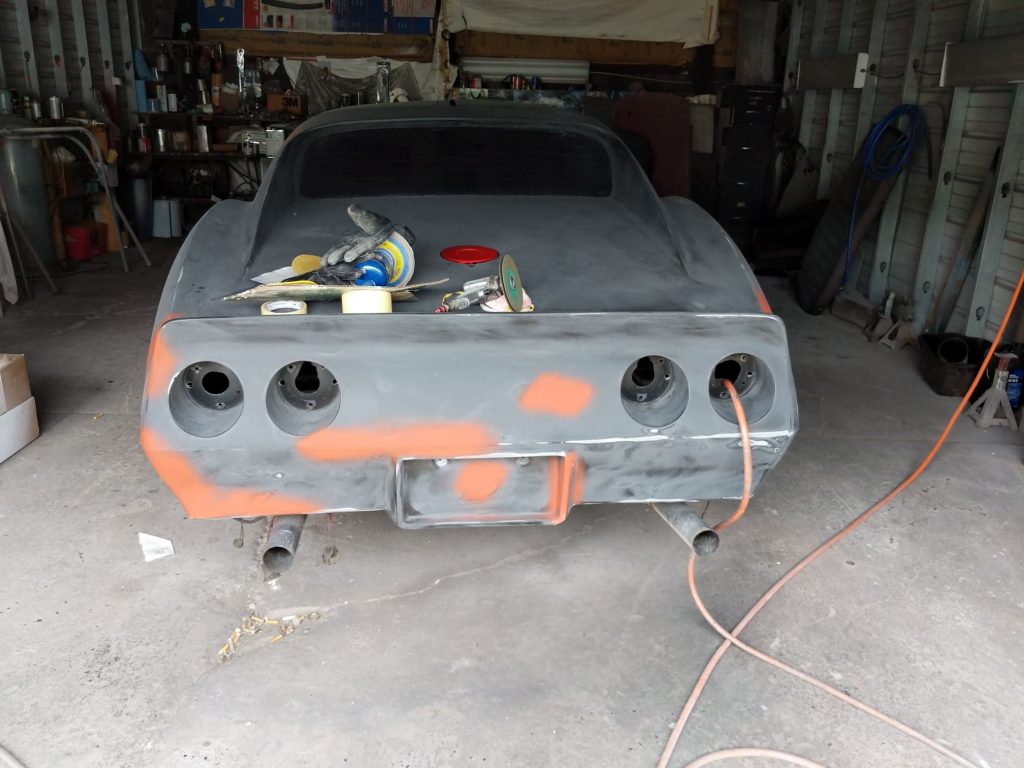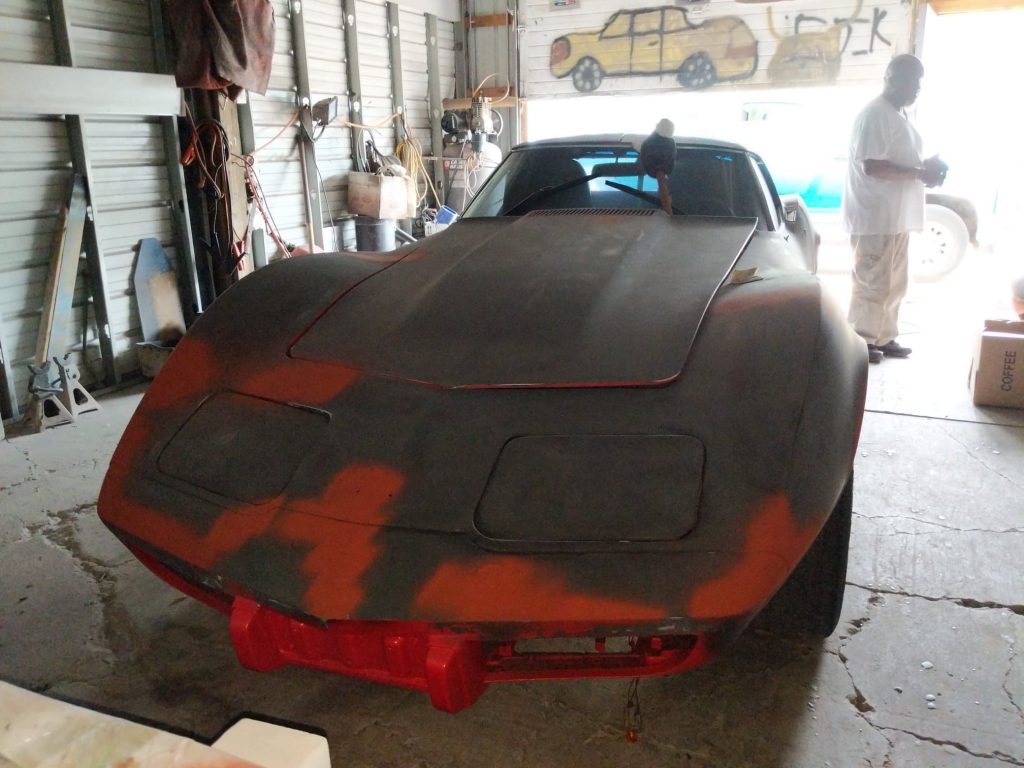 September 20, 2015 | Posted in Corvettes, Shop Time | By fastwrecks
We're parting out a 1977 Corvette. Lots of useful parts on this one! This one suffered a passenger front corner hit, and then sat in a barn for several years afterward. The front clip is (as expected) a basket case and the interior is rough, but with it having originally been a southern car, doesn't have a whole lot of rust. I'll be listing parts on eBay as they come off the car.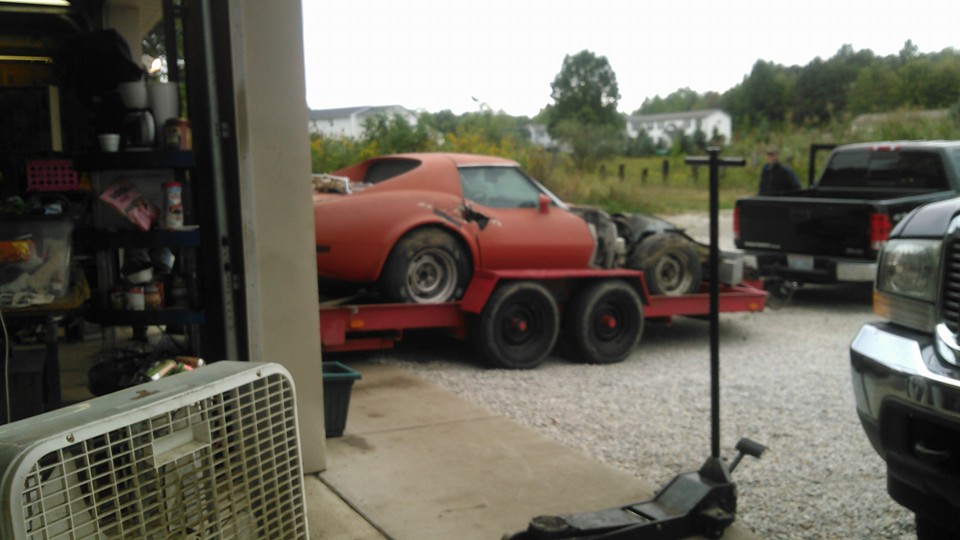 What can I say, my floor jack is oh so thankful that we didn't bring in another 4 wheel drive vehicle or an 18 foot long land yacht. 🙂 While we originally had planned to make this into a restoration project, it had more significant damage that we noticed once we dug into things further.
February 2, 2013 | Posted in Corvettes, Humor | By fastwrecks
When asked "Can you be comfortable with being uncomfortable?" in the context of entrepreneurship, I don't think this is what most people have in mind:
As for me, I find my comfort in these situations knowing that whatever car part I've gotten myself into a pretzel shape to deal with will be worth the hassle in the long run.
January 2, 2013 | Posted in Corvettes | By fastwrecks
Happy new year from the folks at SportsCarSalvage.us!
Now that we are all over the death virus and have wrapped up the Christmas festivities, I've been busy pulling parts off of a 1974 C3 Corvette donor car. What we don't use for our 1977 restoration project will be listed on eBay here: http://stores.ebay.com/sportscarsalvage/ in the "1974 C3 Corvette" category. Let's just say that I bought the donor car for what I would have paid for two complete headlight assemblies.
We had our Summit Racing gift card giveaway when our Facebook page reached 500 'Likes' last month. Congrats to Jessica Posa for winning the $50 gift card! When we reach 1000 'Likes,' we will give away a $100 Summit Racing gift card. Like us on Facebook for a chance of winning.
February 29, 2012 | Posted in Corvettes | By fastwrecks
It was nice out, so I had a little fun in the driveway 😀 It drives nicely for the most part, other than the power steering not working. Glad that the brakes work, though. This is what I do on rare sunny days in February!
May 3, 2011 | Posted in Corvettes, Mazda | By fastwrecks
We've been busily tearing down the 1990 Miata and getting the parts available for sale… In the process, kinda ignoring our blog, so here's a quick run down of our current projects:
1990 Mazda Miata NA: Being dismantled and sold piece by piece.
1987 Chevrolet Corvette: We had originally thought we were going to put this back together into a runner. Sadly, C4's just aren't worth restoring from this level of disrepair at this time. We're going to dismantle it and get the parts out to people repairing and restoring their cars. It DOES have a fantastic Doug Nash 4+3 transmission, and many other parts which will be sold. We're going to use the engine in another project.
1977 Chevrolet Corvette: The rebuild is in progress and Ron is just about ready to install the front body from our 1978 donor. We're also going to pull the 305 out and install the L98 350 from the 1987 Corvette. Since the TPI was removed by the 87's previous owner, this should yield a nice running 350 for our project C3. We've also decided to return the car to it's original color, RPO 10, Classic White, and the interior will be RPO 64C, which is Buckskin.
1982 Mazda RX-7: This is currently at Schumanns Roadside & Towing to have its new gas tank, fuel lines and fuel pump installed.
We also just picked up a 1991 Jeep Cherokee, theoretically we're going to use it as a shop mule. It fits with what we do, right? After all "The Jeep is America's only real sports car!" – Enzo Ferrari 🙂
Hope all is well with everyone, our thoughts and prayers have been with the people of the Southern US effected by the tornado's and storms.
April 10, 2011 | Posted in Corvettes, Mazda, Travel Stories | By fastwrecks
So, this past week has been extremely productive.
We started out our road trip to pick up a gas tank (can't ship those!) and some other parts to restore this FB RX-7 with. Then we headed to load up our truck with an assortment C3 and C5 Corvette items. (Thank God for cargo nets.)
After acquiring the RX-7 and Corvette parts, we picked up a 1990 Mazda Miata. It runs! It drives! I had way too much fun driving it around our shop parking lot. This one will be parted out and the parts sold on eBay.
March 30, 2011 | Posted in Corvettes, Mazda | By fastwrecks
Greetings! We blogged in a previous post about our 77 Vette project. After buying a donor car with a good front clip, and partnering with a local Corvette restoration enthusiast, this car is going to get a BIG makeover 🙂 She will be restored to the original factory white, plus the interior will be reconditioned. Can't wait to show before and after pictures (you mean, before or after I take that beast all over town? hee hee)
Our next donor car will be another Mazda. A 1990 Mazda Miata, to be exact. That will be picked up early to mid next week and brought back to our shop. It has a running motor and is complete, for the most part, so this definitely has a lot of potential! Speaking of Mazda, we will also be picking up some parts to restore the 1982 Mazda RX-7 we picked up last month. Looks like April is going to be an exciting month for us!