Welcome to Sports Car Salvage. We are a niche hobbyist sports car dismantler located in Northeast Ohio, selling parts for C4 & C5 Corvettes, Mazda Miatas, and other sports and performance cars. We also restore diamonds in the rough. Let us help you with your restoration project.

August 21, 2018 | Posted in Corvettes, Parts Cars, update | By fastwrecks
Just a quick note, we're adding items for Chevrolet Corvette daily in our eBay store. Many hard to find and highly desirable parts are going up for sale! Just a few examples in the photo below, hope you're having a great day!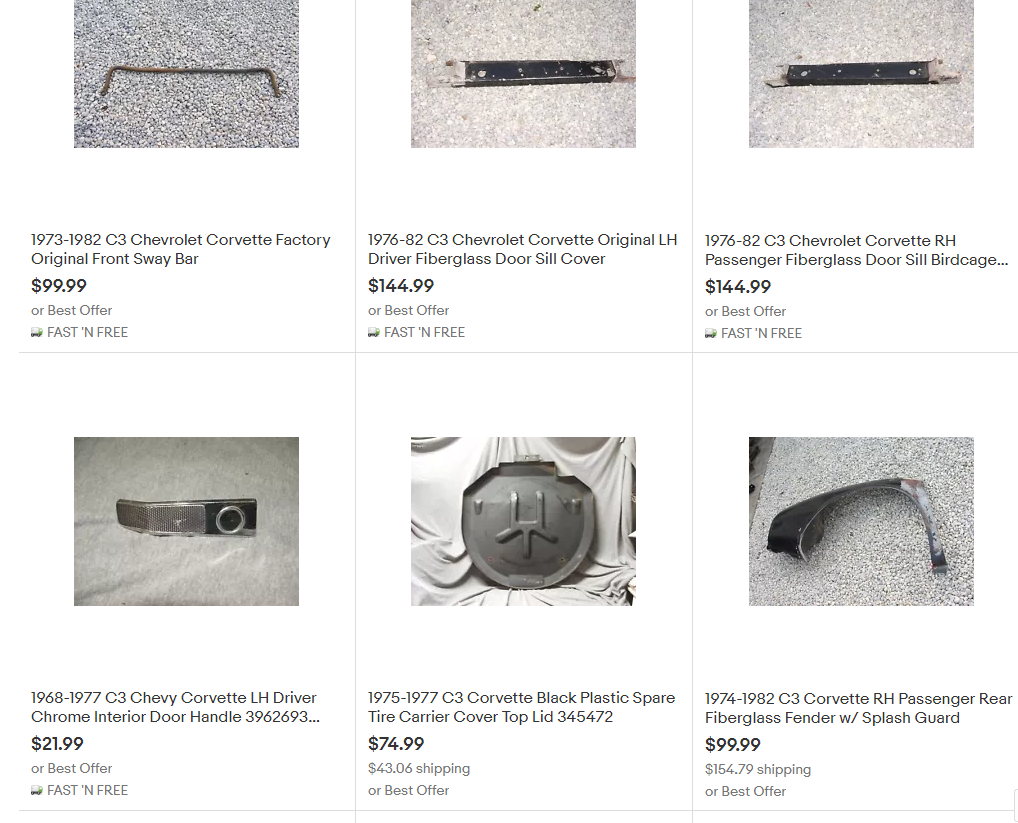 Some of these are leftover donors from our project car.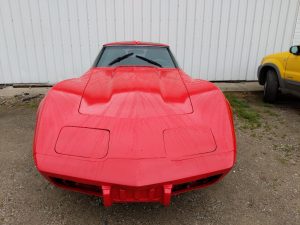 June 29, 2018 | Posted in Corvettes, update | By fastwrecks
Details: 1976 Chevrolet Corvette Stingray, moderately built 350, automatic, straight, never wrecked, former straight-line race car. Dodge Viper Red. Has minimal interior and a custom racing dash in it at present. Car is restorable or is going to be a bad ass summer driver. Not sure how far we're going to take it, yet.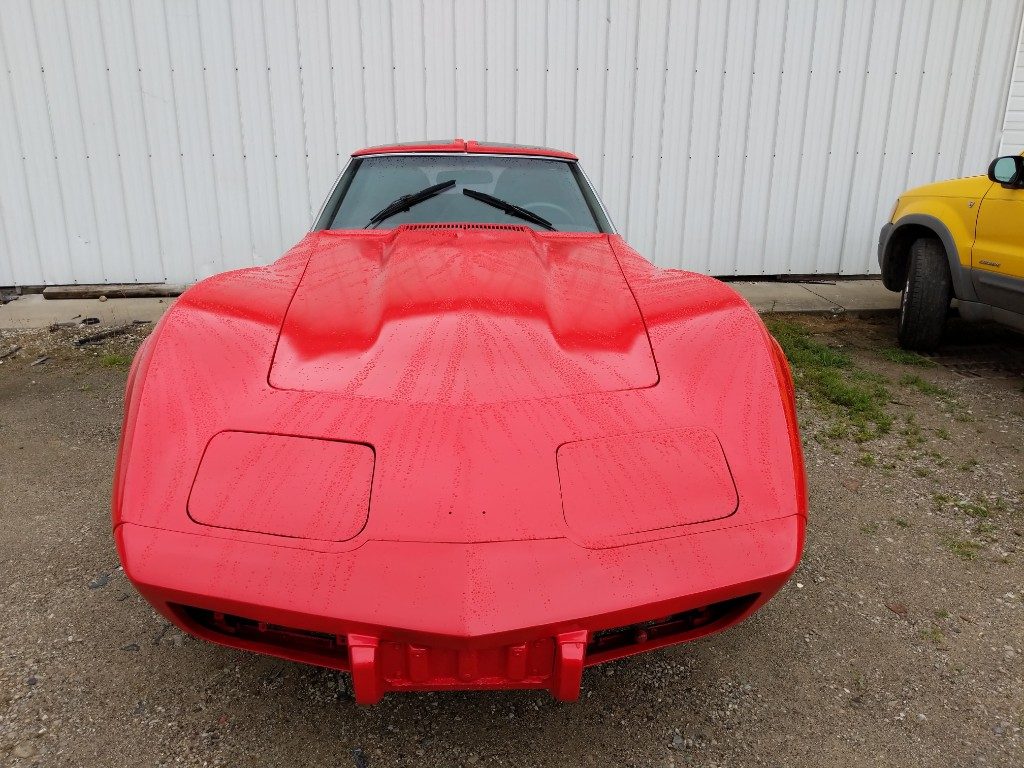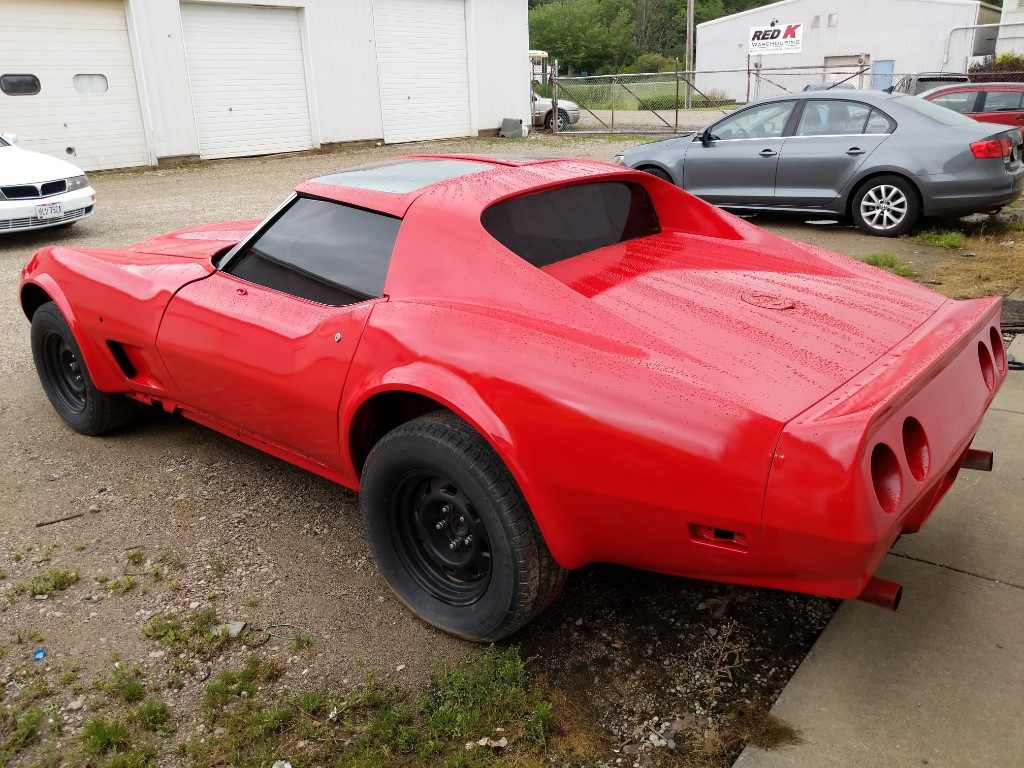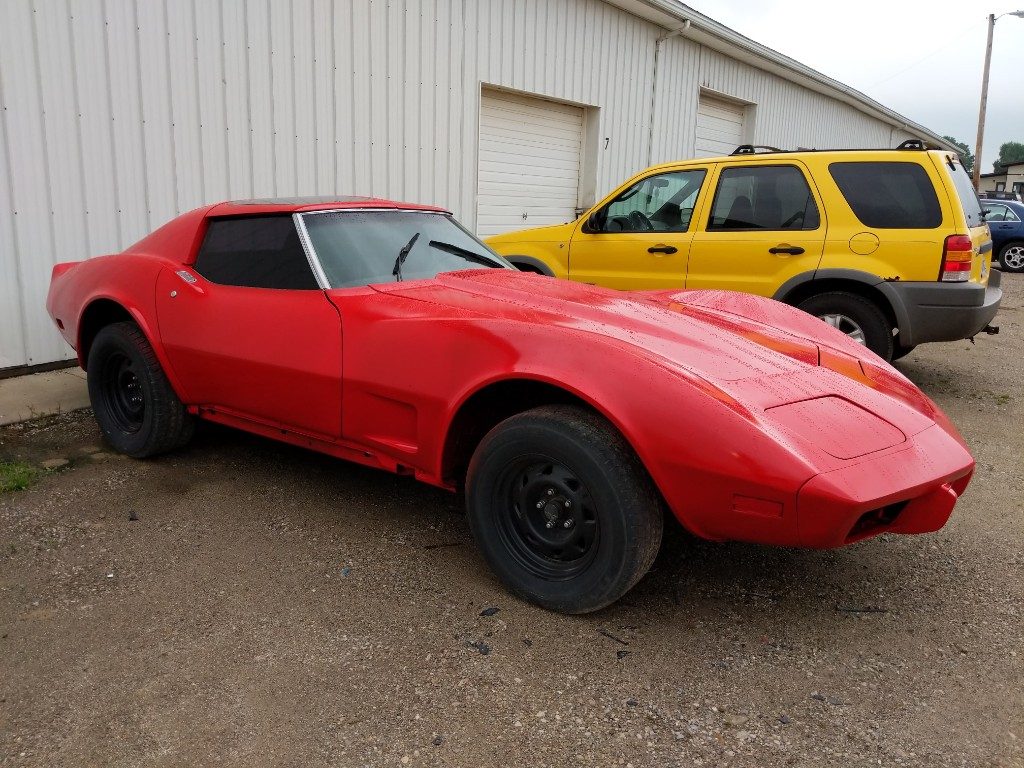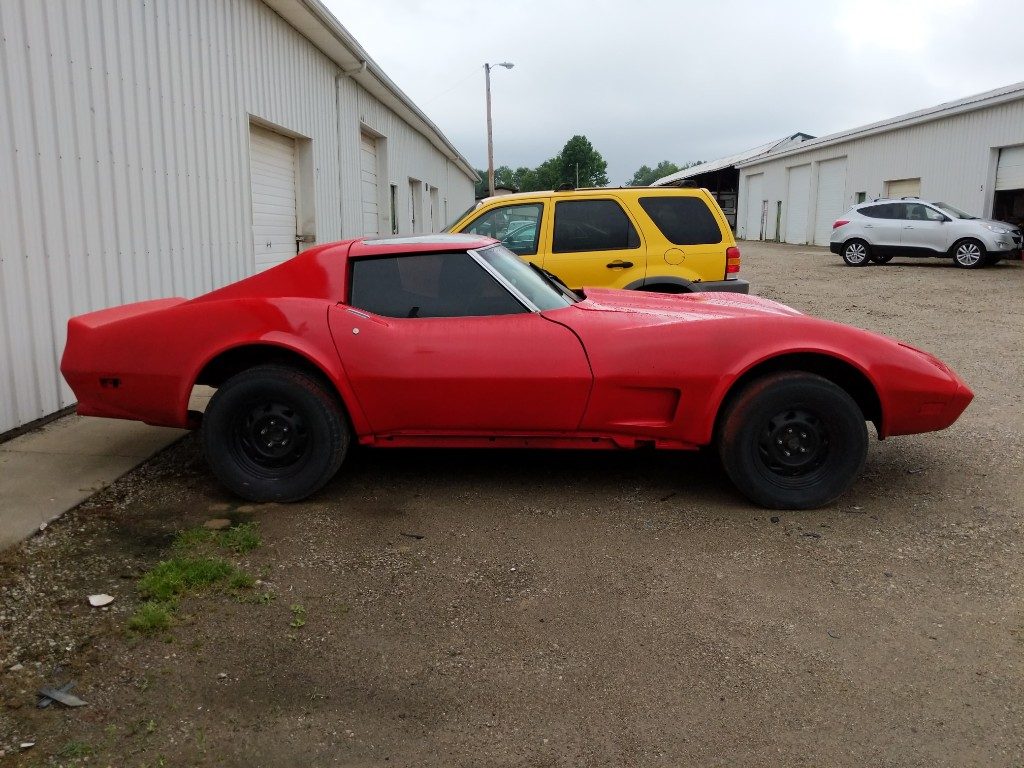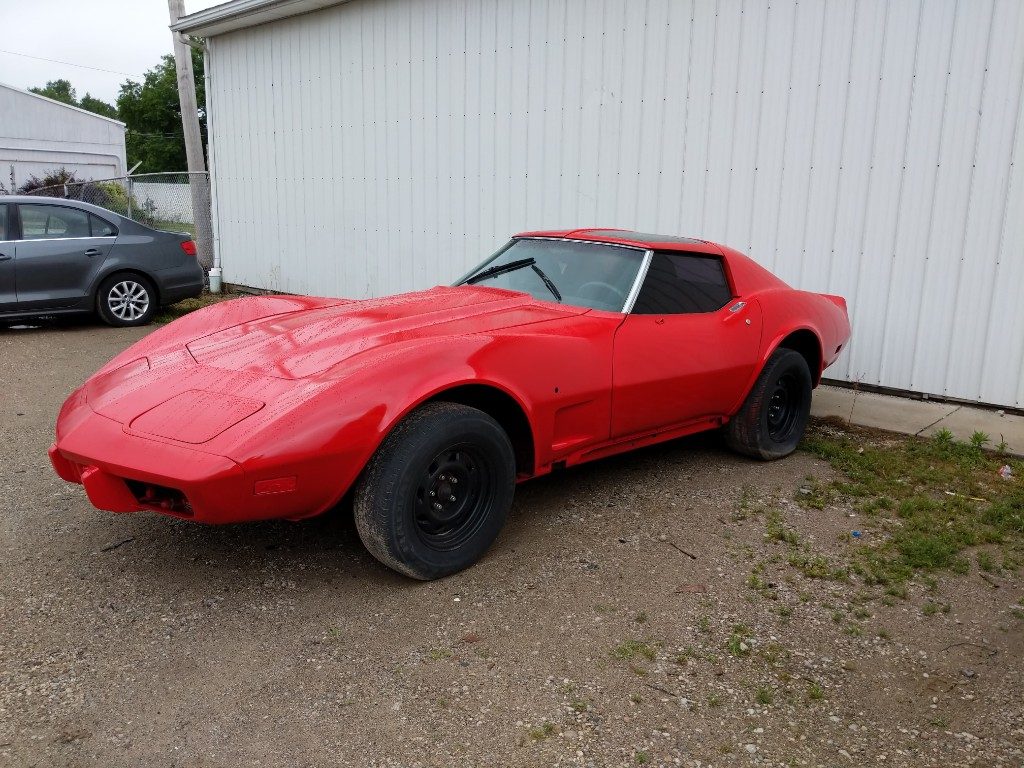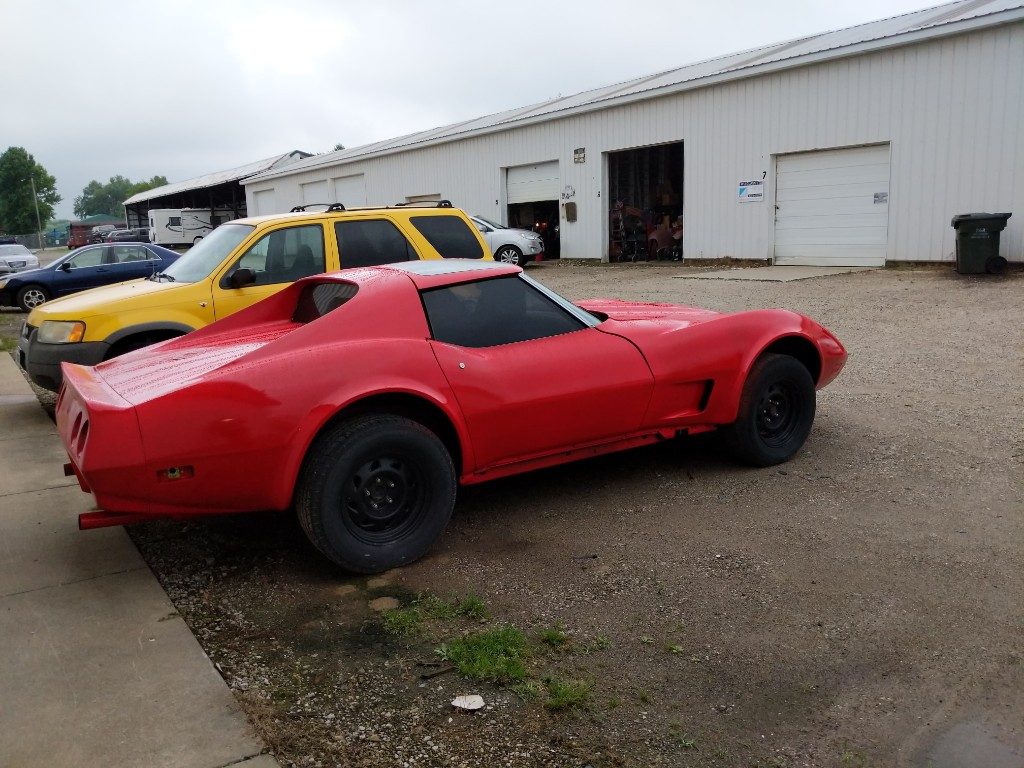 We're actually looking at picking up another C3 parts car from a friend with a decent interior/dashboard and the remaining parts from it will end up on our ebay store.

June 13, 2018 | Posted in Corvettes, update | By fastwrecks
Just a quick post to share some pictures of the on-going project we're doing turning this never-wrecked former race car back into something at least summer streetable.  This will eventually be for sale, we're not going to put a heater/ac back into the car and for someone to restore it the rest of the way will be fairly easy, it current has a nicely fabricated dash panel but would be so much nicer with an OEM dash reinstalled.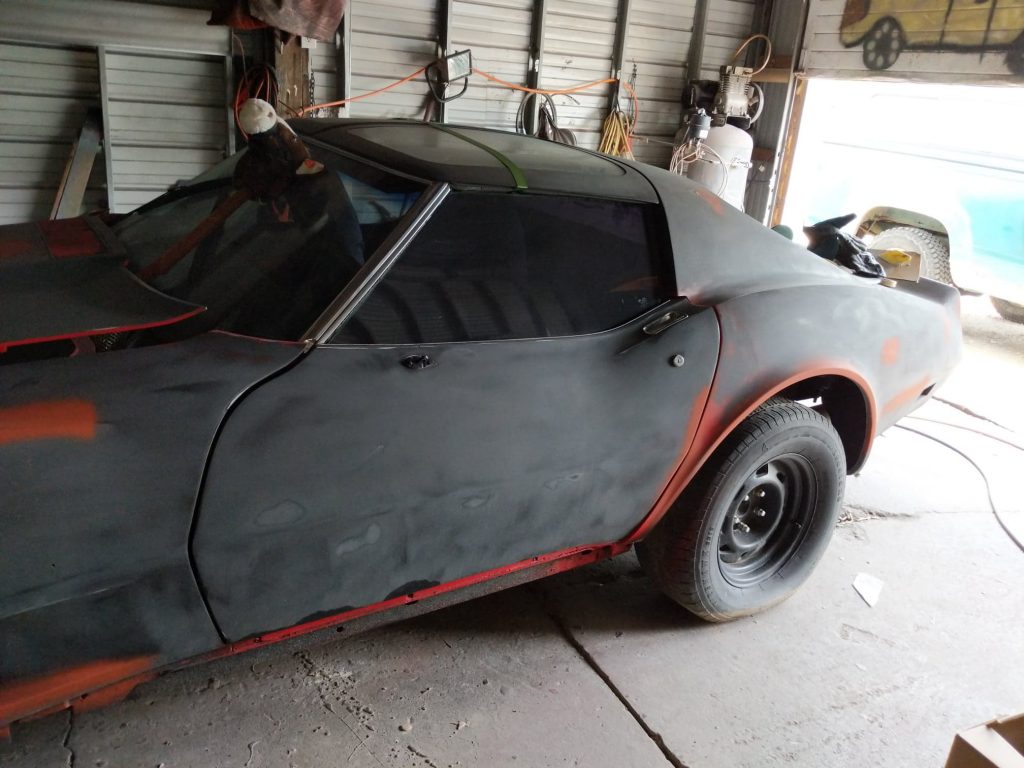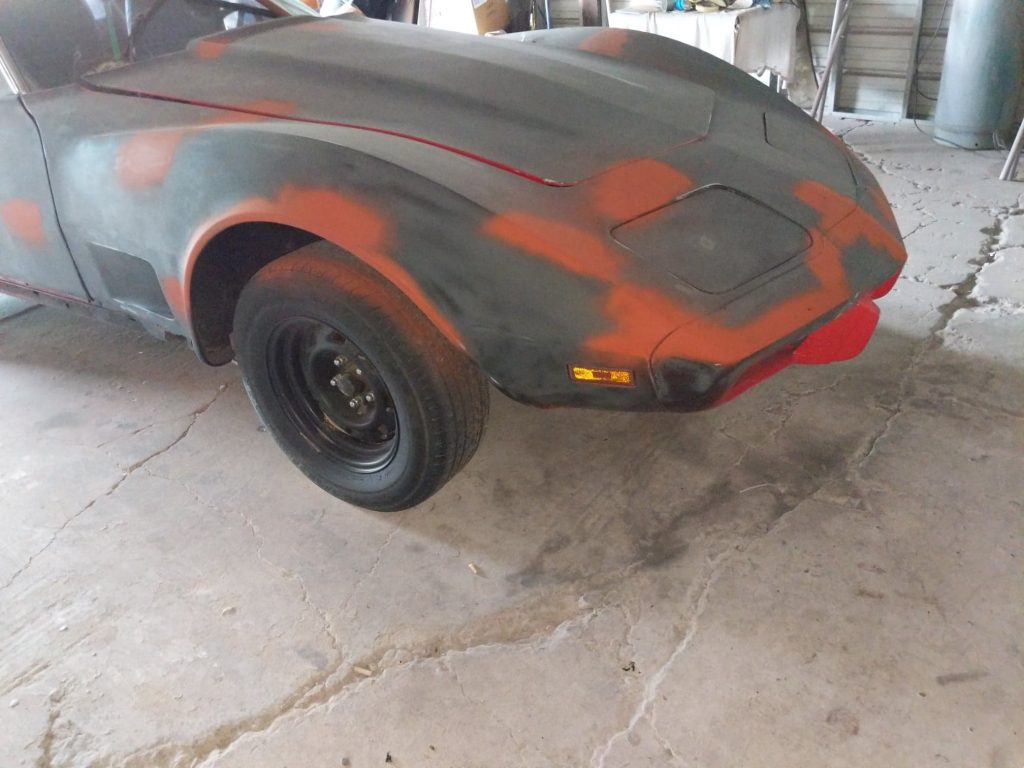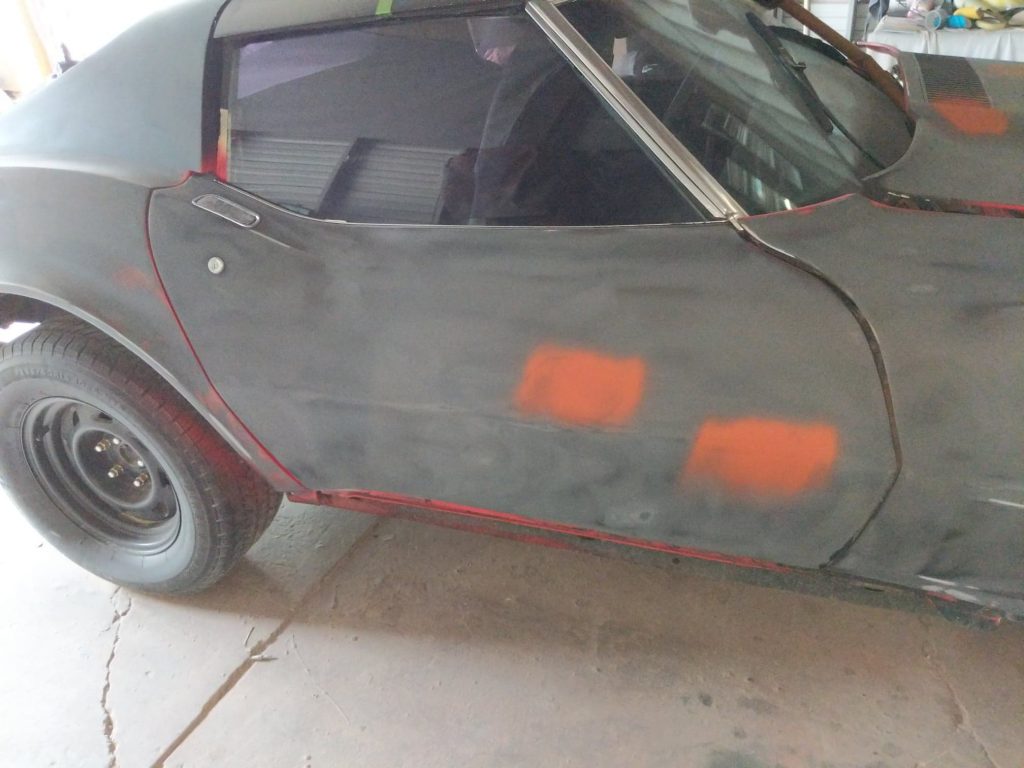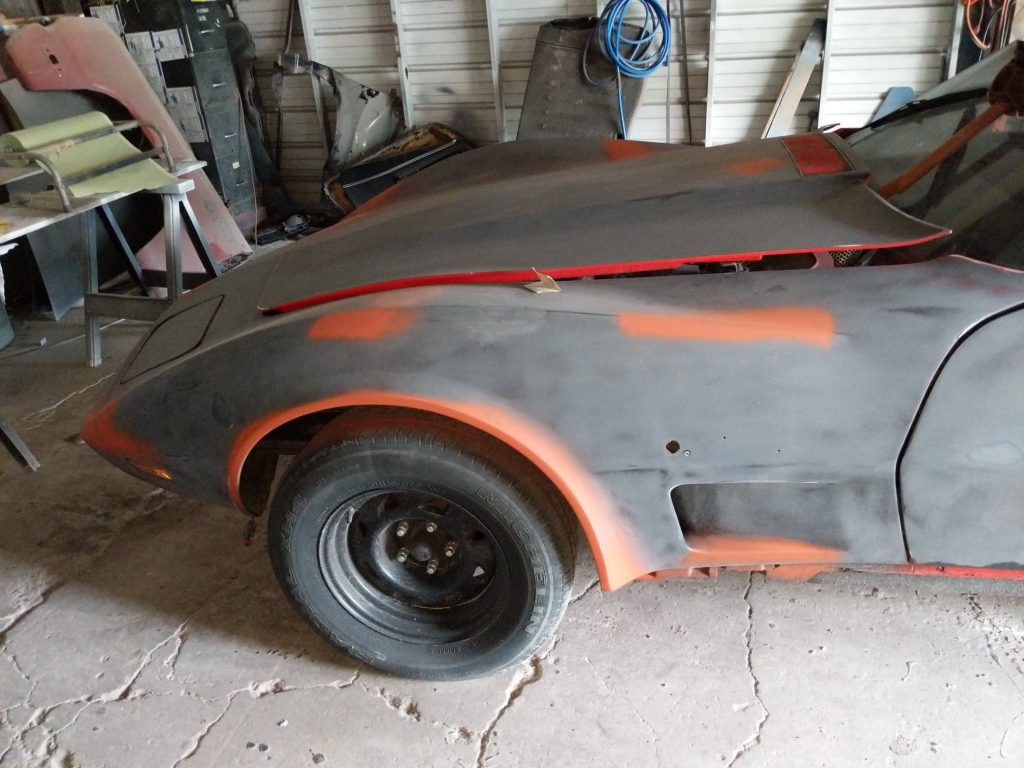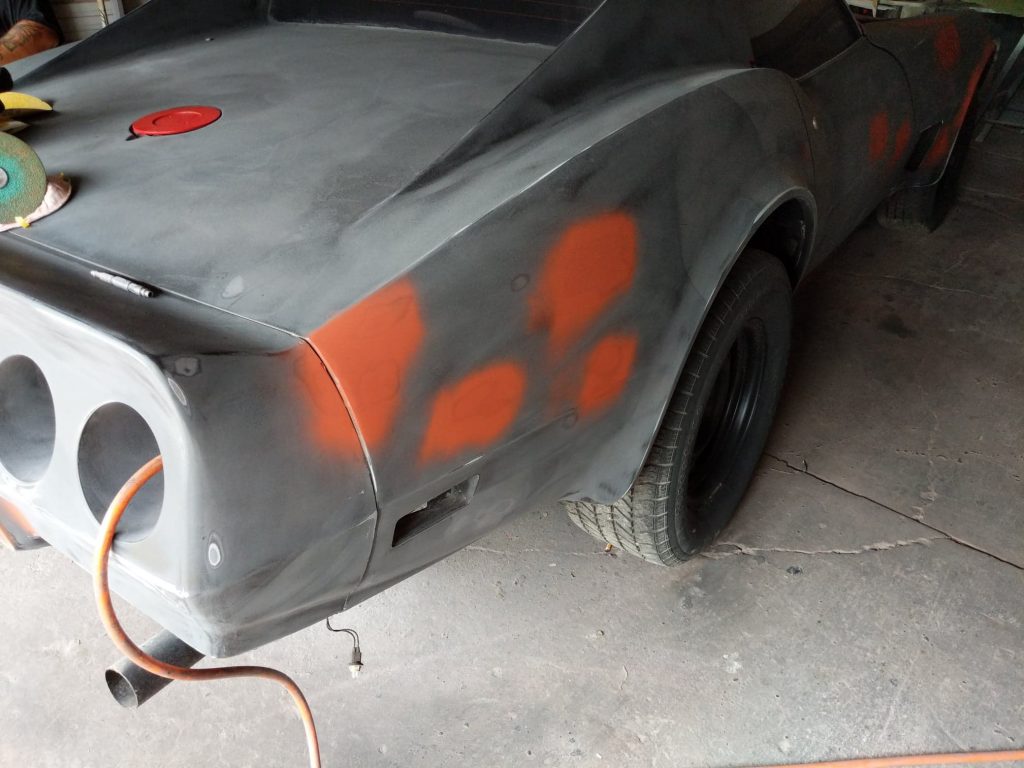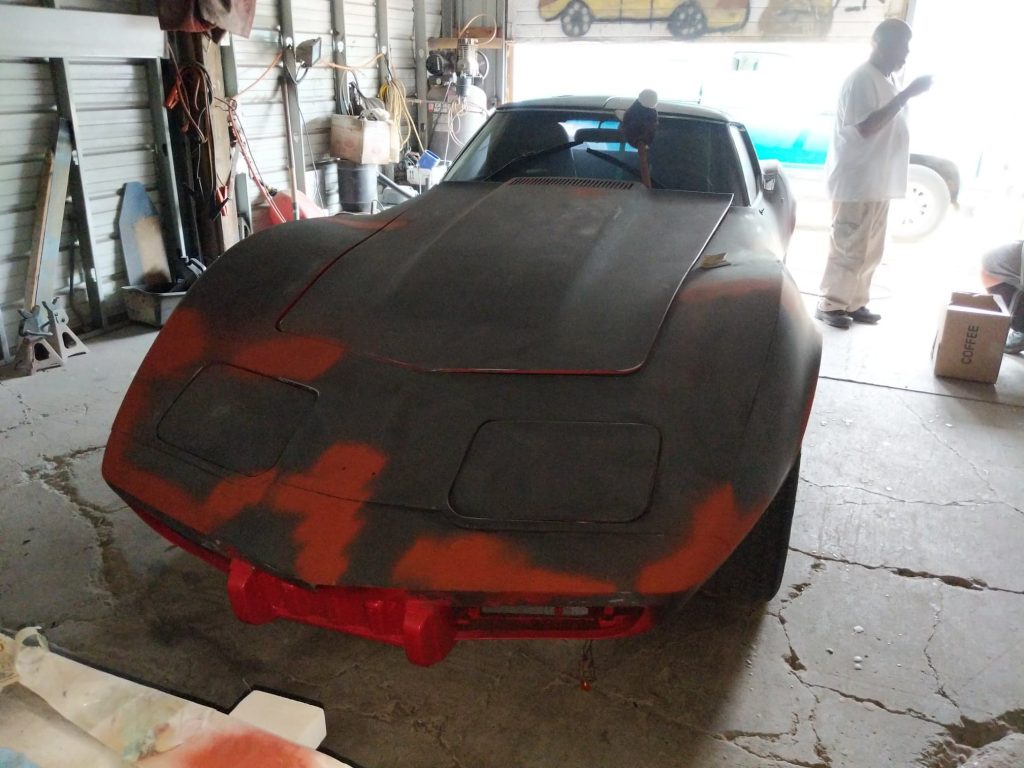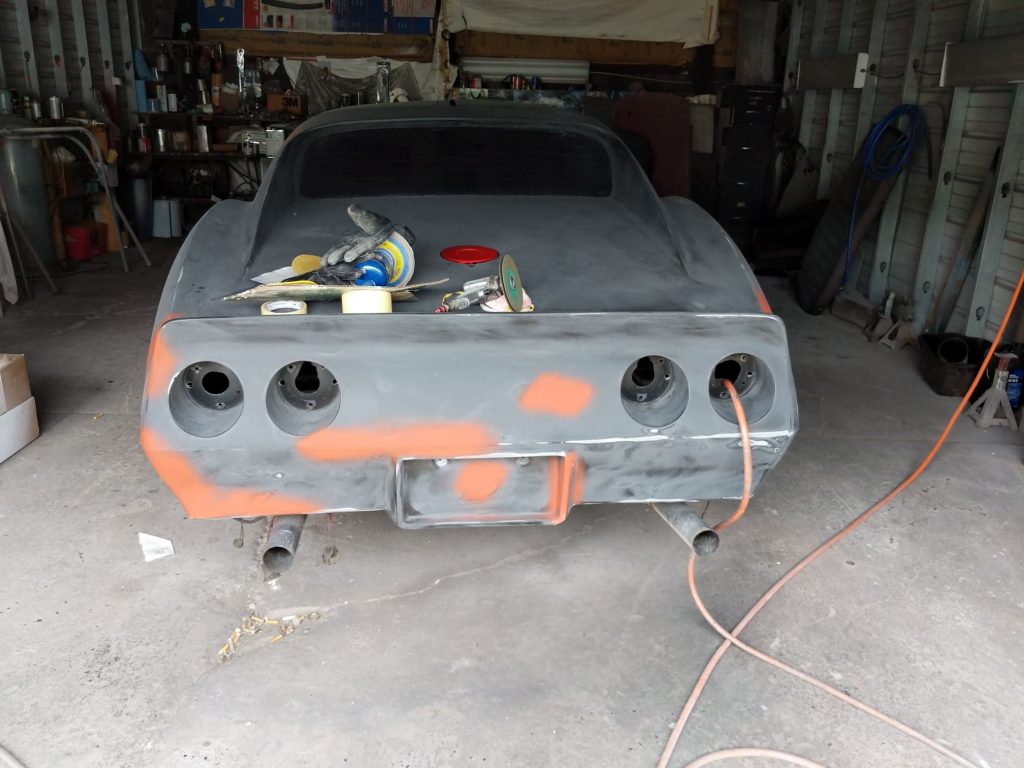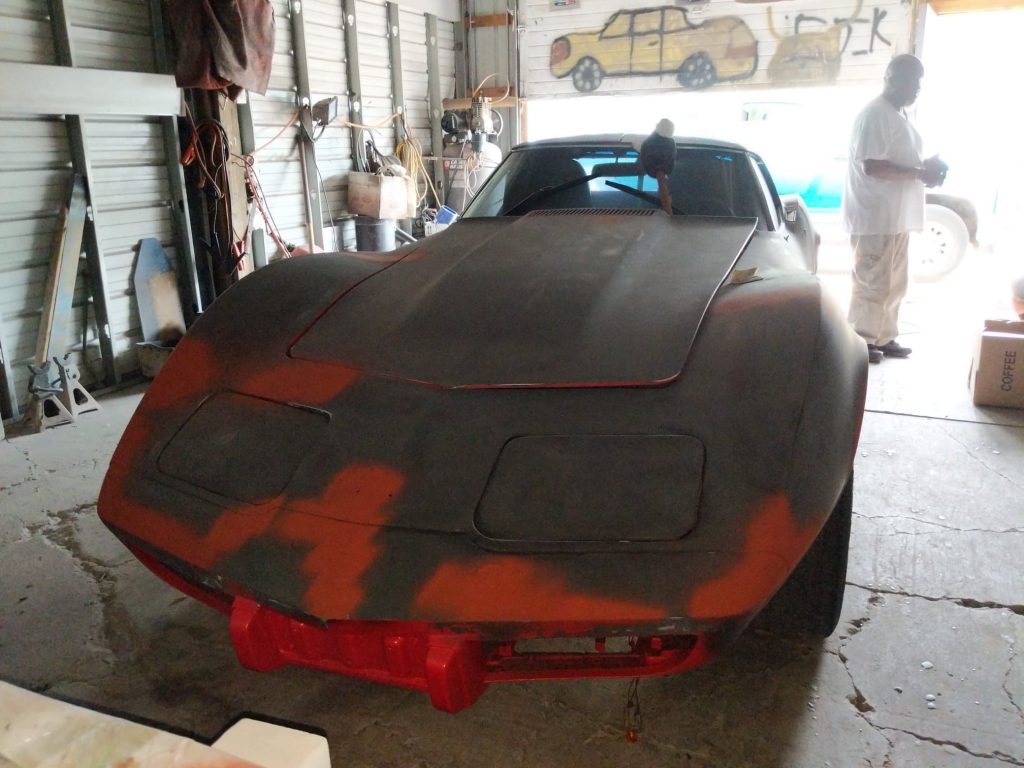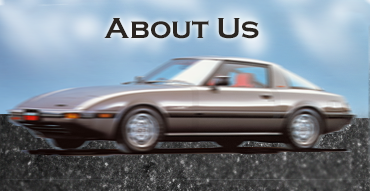 April 17, 2018 | Posted in Shop Time, update | By fastwrecks
Greetings everyone, it's the wonderful day everyone looks forward to… The deadline to file your taxes in the USA.  Gag me with a goat horn.  We got ours done and due to the recent changes actually got a small refund this year.  I'll have to watch my calculations a little better for the coming year, as I prefer to owe a little than get a little back.
The rest of April we'll be updating old listings in the eBay store by ending them and refreshing them with new photos, better descriptions and updated pricing as well as continuing to add in new items from the #Chrysler #LeBaron and a bunch of #NOS #NAPA filters and other parts we purchased for resale from an enterprising local young man.
We'll be looking for a new donor in May.
We hope all is well with you!

April 10, 2018 | Posted in Helpful Tips, update | By fastwrecks

We've always been proactive in making our stuff easy to find, but something escaped our attention…  The link to our eBay store has always been http://stores.ebay.com/sportscarsalvage. Not horribly hard to find, but, well, long and not easy to remember.  We've had an extra domain name sitting for quite some time, Fastwrecks.com, that we haven't previously used.  Today we set it up where that links directly to the store.  So now to remember how to find us, simply type that in and you'll head right to the store!  We hope this makes it easier for you!
Happy Spring!
Marisa

February 24, 2018 | Posted in 1989 Chrysler LeBaron Turbo, Family, Parts Cars, Shop Time, update | By fastwrecks
We know we promised the Chrysler LeBaron parts would be appearing on our eBay store soon, but we had a bit of a farm emergency in that Stormy, our 3 months out Boer buckling, developed pneumonia. We had almost a week of providing care for him including antibiotic and vitamin B complex injections, and close monitoring of him.  We actually had him in the house and at the workshop with us for most of the last week.  He's made a great recovery and we're now starting some deeper work around the shop to get ready to part out that LeBaron.
We'll be taking a couple of days to tear down some old Mustang and other doors we have to post those parts online and clear out the shells, do a bit more cleaning and reorganizing of our workshop and then we should be pulling the LeBaron in by Tuesday to part it out.  It has a strong running 2.2 turbo and builds solid boost, so if you need one, get in touch with us.  You get a much better price buying direct versus waiting for it to be posted online.
Beyond that the goal is to get that torn down quickly, get the parts online, and get up to a pace of one car a month for the rest of 2018.  Make sure you're following us on Facebook @sportscarsalvage and on Twitter @fastwrecks for updates!
Think Spring!

February 11, 2018 | Posted in 1989 Chrysler LeBaron Turbo, Parts Cars | By fastwrecks
This 1989 Chrysler LeBaron GC Turbo will be our next part-out.  Everything works, car was T-boned and has a salvage title. Engine runs strong and builds boost.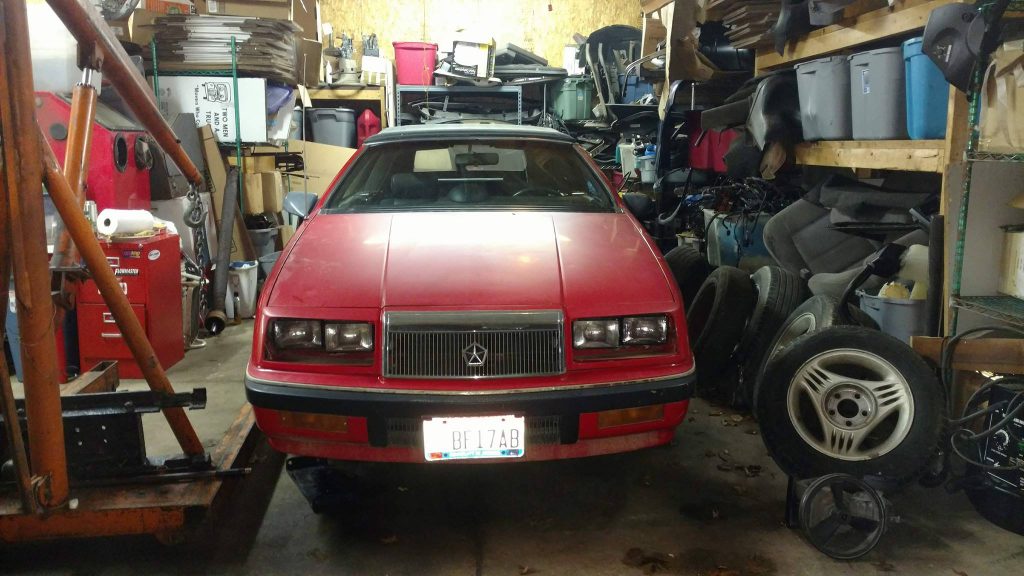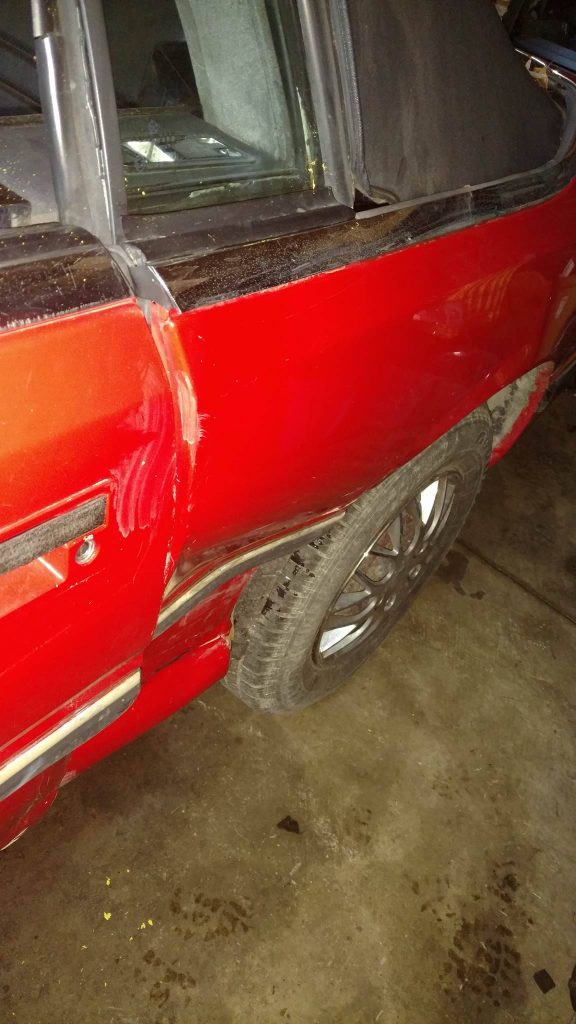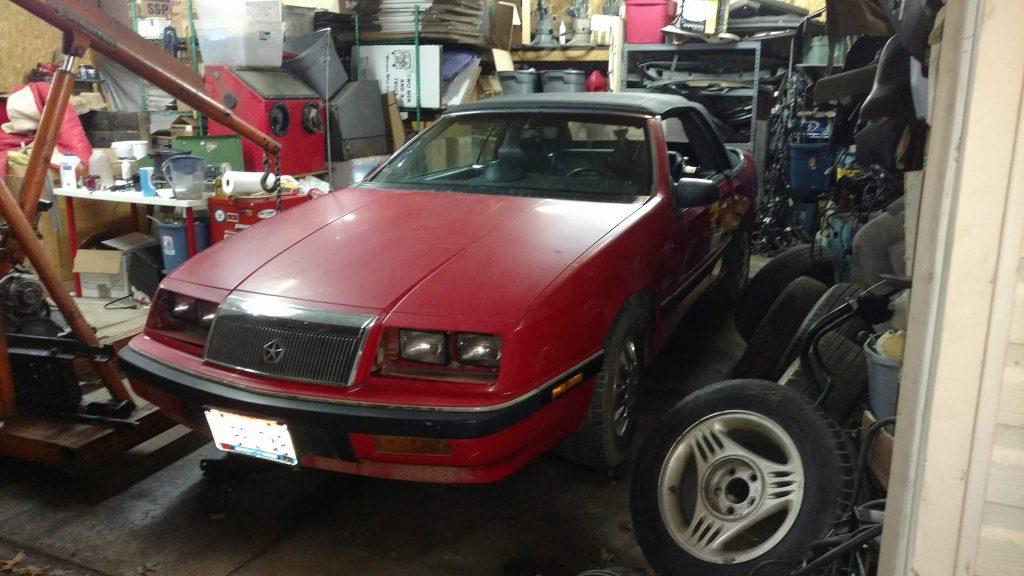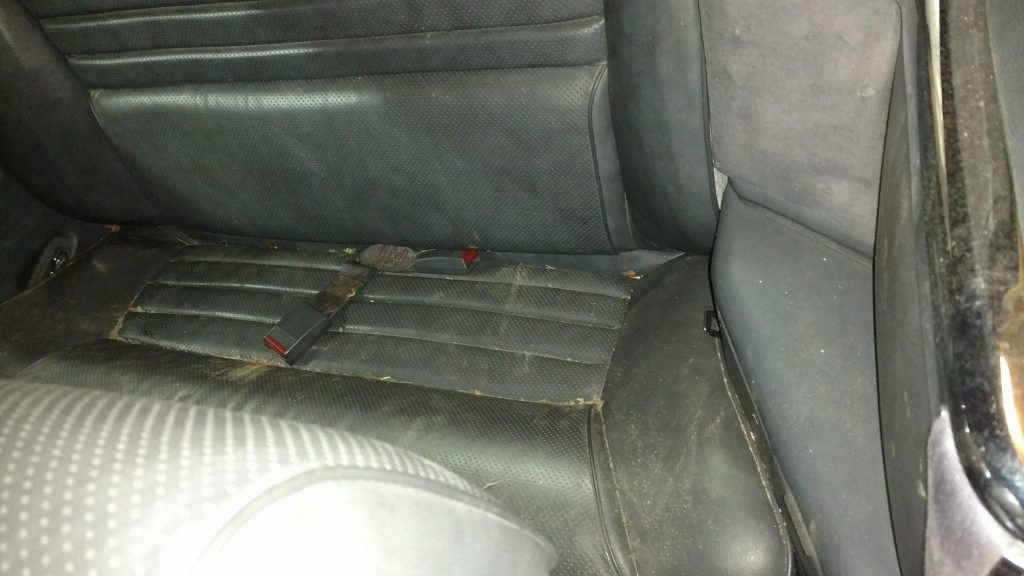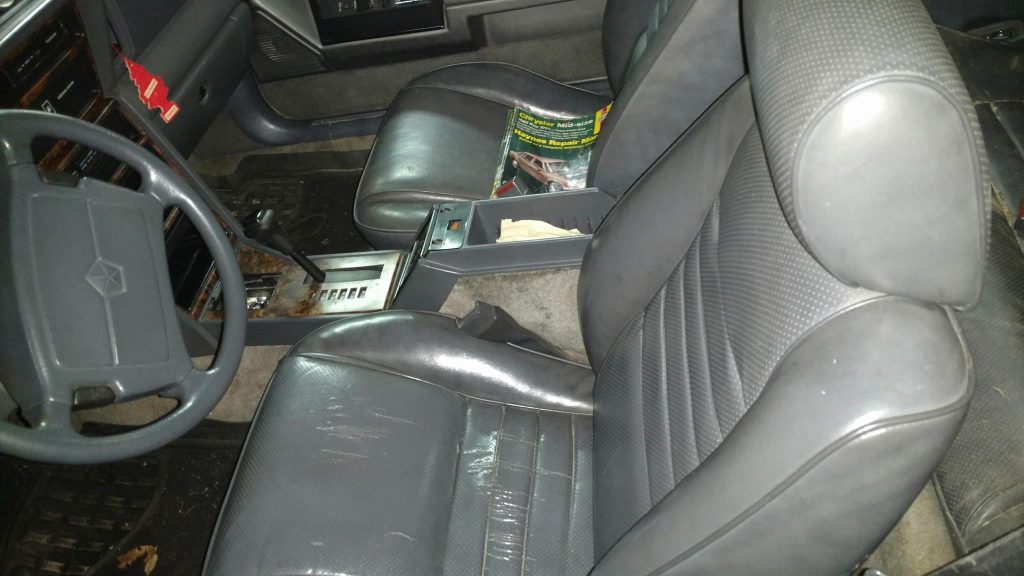 November 11, 2017 | Posted in Helpful Tips, Mustangs | By fastwrecks
I was just asked how you correctly remove the external rear side vent scoops on a 1994-1998 Ford Mustang. They have threaded studs with nuts that must be removed from the INSIDE. Some models have a plastic clip. You need to access these clips or bolts from inside the rear quarter panel. Either behind the interior trim on a coupe or behind the rear vent windows on the convertible. DO NOT JUST TRY TO PULL THEM OFF! They will BREAK! The 1999-2004 use a plastic clip, but it should still be removed from the inside.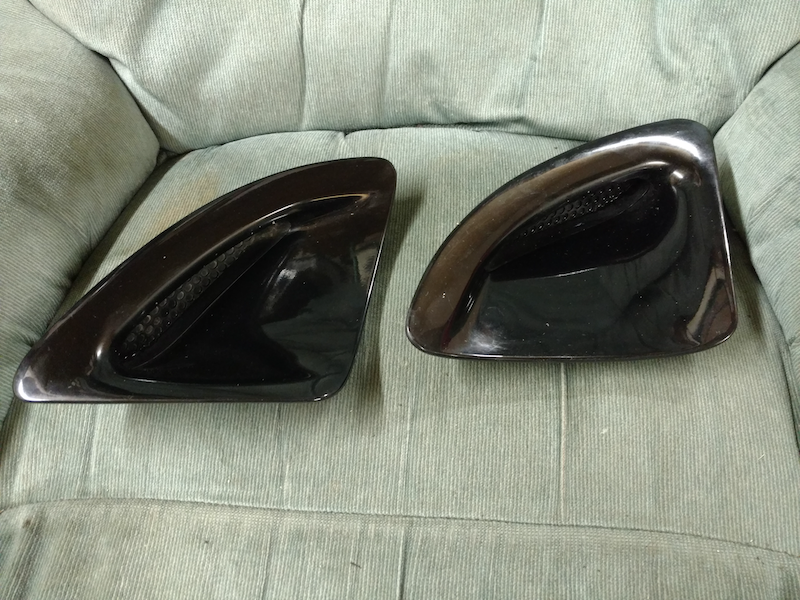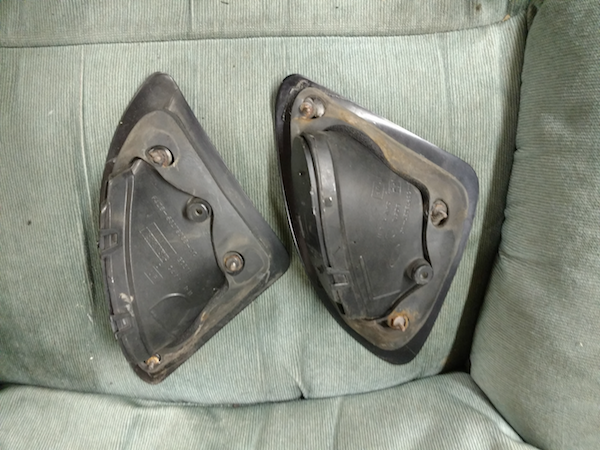 October 15, 2017 | Posted in Corvettes, Mustangs | By fastwrecks
In amongst some other vehicle projects and trades, the past few months have been spent parting out two Mustangs. The first one was a complete, running 1999 Mustang with an additional set of donor parts. It was a 3.8L coupe with minimal rust (for Ohio) and a drivetrain in excellent used condition. It was repainted at some point with a beige primer. The engine and transmission are still up for sale as of this posting (Here is a video of the car in action here – https://www.youtube.com/watch?v=aHfBT05tayU)
The second Mustang was a 1996 convertible with a blown motor.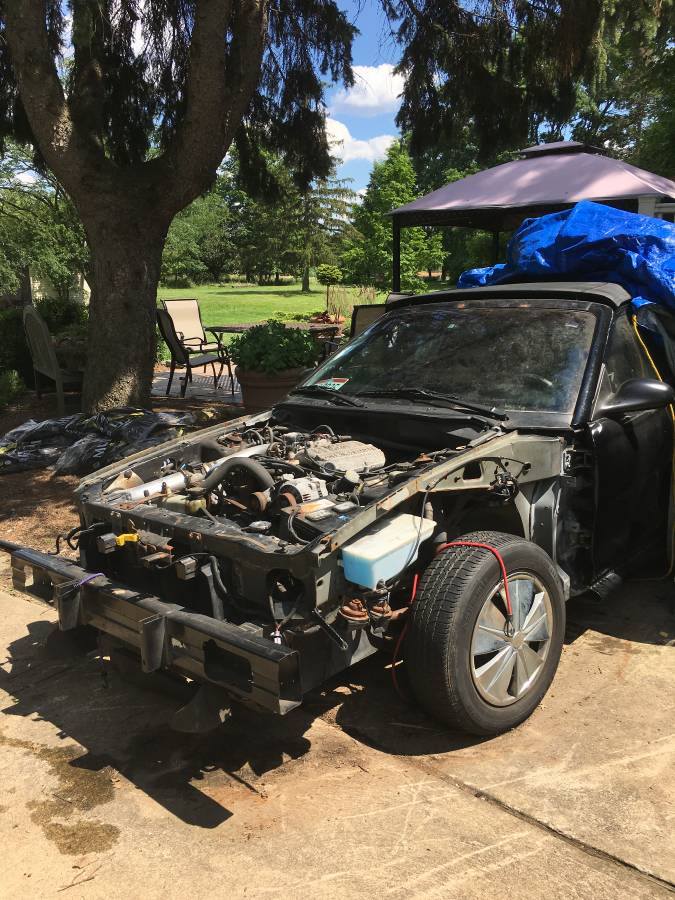 Somebody had tried to put it back together, but mothballed the project and never got back around to it. The manual transmission appeared to be in good shape, so we pulled that, along with any of the engine parts and accessories we could get to. You can find all of the parts for sale here: http://stores.ebay.com/sportscarsalvage
We still have many parts left for sale, including body panels, interior trim, seats, wiring, and more. Check out our eBay store for more.
Our next projects involve getting a 1976 Corvette ready for paint and doing some work on a 1989 Chrysler LeBaron convertible. The LeBaron was initially bought to be parted out, but after doing a little investigating and tweaking, it will be repaired and then sold.
While you're here, enjoy the baby goat picture! This is Abe, our first baby goat. He is almost a month old and is SUPER cute and cuddly 🙂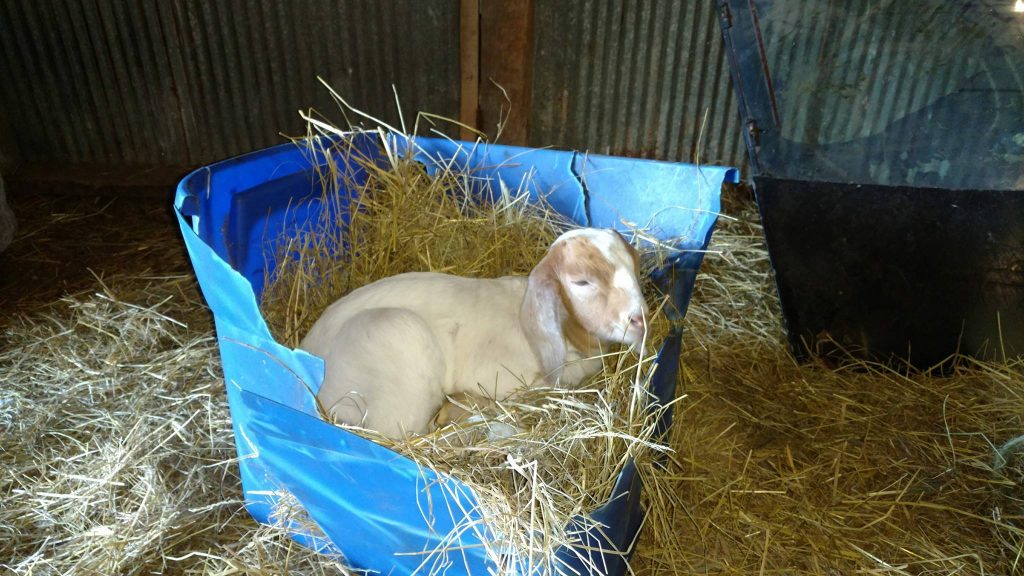 June 13, 2017 | Posted in Shop Time | By fastwrecks
Spoiler alert: You don't have to pull the motor to do this. It can be done without a lift.
The great Ford Escape. These were recalled because the front subframes rusted out. Depending on the amount of rust when taken in for recall, one of two things happened. Either the subframe was replaced, or a crossbar was installed. Unfortunately, the crossbar does not magically stop the subframe from rusting. There will be problems down the road….literally….but you'll at least be able to pull over in an orderly fashion instead of having your steering components going all different directions.. This one had  the recall work done in 2014 where the crossbrace was installed, but the subframe rusted apart sometime in early to mid 2016. I was able to drive it up on the trailer, but it made horrible clunking noises.
Tools needed: Breaker bar, impact, jack, jackstands, lots of extensions, crowbars, hammers, swivels, metric sockets & wrenches, needle nose pliers, penetrating oil, an updated tetanus shot.
Put the vehicle on jackstands. Remove the lug nuts with a 19mm socket.
Remove the crossbar that mounts at the bottom of the subframe. It's held on by 4 15mm bolts.
Remove the outer tie rod ends from the steering knuckles on both sides and remove the cotter pins from the castle nuts. The nut size can vary, but will be around 18mm. If they are stuck, tap on the knuckle until the outer tie rod end can be freed. Inspect these – I went ahead and replaced them while they were out already.
Remove the 21mm nuts holding up the front of the subframe. You will likely need a deep well socket for this.
Take out the 15mm bolts holding in each front lower control arm.
Loosen the engine support crossmember. It's held onto the bottom of the subframe with an 18mm nut and to the front of the vehicle underneath with 2 15mm bolts. It will be held up by the rubber insulator, but will be able to be moved out of the way.
Remove the 21mm bolts that mount through the rear of the subframe and the rear control arms. The control arms will likely have to be pried out of the subframe.
Separate the rear transmission mount. I had to get this from the top with an 18mm socket, about 2 feet worth of extensions and a swivel. After this is out, the engine and transmission will move, but it won't fall. If you can remove the back half of the mount from the subframe before dropping it, it will make your life easier. Use the same 18mm socket and the extensions to get this. (I had to wait to get this off until after I dropped the subframe and could get an impact directly on the nuts.)
Remove the 10mm bolt holding one of the steering hoses onto the subframe, also easily accessed from the top of the vehicle.
Drop the front driveshaft. It's held on by 6 T-45 torx bolts at the front and 4 8mm bolts with clips at the rear. Remember to mark it before removing it so that it goes back in in the same orientation. (Thankfully there aren't any splines to match up, but there are weights mounted to the front of the driveshaft)
Remove the 2 nuts from both exhaust flanges. They are 15 or 16 mm (The ones I removed were horribly misshapen) and remove the middle exhaust hanger. There is an exhaust hanger on the subframe, but this exhaust had been repaired and did not use that hanger.
At this point, if the subframe hasn't lowered at all, pry on it with a crowbar. It should drop a couple of inches. You'll need that couple of inches to remove the steering rack and the sway bar. If you are able to remove these from the wheel well, good for you!
The steering rack is held into the top of the subframe by 2 15mm bolts. Remove these and then gently pry the steering rack forward.
Remove the 4 15mm bolts holding on the sway bar. You may be able to get these from the wheel well. I had to get them from underneath because it was the only place for me to swing a 36 inch breaker bar. (I did say this was being replaced due to extreme rust, right? The nuts and bolts are no exception.)
The subframe is now detached. If the transmission mount is still attached, it will have to be gently wiggled out, as the steering lines wrap in and around the top and back of the subframe.
Re-assembly is slightly different than removal. I made sure to look up torque specifications before putting everything back together.
Side note: While everything is apart, it's a good idea to check outer tie rod ends, shocks, etc. and anything suspension related that you won't come into direct contact with as a part of this project. We ended up replacing the outer tie rod ends and the shocks.
The back half of the transmission mount was still attached to the subframe. I removed it before reinstalling everything.
The first thing I did was to put the front of the subframe on over the mounting studs with the 21mm nuts. I only put each one on a few turns so I could reach the steering rack and such.
Reattach the steering hose to the subframe with the 10mm bolt.
Put the transmission mount back on. It is held on by 2 18mm nuts and 2 18mm bolts. For this mount to line up with the front bracket and the subframe, the back of the transmission will need to be propped up.
Tighten up front subframe nuts. You may have to put the rear subframe bolts in for position temporarily.
Reattach the steering rack with its 2 15mm bolts. A pry bar may be needed to pop this back in its mount on the subframe.
Reinstall the engine crossbrace.
Reattach the exhaust and the driveshaft. Make sure the exhaust sounds good before doing anything further.
Put each control arm back into the subframe. This can be tricky – it took some doing to realign everything. A crowbar and a large drift were very helpful. Hold off on reinstalling the sway bar until you're done with this part. You will have to remove rear bolts if you used them for position. I did this one side at a time so that things didn't get too far out of position.
Now you can reinstall the sway bar with its 4 15mm bolts.
The last thing I did was to install the bottom crossbrace – it's the straight bar across the bottom of the subframe held on by 4 17mm bolts.
If your shoulders aren't killing you at this point, give yourself a pat on the back for a job well done 🙂