January 4, 2016 | Posted in:Pontiac, Shop Time
We came across these T-tops from a third generation (1982-1992) Pontiac Firebird. They had been painted over once upon a time, and had been left in a garage for quite a while. The latch mechanism needed some WD-40, but this paint just….needed to go. It was extremely faded and worn out, especially around the edges.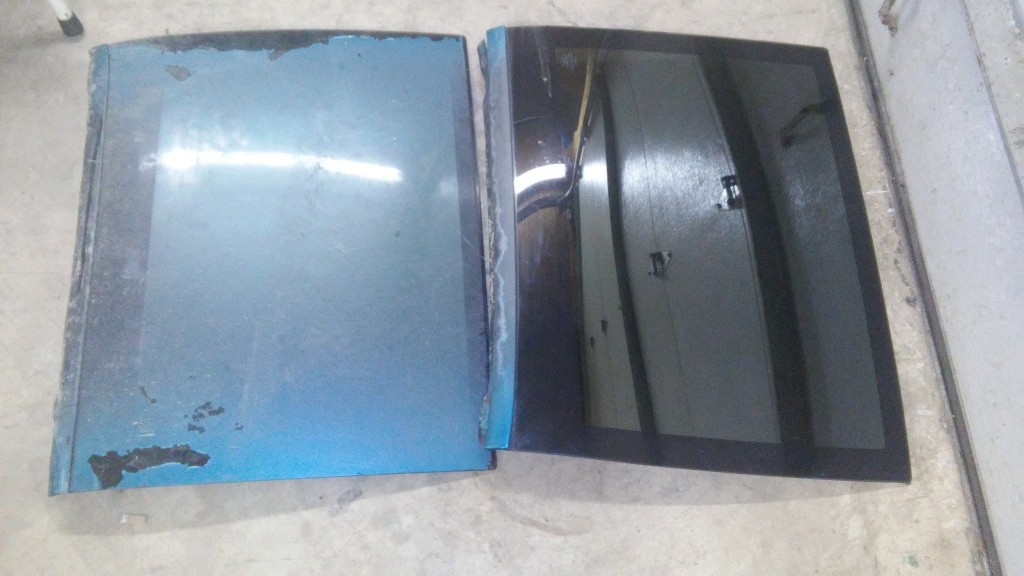 I watched some Youtube videos on how to remove paint from glass. I decided I'd try the razor blade method because I have plenty of those on hand. You won't scratch up the glass doing this! The razor functions similar to an ice scraper. After verifying that the T-tops are actually glass, not acrylic plastic, I sprayed some Goof Off spray on the paint and let it soak in for a few minutes before starting anything. (Side note: some removable tops are made of acrylic. Goof Off specifically says in its instructions not to use it on that kind of material.)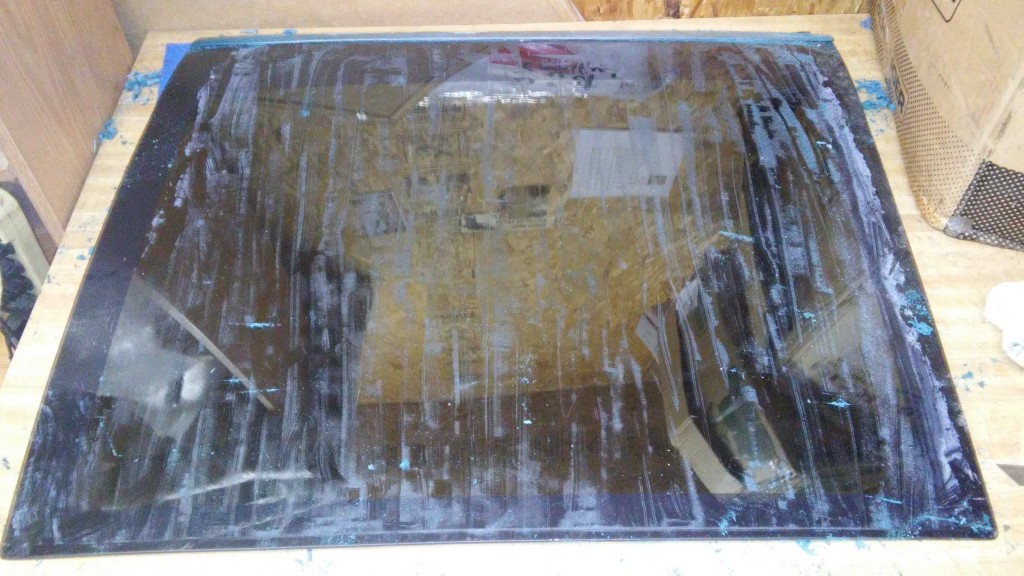 This is after getting the majority of the paint off. At this point, I sprayed some more Goof Off to soak into the white residue. I then took the razor blade and scraped in the opposite direction as I did on the first pass.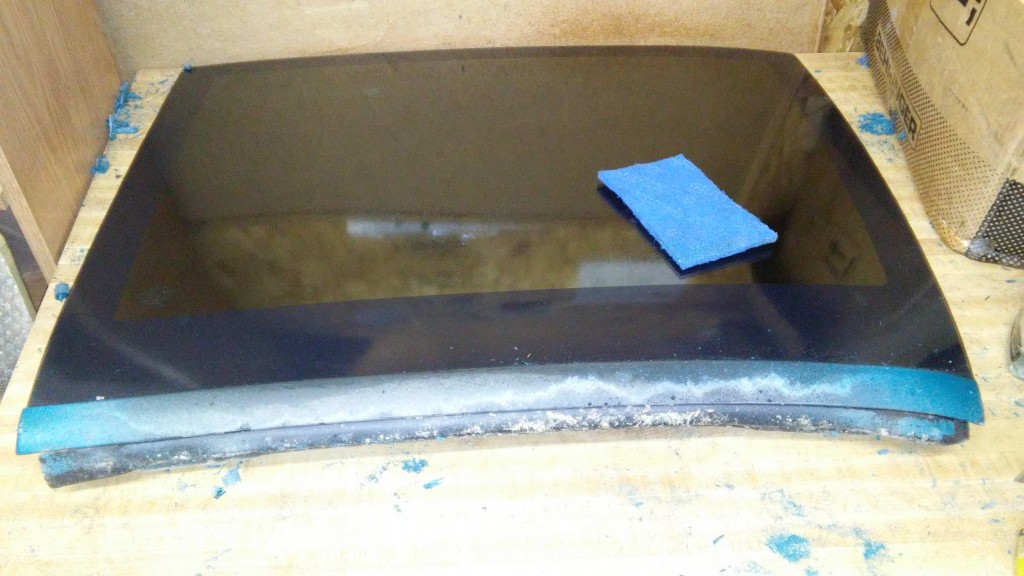 After the second go-round, I cleaned off the glass with glass cleaner to see what was left. At this point, a little Goof Off and blue Scotch Brite removed the little bit that was left.  The photo is not blurry – Goof Off is working its magic.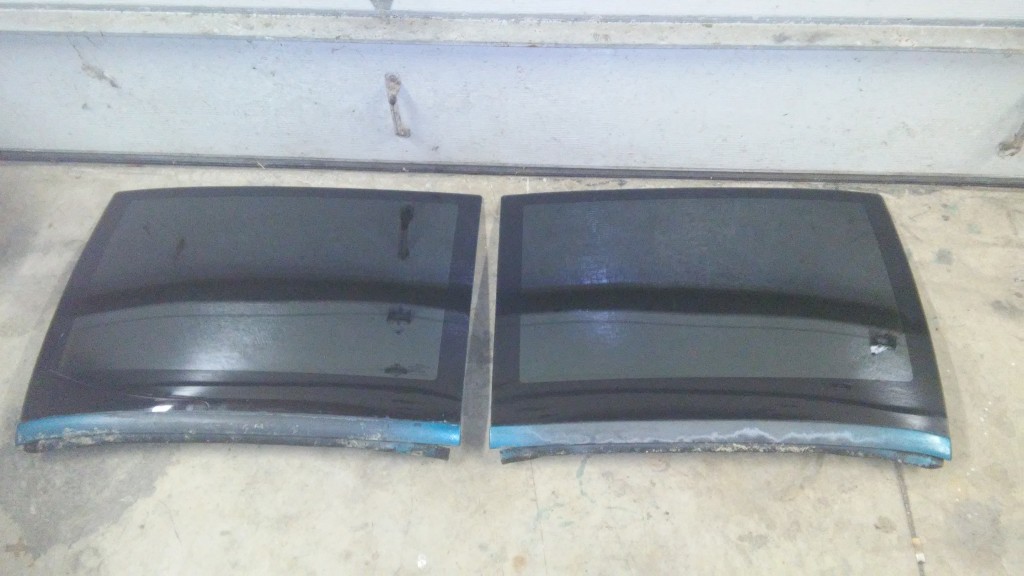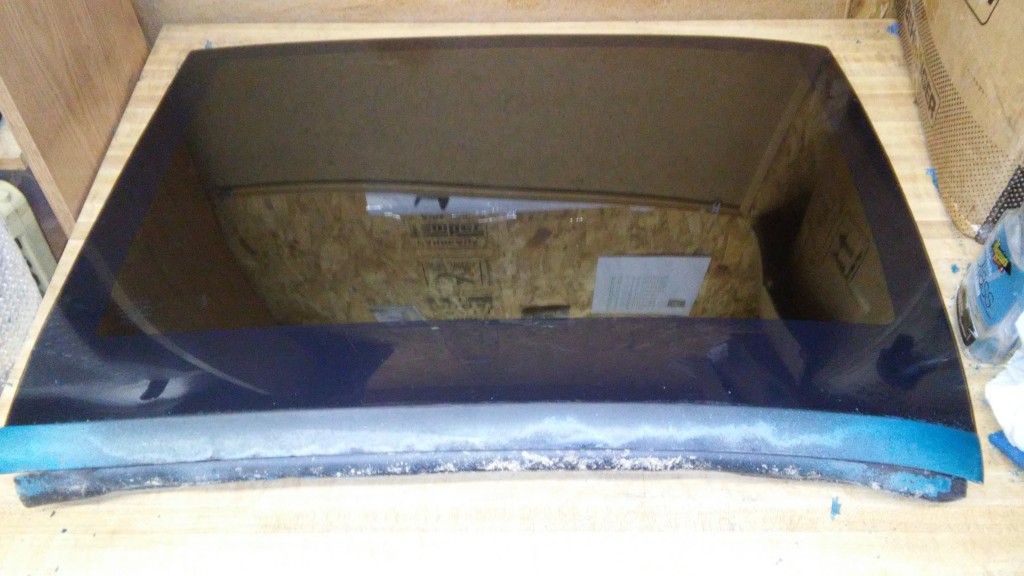 Wonderful! It's a huge improvement. Total time was about 2 hours. The latch mechanisms are also getting easier to work with after being sprayed. This project was well worth the time and I encourage other people to try the same.
Welcome to Sports Car Salvage. We are a niche hobbyist sports car dismantler located in Northeast Ohio, selling parts for C4 & C5 Corvettes, Mazda Miatas, and other sports and performance cars. We also restore diamonds in the rough. Let us help you with your restoration project.