December 11, 2013 | Posted in:Uncategorized
All of us from Sportscarsalvage.us would like to wish everyone a joyous holiday season. I am coming up on my first anniversary as well 🙂
Our latest project is tearing down a rather odd-looking sports car. Specifically, it's a 2000 Jeep Grand Cherokee Laredo.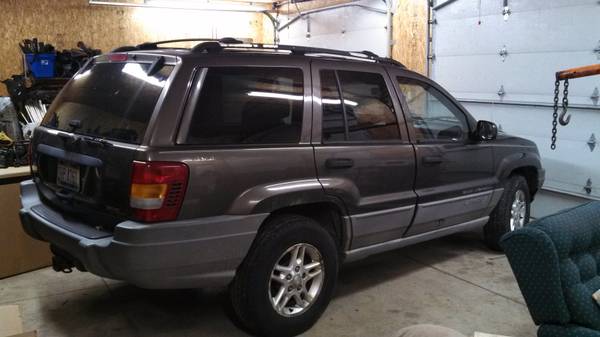 It came to us due to a blown motor. While it looked like this picture a week or so ago, it's almost completely torn down now.
The parts are being listed in our eBay Motors store slowly but surely. The front and rear suspension has already been claimed, plus the transmission is being prepared for a sale. Other than that, as of this posting, everything else is up for grabs. Hood, seats, seat belts, dashboard, bumpers…it's all here.
Visit our online storefront over the holidays and check back for periodic sales!
Welcome to Sports Car Salvage. We are a niche hobbyist sports car dismantler located in Northeast Ohio, selling parts for C4 & C5 Corvettes, Mazda Miatas, and other sports and performance cars. We also restore diamonds in the rough. Let us help you with your restoration project.