June 24, 2014 | Posted in:Uncategorized
It's a 1987 Dodge Daytona Shelby Z!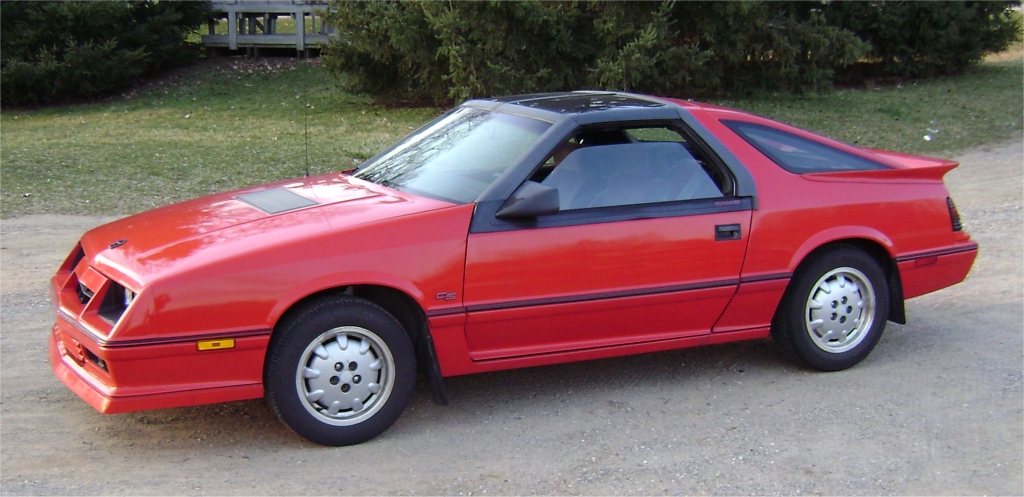 It doesn't look quite like the picture, however 🙂 This Daytona came to us already mostly parted out. Before we got it, it was initially intended to be a project vehicle.
As far as teardowns go, it's a real gem! It's not wrecked, burned, or rusted out. The engine and transmission were both running when removed. Aside from being in pieces parts, it's a nearly complete vehicle.
However, before dear husband decides to turn this into another project of his and gets evil ideas, I'll be listing the parts on eBay. We have a new store category here: 1987 Dodge Daytona Shelby Z
We'll be listing more and more parts over the next several days. I have extra motivation from yet *another* delivery being expected by the end of the week (Yay! But I must make room!) so keep an eye out.
PS: About the Capri? I lied. It's staying. 🙂
Welcome to Sports Car Salvage. We are a niche hobbyist sports car dismantler located in Northeast Ohio, selling parts for C4 & C5 Corvettes, Mazda Miatas, and other sports and performance cars. We also restore diamonds in the rough. Let us help you with your restoration project.