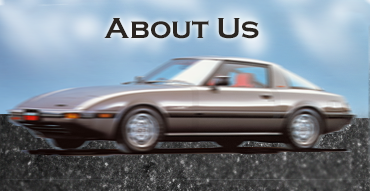 Greetings from SportsCarSalvage.us
We are a niche hobbyist restoration company. Sports Car Salvage dismantles sports cars, like Corvettes, Miatas, RX-7s, and more, and features the parts on eBay at our Sports Car Salvage eBay Motors store. Occasionally, we find a car that is just TOO nice to part out, so we restore it.
Sports Car Salvage got its start in late 2010 when its founders, business owners and automotive enthusiasts, decided to combine the two passions. Our goal is to provide other car enthusiasts with the same excellent customer service, knowledge, and down-to-earth advice that we like to receive ourselves. We not only enjoy our fellow gearheads, but also enjoy being active in the community and with organizations that we believe in.
Thanks from the folks at SportsCarSalvage.us